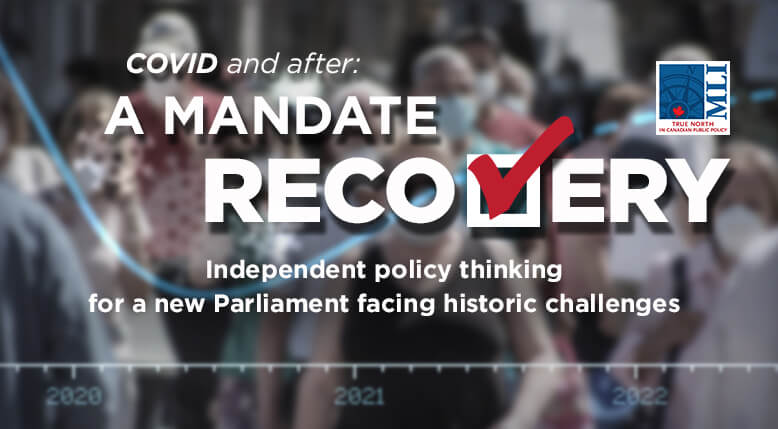 The following are a series of policy briefs and short form election-related commentaries by experts at the Macdonald-Laurier Institute as part of our 'COVID and After: A Mandate for Recovery series.'
These briefs are organized by date and will be updated periodically. 
The questions that should be part of the election debate
By Ken Coates, Jonathan Berkshire Miller, and Aaron Wudrick, September 9, 2021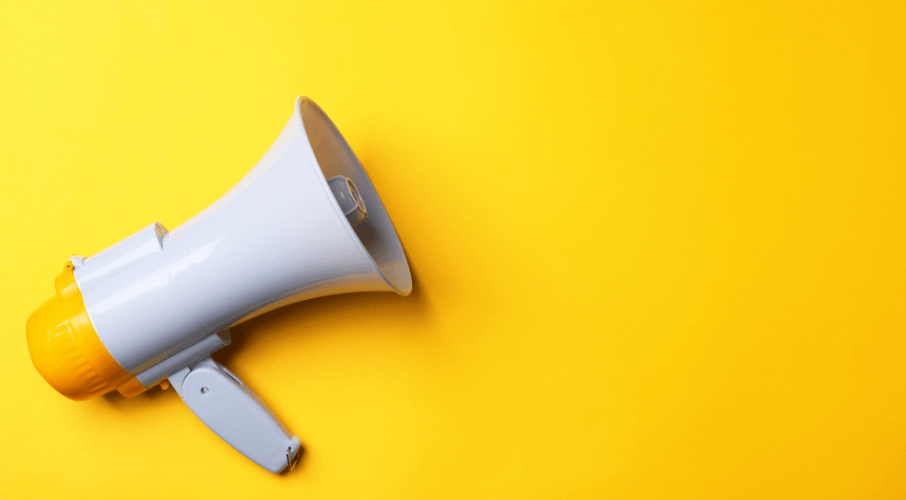 With tonight's debate likely to skip over a number of important policy issues facing Canadians, some MLI experts have proposed questions which they would ask our political leaders. 
Many Indigenous communities and a solid majority of Indigenous people favour carefully managed resource development that provides appropriate returns to Indigenous communities.  But they feel that current government policy is anti-development and does not give sufficient weight to their concerns and aspirations.  If you formed government, how would you ensure proper Indigenous engagement in resource development?
Indigenous peoples have made it clear that autonomy is much preferred over dependency on government and continued paternalism.  How would your government support Indigenous self-government and greater respect for Indigenous rights?
Ken Coates is a Munk Senior Fellow at the Macdonald-Laurier Institute and the Director of MLI's Indigenous Policy Program.
Michael Kovrig and Michael Spavor have been hostages of China for over 1000 days. What strategy would you employ to get them home?
In addition to the detention of Canadians, China is presenting a sustained, complex and evolving challenge to Canadian interests and that of our friends and allies around the world. How would you as leader meet this challenge?
We know that the Taliban's overthrow of the elected government of Afghanistan was only possible due to the dedicated support of Pakistan. Do you believe Pakistan should be sanctioned for its role in supporting this terrorist organization's coup against the Afghan government and people?
Defence procurement in Canada has been a mess for many years. One major issue is politicization, which sets back the process and undermines the ability of National Defence to actually get the equipment that our men and women in uniform need. Can you commit that a government led by you would de-politicize military procurement, and how would you ensure that this is done?
Jonathan Berkshire Miller is a Senior Fellow with the Japan Institute of International Affairs (JIIA) and Director and Senior Fellow of the Indo-Pacific Program at MLI.
As Prime Minister, how will you strike the right balance between protecting the principle of free speech and expression while addressing concerns about threats posed by the spread of hate and misinformation?
Politicians often talk about how to redistribute wealth, but far too little attention is paid to how to grow wealth for all Canadians. What is your plan to increase GDP?
The COVID-19 pandemic has demonstrated many weaknesses in Canada's healthcare system, most especially a stunning lack of capacity compared to OECD countries. How would you fix the structural issues with our healthcare system?
Canada has the lowest ratio of houses per capita in the G7, and every year this relationship is worsening. This is precipitating our housing crisis. How would you work with the provinces and municipalities to get supply built quickly?
Aaron Wudrick is the Director of the Macdonald-Laurier Institute's Domestic Policy Program.
The need for a clear and coherent strategy toward China
By Charles Burton, September 7, 2021
One of the most important issues facing Canada is one which our political leaders have hardly spoken about: what to do about China's increasing aggression and revisionism on the world stage.
The Liberal and NDP platforms provide next to no detail on how they would change Canada's approach to the China challenge, so it is challenging to assess whether either party would pursue the kind of serious China strategy that has been lacking for many years.
With sparse platforms of their own regarding China, some of our political leaders may be looking for ideas. Here are some that they could consider adopting:
In concert with allies, employ Magnitsky Sanctions against officials responsible for the tortuous detentions of Kovrig and Spavor, as well as any officials responsible for acts of genocide against Uyghurs in Xinjiang
Streamline a refugee process for Hong Kongers who are at risk of political imprisonment
Implement new legislation to tackle foreign influence and interference, including when it comes to strategic infrastructure investment and Chinese state-owned enterprises
Convene a whole-of-government approach to combat disinformation emanating from China
Strengthen regional cooperation with organizations such as ASEAN or the Quad to help focus and coordinate engagement in the Indo-Pacific
Ban Huawei from participation in Canada's 5G network
Develop closer economic, political, security, and people-to-people ties with Taiwan
Withdraw from the China-led Asia Infrastructure Investment Bank
Diversify trade away from China, prioritizing likeminded countries as trade partners
Boycott the upcoming Winter Olympics in Beijing
Many of these ideas, or variations on these ideas, are included in the Conservative platform, which is in many ways refreshing to see. The Tory platform is detailed and serious with respect to China.
However, without substantial focus on China over the course of the election, it is unclear whether this is a top priority for the Conservatives. Overpromising and underdelivering with respect to China has long been a multipartisan issue; it remains to be seen if the Conservatives are committed to following through on their plan.
Charles Burton is a senior fellow at the Macdonald-Laurier Institute.
The Myth of the "She-cession"
By Philip Cross, September 7, 2021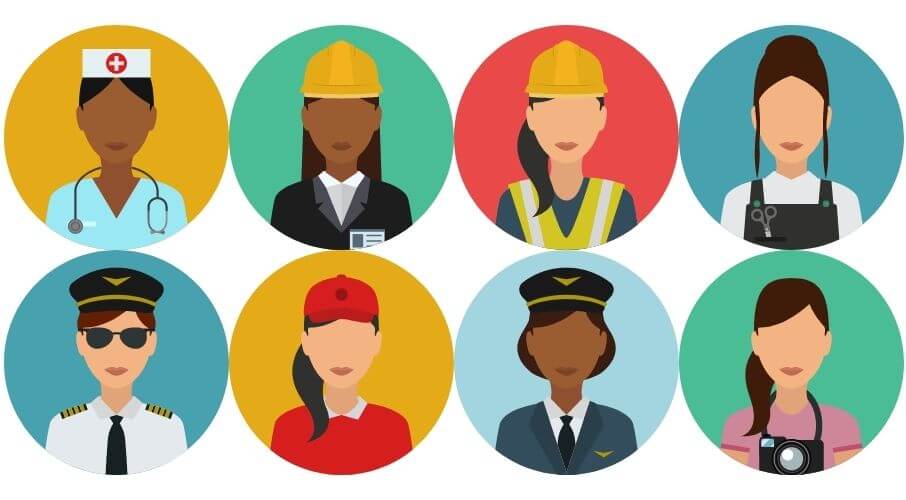 Since the onset of the pandemic, some have argued that its outstanding characteristic is that women have accounted for the bulk of job losses, and that this reflects that women had to leave the workforce to stay at home with children when schools were closed. This was used to justify claims that more government support was needed for child care.
This analysis has never stood up to closer scrutiny. The outstanding feature of the pandemic was the devastating impact it had on both men and women. Even over a year into the recovery, 246,000 fewer Canadians had a job than in February 2020. Women have been slightly more impacted than men because they hold disproportionately more jobs in services that have been devastated by the pandemic, such as restaurants. Even then, the largest gap between men and women in terms of both job loss and labour force participation has been among people over 55 years old, clearly unrelated to the pressures of keeping young children at home. Among people 25 to 54 years old, employment losses were greater for men between February 2020 and July 2021 (-1.1 percent) than for women (-0.9 percent), while the labour force participation of both prime-aged men and women increased.
The National Bureau of Economic Research in the US just published a paper that clearly articulated what is wrong with the notion of a "She-cession." They explain that challenges specific to working parents can "explain only a small part of the sluggish job recover." This is because mothers of young children only account for about 12 percent of the workforce, and job losses for women with young children are similar to women of similar age and education without young children.
The NBER described how "simple summary data on employment declines can be deceiving." The employment rate for women with children under 13 years old fell by 6.3 percent, while for women without children it fell by 6.1 percent. However, this difference ignores that women with children on average are 13 years younger and more educated women experienced smaller job losses during the pandemic. Adjusting for age and education differences, they estimated that "mothers of young children accounted for at most 1 percent of the total decline in employment and 3 percent of the total decline in labor force participation." Moreover, these declines were in line with previous recessions, during which schools remained open. The overall conclusion was that job losses during the pandemic "can best be explained by factors that affect workers in general rather than on challenges specific to working parents."
Philip Cross is a Senior Fellow at the Macdonald-Laurier Institute. 
The impulse to regulate the entire internet should be resisted
By Peter Menzies, September 3, 2021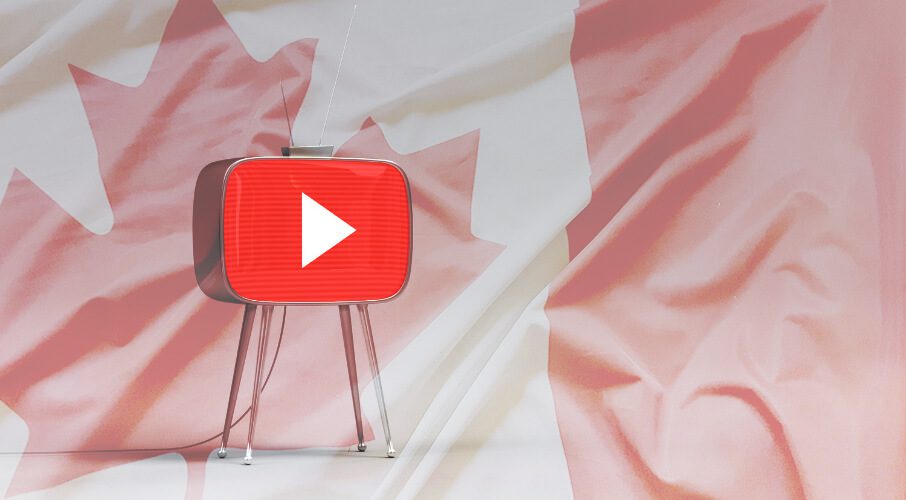 The Liberal platform on communications policy focuses on culture issues. Before the election the party introduced Bills C-10 and C-36 which proposed sweeping new federal regulatory powers over online content. C-10 made it through the House despite a great deal of controversy, but ultimately neither Bill was passed before the election.
Updating communications legislation for the 21st Century is certainly overdue and should be a priority for all parties. I would propose a new approach, recognizing that old models for regulating communications, and broadcasting in particular, are simply not applicable to the Internet.
Attempts to control what Canadians are allowed to say, and what content they would be presented with online would stifle innovation, infringe on freedom of speech, and be a bureaucratic nightmare.
Fundamentally, the next government needs to resist an approach that would require regulation of the entire internet. Measures designed to create a level playing field must also avoid stifling innovation. While it is appropriate to ensure streaming companies invest in Canada and both languages and support its cultural ambitions, this can be achieved without the sweeping bureaucracy, USMCA complexities and Charter issues presented in Bill C-10.
Finally, the primary purpose of new legislation should be the importance of ensuring all Canadians have reliable internet access. In the 21st century, to go without the internet is the equivalent of not having a telephone or indoor plumbing. It is essential public infrastructure, and should be the next government's first priority.
Peter Menzies is a former CRTC vice chair and is a Senior Fellow with the Macdonald-Laurier Institute.
The myth about Canadian health care that just won't die
By Aaron Wudrick and Shawn Whatley, September 3, 2021
Last week, Liberal incumbent Chrystia Freeland tweeted a video of Conservative Leader Erin O'Toole talking about health care. Freeland warned voters that O'Toole had secret plans to "bring private, 'for-profit' health care" to Canada.
Twitter promptly slapped a "manipulated media" warning on Freeland's video, which had been edited to take O'Toole's comments out of context. Freeland's accusation was clear: O'Toole was pledging a dramatic change to the status quo for health care in Canada.
If Freeland had dropped the charge, we could overlook this as a bit of political theatre. Instead, both Freeland and leader Justin Trudeau doubled down on their message. However, their claim cannot survive even the most basic scrutiny.
For starters, it would be impossible for any politician to "bring" for-profit health care to Canada — it's already here. For decades, medical imaging, laboratory, and diagnostic services have operated as private, for-profit services within Canada's publicly-funded, universal health care system. Even though the clinical and business aspects of medicine are heavily regulated in Canada, doctors' medical offices are still almost all privately owned.
Indeed, the fact that many Canadians are completely unaware that these services are already privately provided proves it is possible to incorporate private elements into the system while maintaining universality.
Opponents of "for-profit" health care tend to focus on the United States as the only alternative health-care model on earth. It might be a deliberate tactic. Horror stories about six-figure hospital bills from the states scare the daylights out of people, and can effectively end the debate about privatization for most voters.
But a broader international comparison clearly shows that both Canada and the United States are outliers at opposite ends of the spectrum on health-care design. The U.S. does not have universal access; Canada does. America allows private, for-profit care paid for by patients directly, or with medical insurance; Canada insists that all medically necessary care must be paid for using tax dollars. Virtually every other country with a modern health-care system comes somewhere in between.
It should be noted that despite such strikingly different approaches to health care in our two countries, the U.S. actually covers a surprising amount with public funding and Canada has a surprising amount of private funding in its system. Many Canadians pay privately for such items as drugs out of hospital, counselling services, dental etc., with private payments covering around 31 per cent of health costs in Canada. Meanwhile, in the U.S., the public sector funds up to 45 percent of health services: for example, Medicaid, Medicare, and veterans' care.
However, it is by looking beyond comparisons with the U.S. that Canada could find ways to improve. A recent international study of 11 high-income countries ranked Canada 10th overall — including 10th on specific metrics such as equity and health-care outcomes — making it clear that the status quo isn't working for Canadians. What is also clear is that the highest-performing countries — such as Norway, the Netherlands, Australia and France — all allow for a more robust mix of private sector involvement in medically necessary care, while maintaining the principle of universality. Importantly, they are able to achieve these outcomes with per-capita spending levels that are comparable to Canada's — and in some cases are even getting better results with less money.
Canada's federal nature should, in theory, allow provinces to take these international examples, experiment with different models and learn best practices from each other. After all, health care is an area of provincial responsibility, clearly outlined in Section 92 of the Constitution Act. Unfortunately, the federal Canada Health Act effectively puts this provincial power in a federal straitjacket. Federal spending power is used to entice provincial support for boutique federal programs, while threatening reduced transfers for provinces that dare to permit private health care services. 
The result is a stagnant health "system" that was groaning under the weight of an aging population long before the pandemic struck.
Contrary to Chrystia Freeland's alarmist claims, the real threat to Canadian health care isn't private sector involvement. It's politicians who confuse the issues, defend the status quo, and attempt to stifle any debate or attempt at reform. Meanwhile, Canadians suffer the consequences.
Dr. Shawn Whatley is a Macdonald-Laurier Institute senior fellow and a past President of the Ontario Medical Association. He is the author of "When Politics Comes Before Patients — Why and How Canadian Medicare is Failing." Aaron Wudrick is the Director of MLI's Domestic Policy Program.  
Should Canada tackle deficits or prioritize growth? Why not both!
By Aaron Wudrick, September 1, 2021 
There's a mistaken assumption that the government must choose between stimulating growth or working towards balancing the budget. In reality, even in the wake of the significant hit the economy took as a result of the COVID-19 pandemic, it is possible to do both.
While GDP contracted in Q2 of 2021, this was largely a direct (and predictable) consequence of re-introduced lockdown measures. With vaccination rates now high and key economic measures pointing to growth through the remainder of 2021, the economy will do just fine without the continued fiscal stimulus that all major parties appear committed to entrenching for the foreseeable future.
In fact, there is compelling evidence that growing the size of the public sector through sustained structural deficits and spending can actually constrain economic growth, and does nothing to boost GDP in the long run.
So if continued spending binges are not the answer, what is the antidote to Canada's moribund growth and large deficits? First, eliminate pandemic spending that is no longer needed, contributes little to growth, and is exacerbating inflation. This alone would go a long way toward reducing the deficit and putting a budget balancing back within reach. No party has gotten this step right.
Second, commit to long term fiscal targets – such as doubling GDP by 2050 and integrate federal decision-making in support of this goal.
Third, Canada should emulate policies of more successful jurisdictions, including the investment policies of Ireland and the innovation policies of countries with strong intellectual property protections, such as Switzerland.
Finally, Canada must resolve its unique impediments; namely, it must develop a strategy to build linear infrastructure in a timely manner and get energy products to international markets. Additionally, Ottawa should pursue interprovincial free trade, which itself could lead to a boost of 1.5 percent annually to Canada's GDP.
By growing the economy more aggressively, we can also climb out of the deficit hole more quickly. Though no party has successfully articulated a comprehensive vision to accomplish it, this should be among the most important goals of the next government in Ottawa.
Aaron Wudrick is the Domestic Policy Program Director at the Macdonald-Laurier Institute. 
Assessing the 'Canada Job Surge Plan'
By Aaron Wudrick, September 1, 2021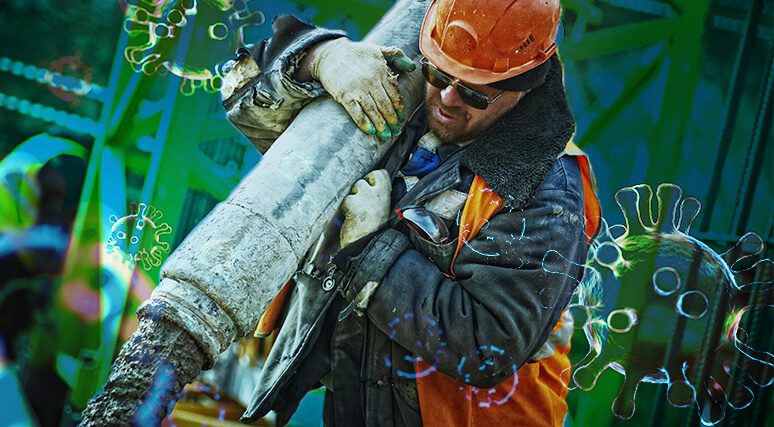 The Canada Job Surge Plan, proposed by the Conservative Party, could be useful for incentivizing employment. With Canada's unemployment rate currently at 7.8%, significantly elevated when compared to pre-pandemic levels, this is a legitimate policy concern.  Notably, however, this proposal would principally benefit businesses rather than households, which fills a persistent policy gap that ongoing economic relief has failed to meaningfully address.
That said, with economic indicators already pointing to a solid recovery and with unemployment on a downward trajectory, it is not clear that further stimulus is necessary. Additional stimulus risks raising demand above what the economy can supply without fuelling higher prices. We may already be seeing this with worryingly high inflation – and there is reason to believe that current inflation estimates are not fully capturing actual inflation in Canada.
Finally, with public debt at unsustainable levels, this policy has the potential to be yet another unsustainable expense. While it may seem useful in the short term, the costs of this idea will be borne by Canadians in the form of greater potential inflationary pressure and by future generations in the form of relatively higher taxes or lower spending in public services.
Aaron Wudrick is the Domestic Policy Program Director at the Macdonald-Laurier Institute. 
Do the NDP have the right approach to tackle sky-high telecommunications costs?
By Peter Menzies, August 25, 2021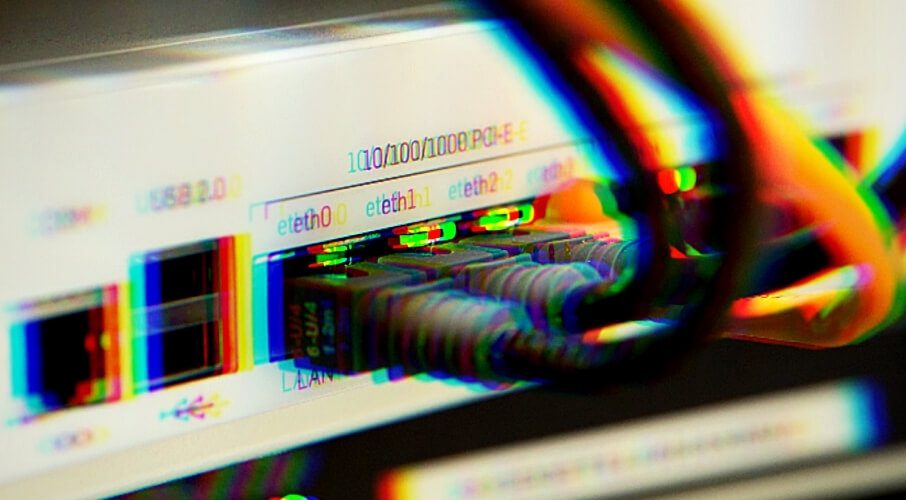 Internet and cell service access, particularly for remote, rural, and low-income households, is in fact a major problem, and it is good to see the NDP are interested in tackling it and bringing costs down to more reasonable levels. Unfortunately, their approach would likely raise costs indirectly, to be subsidized by taxpayers rather than by service users.
The reality is that price is not itself the problem. It is a signal of other problems informed by a number of factors, including the size and scope of the network in Canada, the lack of effective competition, regulatory factors, and yes, corporate profit motives. A price cap tackles the latter item but ignores all the former items, meaning that telecom providers will either stop providing services to remote markets or will reduce the quality of said services. It will also make the prospect of attracting competition more challenging.
To cover this, the NDP propose that a Crown Corporation would pick up the slack. Though this model does have some success, such as in Saskatchewan, it is unclear whether that is the right vehicle nationally. It risks being slow and inefficient, it would undermine competition, and risks stymying innovation, thereby raising the costs in the form of greater expenses on government.
After a quarter of a century growing competition in an industry previously dominated by provincial Crown corporations, moving back to a 1980s model hardly seems the progressive approach. Saskatchewan, for instance, doesn't have the nation's lowest mobile prices because it has a Crown: it has the lowest prices because its Crown is a strong, efficient competitor battling for market share with national private sector companies.
A better approach would recognize and grapple with the fact that developing infrastructure and reducing prices are fundamentally at odds with one another. Moreover, a lack of competition, a regulator fixated on facilities-based competition at the expense of consumers and an inefficient regulatory apparatus must be fixed if we are to improve services and access without increasing prices. Thus, the government's role is to create a balance based on a core set of goals that harmonize regulatory decisions with market forces.
Peter Menzies is a former CRTC vice chair and is a Senior Fellow with the Macdonald-Laurier Institute.
Pouring water into a bucket with a hole: Why money alone won't fix Canada's healthcare woes
By Shawn Whatley August 24, 2021
Prime Minister Trudeau has announced a $3 billion plan to hire and incent more family medicine practitioners. Additionally, the Liberals are pledging an additional $6 billion to address Canada's wait list crisis. For their part, the Conservatives have promised to increase the growth rate of Canada Health Transfers by at least 6%, which they say will "inject nearly $60 billion" into the healthcare system over the next decade, specifically focusing on mental health and addiction support.
These are well-meaning announcements; Canadians have unequal access to doctors who run point on providing health services to Canadians. Those in Northern, rural, and remote areas are acutely underserviced, and so additional targeted investments into fixing this problem are of course welcome. Mental health and addiction are chronically undertreated in this country and have long contributed to strain on the overall system.
However, these policies are akin to pouring more water into a bucket with a hole. The reality is, Canada's healthcare system is fundamentally broken, and it is broken beyond the point where simply throwing more money at the problem will fix it.
Overcrowding, hallway medicine, shortages in long-term care, world-famous wait times, technology shortages, and spiraling costs are just a few of the problems facing our beleaguered healthcare system. Canada has 2.5 hospital beds per capita, versus the OECD average of 4.7. Vague spending promises divided over several years, ten provinces, and three territories are simply insufficient.
The problems stem from how healthcare in this country is structured. With unlimited, open-ended demand, no competition driving efficiencies and innovation, and priorities often being set from Ottawa, Canadians end up paying more than the OECD average to receive worse care on average.
If political parties want to be serious about fixing Canada's healthcare woes, they would start by looking at what reforms can be made to the Canada Health Act to ensure universal access while also introducing the competitive best-practices observed in Japan, South Korea, Taiwan, Sweden, Switzerland, or other more stronger-performing jurisdictions.
Shawn Whatley is an MLI Munk Senior Fellow and the author of When Politics Comes Before Patients: Why and How Canadian Medicare is Failing.
The Green Party's hardline on oil and energy infrastructure will do little to help the environment
By Aaron Wudrick, August 16, 2021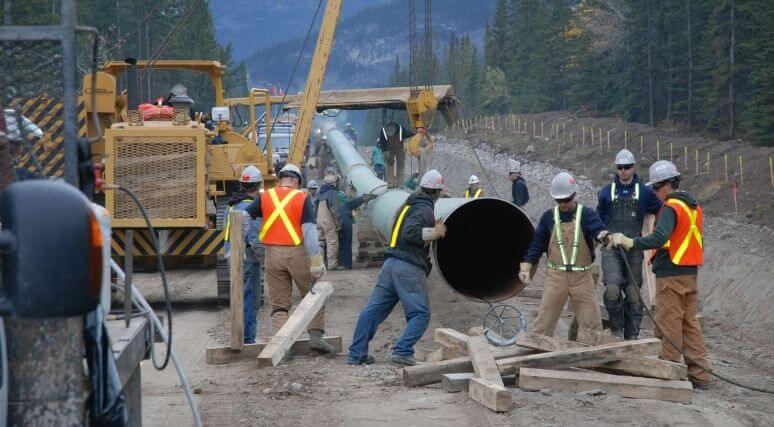 Production and investment in the oil sands remain vitally important to Canada's economy, supporting hundreds of thousands of jobs throughout the country.
Under current policy promises, global demand for hydrocarbons like oil will increase, and hydrocarbons will continue to account for the majority of global energy generation even if all signatories reach their Paris Climate commitments. This demand is being driven by the developing world. If Canada does not fill that demand, other countries (particularly those with poorer environmental standards and human rights records) will fill that demand.
The proposal to not build new pipelines and prevent oil exploration will harm Canada economically and will have no positive impact on global emissions. Furthermore, the impacts of this decision would be principally borne by Indigenous communities who are disproportionately industry partners when compared to non-Indigenous Canadians.
To transition to a clean future requires replacing higher-emitting sources, such as coal, with relatively lower-emitting sources such oil and natural gas. The extractive industry also provides the funds and resources necessary for government to fund further transitions, including to wind, solar, nuclear, and other non-emitting sources, as well as toward technologies which are ultimately at the root of both mitigation and long-term carbon neutrality.
Aaron Wurdick is the Director of Domestic Policy Program at the Macdonald-Laurier Institute.