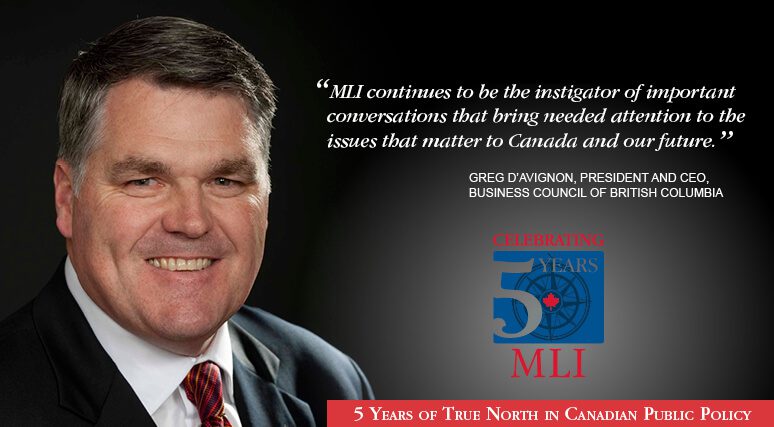 Rigorous and intelligent argument.
That's how Greg D'Avignon, the President and CEO of the Business Council of British Columbia, sums up the Macdonald-Laurier Institute's thought leadership for the past five years.
"MLI continues to be the instigator of important conversations that bring needed attention to the issues that matter to Canada and our future. Their thought leadership, based on rigorous and intelligence argument, infused often fresh perspectives on long standing matters, is an important driver for framing and solving policy challenges and opportunities vital to the future prosperity of business and our nation as a whole".
Throughout 2015, MLI is marking five years of true north in Canadian public policy by celebrating its unique contributions to thought leadership in Canada.
This includes our work on fixing Canadian health care, unmasking the true impact of "social licence" claims over natural resource projects, explaining why balanced budgets matter and our work on Aboriginal prosperity.
Several other influential Canadians have also passed along their congratulations. This includes: Derek Burney, former chief of staff to prime minister Brian Mulroney; international trade expert Lawrence Herman; and economist William Watson.
For all of the details of MLI's celebrations, check out our fifth anniversary page.