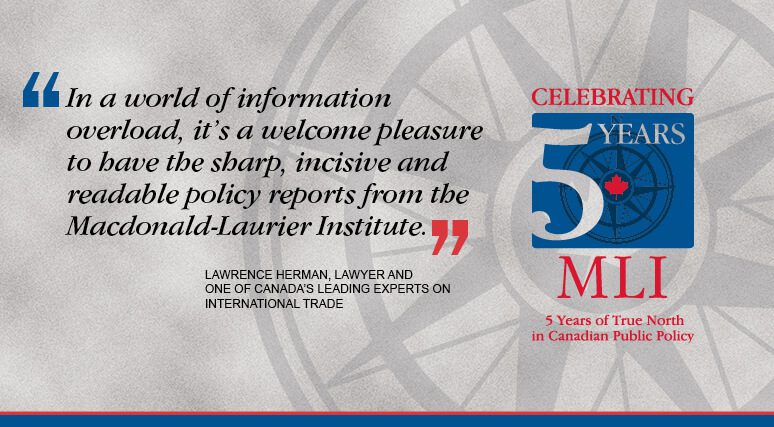 Highly-relevant and intensely practical.
That's how Lawrence Herman, one of Canada's leading experts on international trade, is describing the Macdonald-Laurier Institute as it marks its fifth anniversary.
"In a world of information overload, it's a welcome pleasure to have the sharp, incisive and readable policy reports from the Macdonald-Laurier Institute", says Herman.
"These highly-relevant and intensely practical pieces are a must for anyone interested in both the Canadian scene and in global issues of the day. The Institute's website and its newly-released policy documents should be on everyone's computer desktop".
Throughout 2015, MLI is marking five years of true north in Canadian public policy by celebrating its unique contributions to thought leadership in Canada.
This includes our work on fixing Canadian health care, unmasking the true impact of "social licence" claims over natural resource projects, explaining why balanced budgets matter and our work on Aboriginal prosperity.
Several other influential Canadians have also passed along their congratulations. This includes economist William Watson, historian Jack Granatstein and political strategist Tom Axworthy.
For all of the details of MLI's celebrations, check out our fifth anniversary page.