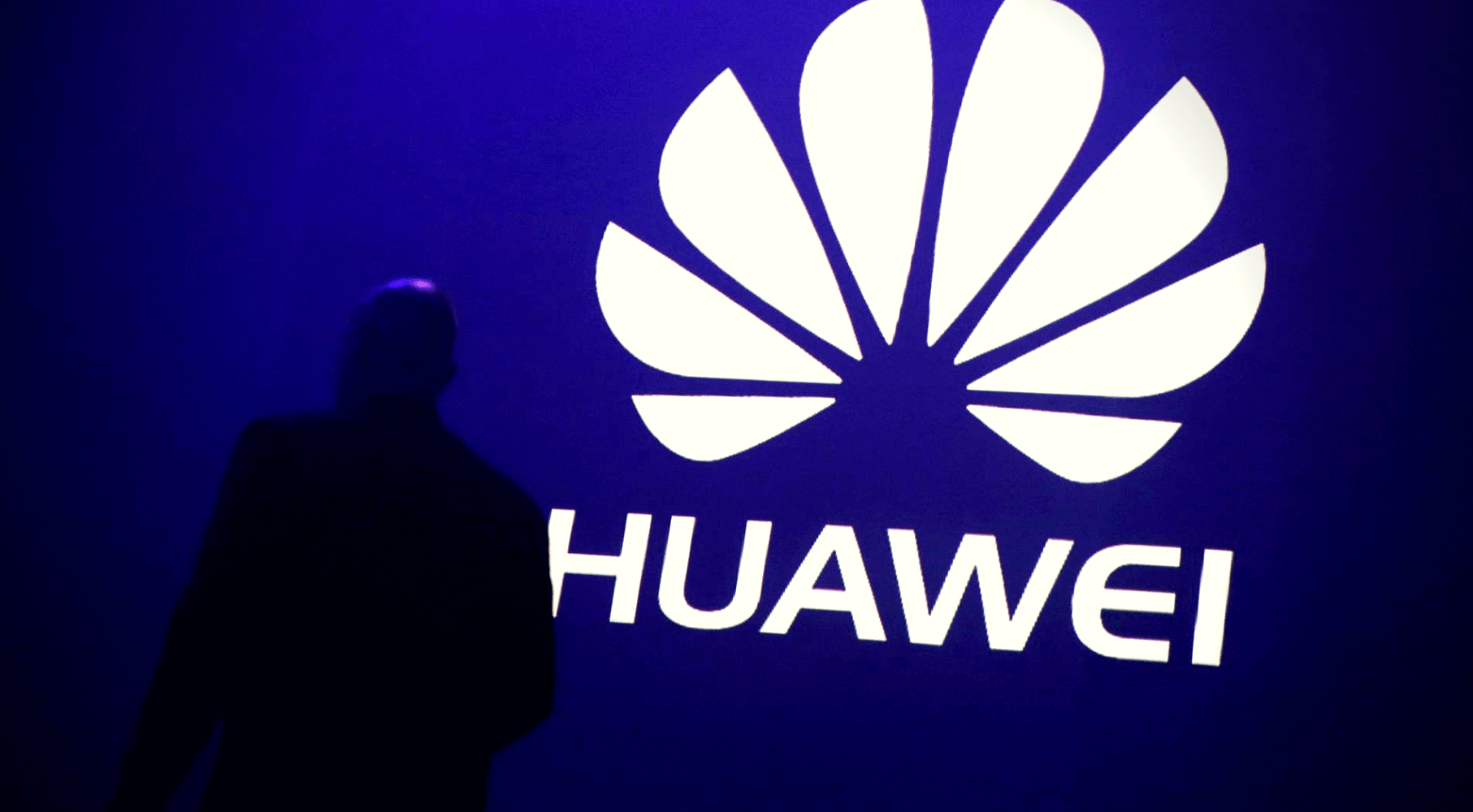 Huawei is not a normal telecommunications company, nor is 5G a normal communications network, writes Charles Burton.
By Charles Burton, December 20, 2019
Some Canadian commentators have approvingly quoted a Huawei Canada spokesman's recent claims that, "We're not villains in an espionage thriller. We're a telecom network equipment provider."
If it was only so simple. Huawei might not be a villain in a Bond novel, but it is certainly not just a normal telecom network equipment provider.
If it really were just a normal company, would anyone really expect China's aggressive response to Canada's lawful detainment of Huawei executive Meng Wanzhou, in full accordance with legal obligations under our extradition agreement with the United States? China has unlawfully detained and charged Canadians Michael Kovrig and Michael Spavor, re-evaluated the case of Robert Schellenberg, sentencing him to execution on drug charges, and banned multiple Canadian agricultural products.
In what world does a country apply such pressure on behalf of a single business executive of a normal telecom company? If Canada had done something similar to an executive of Ericsson, Nokia, or Samsung, which are also providers of 5G infrastructure, can anyone imagine any of their home countries (Sweden, Finland, South Korea, respective) taking such action?
The fact that Meng's arrest had generated such a massive overreaction on China's part, and one that shows no sign of abating, should put to rest this notion that Huawei is simply a normal company. And those commentators who deign to mention China's "inexcusable over-reaction" should frankly know better.
With that out of the way, it might be useful to counter some myths that have most recently been raised about Huawei:
Myth one – "Huawei's lead in 5G"
Rather than simply celebrating Huawei's achievements in 5G, we should instead try to better understand why the company is able to be so competitive in the industry. And that goes directly to the support Beijing offers to its "national champion." Over many decades, Huawei benefited from the Communist regime's preferential treatment and financial largesse, including hundreds of millions of dollars in grants, heavily subsidized land for facilities, buildings and employee apartments, bonuses to top employees, and massive state loans, such as a $30 billion credit line with China Development Bank inked in 2009.
Yes, Huawei's equipment may be initially cheaper than its competitors. But that is precisely because Huawei is supported by the deep pockets of the Communist regime. Huawei is also not the only game in town. Other telecoms giants, such as Ericsson or Nokia, are more than competitive in 5G; the former having 76 5G contracts (31 being public) and latter with 50, compared to Huawei's 60 contracts. And their involvement would not come with the attendant security risks associated with Huawei.
5G technology, one should recall, has hardware and component integration that is completely unique when compared to 3G and 4G, making Huawei's involvement in the latter in Canada immaterial. Plus, 5G's scope is massive – from driverless cars to refineries to electricity grids. This places a premium on ensuring that 5G equipment and expertise providers are completely trustworthy, even if this results in additional costs.
Myth two – "Canada risks losing out to G-7 peers — and China"
Merkel's Germany has made some signals that it is open to allowing Huawei to compete as a possible supplier of 5G, albeit not without significant pushback. Her own party has even backed a motion allowing their Parliament veto on security criteria for 5G suppliers, and this security criteria specifically refers to the influence of a foreign country – a not-so-subtle nod to Huawei.
Meanwhile, the UK also appears more sanguine in their ability to manage the security risks posed by Huawei supplying 5G equipment. Yet this does not mean that Ottawa should mindlessly follow in the possible missteps of our allies.
One should recall that countries like the United States and Australia have moved to ban Huawei's involvement in 5G. Japan has effectively done so as well. And New Zealand's intelligence agency recently blocked a local telecoms operator from using Huawei's equipment in 5G. Many countries in the EU are highly skeptical about involving Huawei in 5G.
And they are wary for good reasons – 5G's complexity means it is exceptionally hard to certify that backbone equipment is safe. One can only manage risk, not eliminate it altogether. And it would be imprudent to assume that we can manage such risk indefinitely into the future. It is far wiser to eliminate such risk by opting for other 5G equipment providers
Canada's position is also distinct. We are a member of the Five Eyes intelligence network, and not just any member – our communication networks are closely integrated with that of the United States, beyond even other Five Eyes partners. This is to say that Canada's greenlighting of Huawei's involvement in 5G would pose a unique risk as far as the Americans are concerned. Washington is unlikely to regard with equanimity a Canadian back door to our vital North American security-intelligence sharing for the Chinese Communist regime.
Myth three – "Huawei's commitment to Canada"
If the issue was only about economics, the argument that Canada should accept Huawei's involvement in 5G might have a case. It is cheaper to use Huawei. Their jobs can be well-paying. And they do employ many people in Canada.
Of course, we should also remember that Huawei has also been credibly accused of technology transfers and intellectual property theft from top tech companies like Cisco, Motorola, and Nortel (before its demise in 2009). Yes, Huawei now partners with many top-level Canadian universities in research, "obtaining millions of dollars in government grants." However, in many cases, Huawei owns the intellectual property of the research, which gets transferred back to China. Those who cheerlead about the supposed benefits should also confront an uncomfortable reality: what about the economic consequences of allowing Huawei in 5G?
In any event, it is not simply an economic issue that can be addressed in isolation. Huawei's involvement carries national security implications that cannot be ignored. There is a reason why the government undertakes national security reviews of foreign investment – as a means to protect against security threats, a requirement that must supersede the narrow economic interests of a company or sector.
Myth four – "Huawei and cyber-security"
It is clever to claim that there is no "tangible evidence" that Beijing has asked Huawei to spy. On one hand, it is immaterial. China's own National Intelligence Law would allow Beijing to compel Huawei to support its intelligence activities. Notwithstanding Huawei founder Ren Zhengfei's claim to the contrary, given the extent to which Beijing has helped subsidize its "national champion," is there any doubt that Huawei would do what is demanded?
Simply put, we don't need to have a smoking gun of Beijing asking Huawei to spy in the past. They have the absolute authority to compel Huawei to do so at any time.
And moreover, the claim that Huawei is completely above suspicion is simply false. Huawei has been credibly accused of a host of questionable activities – from enabling espionage and creating cyber vulnerabilities to IP theft or misappropriations. And then there are its many ties to China's state security services. Indeed, there is some evidence that Huawei is not the independent, employee-owned company that it presents itself to be – that Huawei Technologies is actually owned by a holding company, Huawei Investment & Holding Co., Ltd, which is 99 percent owned by the CCP's own Trade Union Committee (and 1 percent owned by Huawei founder Ren Zhengfei).
With this in mind, it is easy to infer that Beijing has sanctioned Huawei to spy in the past – and it certainly can compel it do so in the future.
Myth five – "Huawei is a pawn in the US-China trade war"
The Trump administration may have tried to justify its steel and aluminum tariffs on Canada on the "specious grounds" of national security. And these tariffs did end following the successful negotiation of the United States-Mexico-Canada Agreement.
Yet it would be a mistake to simply assume that Washington's hardline approach to Huawei is on equally specious grounds or that it is simply a bargaining chip in the Sino-US trade war.
There is a bi-partisan consensus on the need for a tougher approach to China, including seeing Huawei's involvement in 5G for what it is – a national security threat to the United States and its allies. It is one supported by the US military and its intelligences services, and those in many of its allies. Indeed, it was Australia that was the first country to raise concerns about Huawei and 5G.
Of course, President Trump remains ever erratic, and it is not within the realm of possibility that he'll use Huawei as a bargaining chip in his dealings with Beijing. Yet that does not mean that the administration's reasoning when it comes to Huawei is at all flawed.
Much as Canadian policy-makers had done with the broader China trade agenda, it is easy to look at Huawei and focus only on the potential economic benefits of giving Huawei free reign with 5G. Yet Huawei is not a normal telecommunications company, nor is 5G a normal communications network. Canada's national security is at stake – and the federal government must be willing to make the hard choices to protect our security, even if this rocks the boat and disrupts the economic interests tied with Huawei and China.
Charles Burton is Senior Fellow at the Macdonald-Laurier Institute's Centre for Advancing Canada's Interests Abroad. He is a former counsellor at the Canadian Embassy in Beijing.