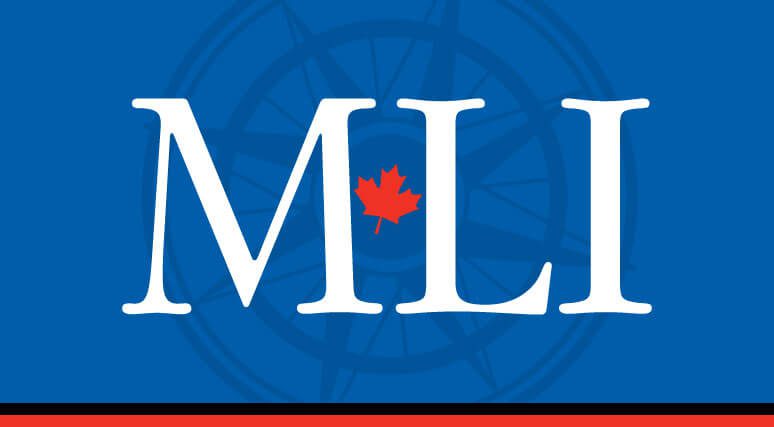 OTTAWA, ON (Feb. 28, 2019): The Macdonald-Laurier Institute (MLI) has received messages of support from all corners, commending the institute for shining a bright light on the strategic objectives and tactics of Kremlin disinformation campaigns directed at Canada and Canadians.
Together these testimonials have proclaimed in the strongest terms that MLI's recent paper by Marcus Kolga, titled Stemming the Virus, has made a valuable contribution to the national discussion on protecting Canadian democracy from Kremlin meddling aimed at weakening our institutions and dampening Canadians' resolve to stand up for our allies in Eastern Europe and the Baltics.
Among the many notable supporters who have written in support of the paper and its author is Bill Browder, a world-renowned author and human rights champion through his work on Magnitsky legislation; we have received a tremendous letter of support signed by 10 MPs, representing the three main parties; we have also heard from former Canadian ambassador and cabinet minister Chris Alexander, world renowned Russia expert Aurel Braun, former Estonian president Toomas Hendrik Ilves, Russian human rights advocate Vladimir Kara-Murza, and other leaders and experts on Eastern European affairs and human rights.
All have come out strongly in support of the stellar record of Mr. Kolga. We at MLI are extremely grateful for these words of praise and encouragement.
Below is a selection of quotes from some of our esteemed correspondents. More quotes will be added periodically:
---
"I would like to thank [the Macdonald-Laurier Institute] for the recent publication of a report about Russian disinformation and influence campaigns in Canada…
There are few other people in Canada who understand the issue of Russian government disinformation and influence campaigns like your report's author, Marcus Kolga, who led the Canadian civil society campaign for Magnitsky legislation and has helped in adopting laws in other nations allied with Canada, including Estonia and Latvia.
His efforts have earned him the unwanted and often vicious attention of Kremlin propagandists who have tried to discredit his contributions and expertise…
I believe that Canadian and other western policy makers and leaders should pay attention to the excellent analysis, the identified threats, and the recommendations it makes."
Bill Browder,
Founder and CEO
Hermitage Capital Management
Head of Global Magnitsky Justice campaign
---
"The report's author, Marcus Kolga, is a well respected international advocate for Russian human rights and the pro-democracy opposition movement, with whom we have worked for many years. In addition to working with leading Russian activists, like assassinated Russian democratic opposition leader Boris Nemtsov and his protege and public intelelctual Vladimir Kara-Murza, he worked with Bill Browder and our Centre to help spearhead the unanimous Canadian adoption of Magnitsky human rights sanctions legislation, for which he was commended by members of Parliament in the House of Commons. He has continued to lead the charge in similar international efforts.
Accordingly, it takes a degree of courage and commitment to pursue such policy initiatives, and we wish to commend your institution and its senior fellow Marcus Kolga."
Brandon Silver, Director of Policy and Projects,
Raoul Wallenberg Centre for Human Rights on behalf of
the Hon. Irwin Cotler, former Minister of Justice
---
"We applaud you and MLI on your recent report on Russian disinformation and influence campaigns in Canada as well as your ongoing work to promote awareness of Canadian security concerns and our cooperation within NATO. … As we approach a Canadian election, our studies of this and associated problems in various parliamentary committees, leads us to concur with this very well-researched report. This includes the threat posed by domestic proxies and actors whose interests and views on Canadian foreign policy align with those of the Russian government."
Members of Parliament: Dean Allison, Michael Levitt, John McKay, Murray Rankin, Arif Virani, Borys Wrzesnewskyj, Hélène Laverdière, Peter Kent, Matthew Dubé and James Bezan
---
"Your author Marcus Kolga has vaulted MLI once again to the forefront of a global debate.  Apart from being the first major report on this issue to be made public in Canada, it is also one of the highest quality reports of its kind to be produced by any country, which reflects enormous credit on both the author and your institute. …
The conclusions of "Stemming the Virus" track very well with conclusions I have seen others draw in other contexts, including those not publicly available.
If anything, this report (and others like it) still under-states the scale of the threat from Russia. My understanding from some of the most qualified analysts in the Five Eyes community is that Russian influence operations not only successfully compromised the Trump campaign, while also targeting the Clinton campaign; they were also responsible for pushing the Leave Campaign over the 50% mark in the UK. They also influenced political outcomes in multiple European and other democratic states."
Hon. Chris Alexander, P.C.
Minister Counsellor, Canadian Embassy in Moscow (2000-2003)
Parliamentary Secretary to the Minister of National Defence (2011-13)
Minister of Citizenship and Immigration for Canada (2013-15)
---
"Marcus Kolga, is a well-respected advocate for Russian human rights and Russian pro-democracy activists. His leadership in advocating for Magnitsky legislation in Canada, Estonia and Latvia is well recognized .
Further study of the threat of Russian attempts to interfere and disrupt western democracy is required, but the Macdonald-Laurier report makes an important contribution to our overall understanding of the problem, and makes it clear that this is a problem for all western nations, not just a few."
Toomas Hendrik Ilves
President of Estonia (2006-2016)
Berggruen Fellow at the Center for Advanced Studies in the Behavioral Sciences, Stanford University; Distinguished Visiting Fellow at the Hoover Institution;
Adjunct Scholar, Global Digital Policy Initiative, Center for Democracy, Development and Rule of Law, Freeman-Spogli Institute, Stanford University.
---
"We have enjoyed a close professional relationship with Marcus Kolga over the past dozen years, working in areas from human rights to hybrid threats. As one of Canada's leading voices and activists in these areas, Mr. Kolga has made a substantial and very noticeable impact in helping champion issues like the Magnitsky human rights sanctions. His tireless work in helping introduce Russian human rights advocate Boris Nemtsov to Canadians was key in Canada's decision in adopting and implementing these laws."
Karl Altau
Managing Director
Joint Baltic American National Committee (JBANC)
---
"I hope that Marcus' well-researched report, and the real threats that are outlined within it, will be taken seriously by Canadian policymakers.
The Kremlin will no doubt take notice of this report too. As we know from past experience, criticism of the Putin regime and its supporters can lead to attacks on the credibility of those critics (or worse). Any such efforts must be viewed and acknowledged for what they are – an attempt to slander the messenger when the message itself is irrefutable."
Vladimir Kara-Murza
Chairman, Boris Nemtsov Foundation
Vice Chairman, Open Russia
Former Deputy Leader People's Freedom Party

---
"Under the rule of Vladimir Putin, Russia has assiduously sought to influence elections and policies in countries around the world. These efforts, which have used a panoply of diplomatic and intelligence tools, including disinformation, have been well documented in many states in Europe, counting among these, for instance, the brutal Kremlin schemes in Montenegro. Intelligence services in the US apparently are also firmly convinced that Putin's Russia has attempted to influence American elections. Canada, as a G7/G20 state, a member of NATO and NORAD, leader of NATO's Enhanced Forward Presence battlegroup in Latvia, and a country with the second longest Arctic coastline that faces Russia across that ocean, is not only a key international player but is of particular interest to the Kremlin. Consequently, it would be rather surprising if Canada would somehow be exempt from Russia's pattern of seeking influence and attempts at manipulation. This large study by Marcus Kolga challenges the reader to think carefully about the possibilities and potential consequences of such Russian attempts."
Aurel Braun
Professor of International Relations
and Political Science
University of Toronto
and
Center Associate
Davis Center for Russian and
Eurasian Studies
Harvard University
---
"By organizing multiple engagements in Canada for leaders such as Boris Nemtsov, Vladimir Kara-Murza, Garry Kasparov, Mikhail Kasyanov and Belarusian opposition activist Andrei Sannikov, Marcus Kolga has worked tirelessly to build bridges between our communities and the Russian human rights and pro-democracy movement. His role in leading the civil society campaign for Magnitsky legislation has been recognized in the House of Commons by all political parties.
Again, I thank you on behalf of all Baltic Canadians and our colleagues in the CEE communities for publishing this and other important studies."
Andris Ķesteris
President, Latvian National Federation in Canada and Baltic Federation in Canada
VP and President Emeritus, Central and Eastern European Council in Canada
---
"It is with great interest that we have read the outstanding study by Marcus Kolga 'Stemming the Virus.' It represents an indispensable value added to the effort of fighting hostile influence operations worldwide. We very much appreciated learning from this Canadian analysis. Indeed, we are able to recognize similar patterns in Europe involving the same actors and modus operandi."
Nathalie Vogel
Kremlin Watch Program
European Values
---
"This Report, authored by Marcus Kolga, makes an important contribution to the study of Russian disinformation and influence campaigns that target Canadian media, decision-makers, civil society and others.
In the lead up to the Canadian elections in October 2019, it is critical that collective action be taken to expose and prevent disinformation campaigns that undermine our democratic institutions.  Mr. Kolga's report clearly articulates the methodology the Russian Federation uses to undermine trust in the system of democratic governance in Canada.
Criticism of the Report and of Mr. Kolga personally were to be anticipated.  Any such criticism should be understood as a sign of the effectiveness of his argument and should be assessed in light of the source levelling the criticism."
Alexandra Chyczij, National President
Ukrainian Canadian Congress
---
For more information please contact:
Brett Byers-Lane
Communications and Digital Media Manager
613-482-8327 x105
brett.byers-lane@macdonaldlaurier.ca