OTTAWA, ON (March 30, 2022): In recognition of their efforts toward advancing Baltic security, MLI Senior Fellow Marcus Kolga and MLI Managing Director Brian Lee Crowley have been awarded the Medal of Honorary Recognition by Artis Pabriks, Latvia's Deputy Prime Minister and Minister of Defence.
While awarding Crowley this honour, Deputy PM Pabriks commented that the security ties between Canada and Latvia were not nearly as robust some years ago as they are now. But Crowley saw "the need to raise awareness of security issues on a wider geopolitical scale within the Canadian general public and its officials."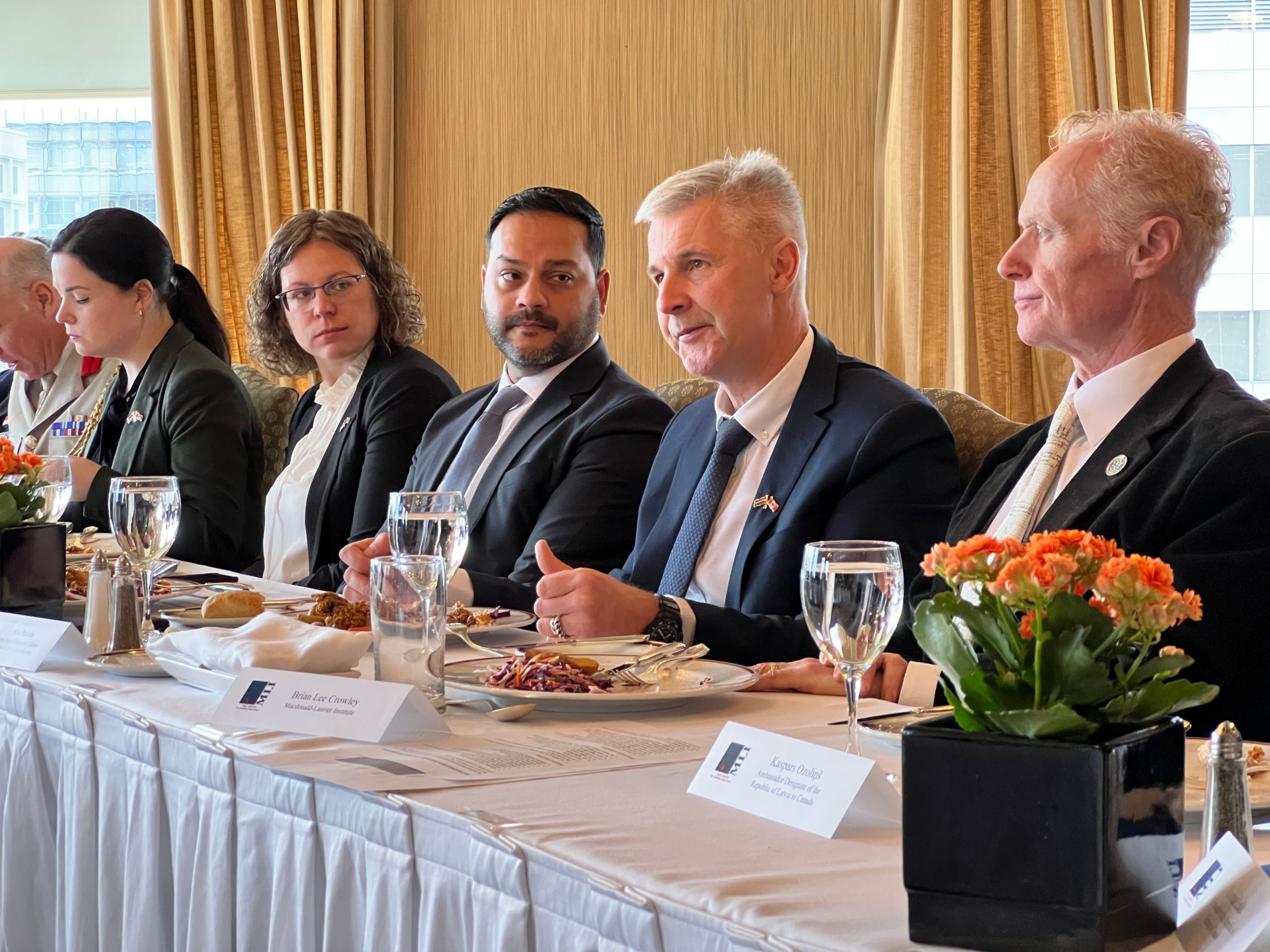 In addition, Deputy PM Pabriks recognized Kolga's efforts toward "advocating for closer cooperation between Canada and Baltic states," helping to reach a wide audience in Canada and beyond.
MLI's history of cooperation with Latvia has been a multi-year project. The Institute has long argued that front-line democracies who stare down the threats of revisionist authoritarian regimes need the most support. Therefore, Canada ought to embrace a foreign policy posture that recognizes the security challenges facing Baltic states as well as the need for stronger transatlantic cooperation.
Founded in 1996, the Medal of Honorary Recognition is considered the highest honour that can be conferred by Latvia's Ministry of Defence. It is awarded as an acknowledgement and appreciation for individuals whose meritorious service has advanced or strengthened Latvians' abilities to "defend their state and native land." The medals were conferred on Crowley and Kolga during a lunch event hosted by MLI featuring Deputy PM Parbriks as well as Canadian foreign policy-makers, diplomats, and experts.
Crowley said that he was "deeply honoured" to have received this award "in recognition of the work we have done that the Macdonald-Laurier Institute in favour of Canada's commitment to the NATO mission in Latvia."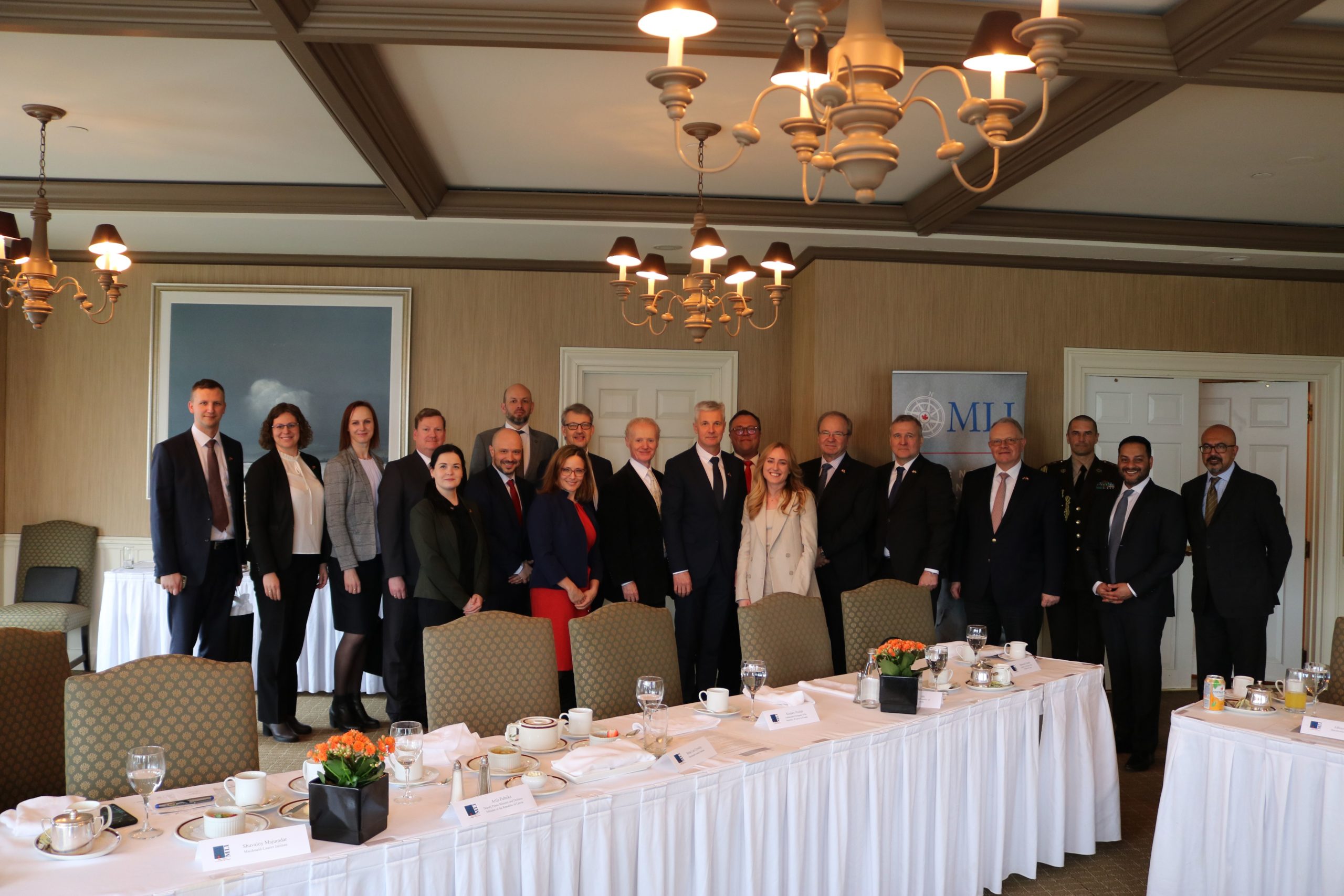 "MLI's experts were early advocates of Canadian leadership of NATO's mission to Latvia, a position amply vindicated by Russia's brutal and unprovoked invasion of Ukraine."
Kolga, who was recently "blacklisted" by Russia's government for his role in combatting Kremlin disinformation and interference, echoed Crowley's remarks, adding that "transatlantic solidarity is growing stronger and stronger as decision-makers on both sides of the Atlantic come to terms with the nature of the authoritarian challenge we face."
For more information, media are invited to contact:
Brett Byers
Communications and Digital Media Manager
613-482-8327 x105
brett.byers@macdonaldlaurier.ca