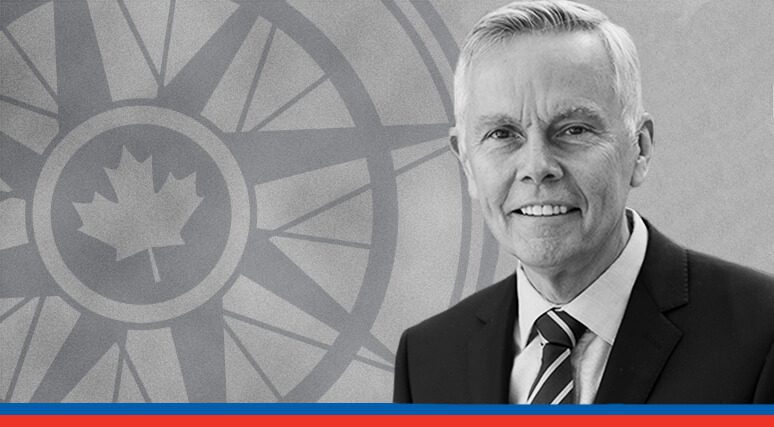 OTTAWA, ON (June 5, 2020): The Macdonald-Laurier Institute is pleased to welcome our newest Advisory Council member, David Mulroney, who will help guide and support MLI's thought leadership on Canadian foreign policy, with a particular eye on Canada-China relations.
Mr. Mulroney spent the majority of his 30-plus years in the Canadian foreign service focussed on Asia. He was Canada's ambassador to the People's Republic of China from 2009 to 2012. He headed Canada's office in Taiwan (1998-2001) and served, from 2001 to 2005, as Canada's Senior Official for Asia Pacific Economic Cooperation (APEC).
Prior to his appointment to Beijing, Mr. Mulroney was assigned to the Privy Council Office in Ottawa as the Deputy Minister responsible for the Afghanistan Task Force, overseeing coordination of all aspects of Canada's engagement in Afghanistan. Mr. Mulroney's other assignments included serving as Associate Deputy Minister of Foreign Affairs and, concurrently, as the Prime Minister's Personal Representative to the G8 Summit. He has also served as Foreign and Defence Policy Adviser to the Prime Minister.
"David Mulroney has emerged as one of the most powerful voices on foreign policy and Canadian culture following a distinguished career as a public servant," said MLI Managing Director Dr. Brian Lee Crowley. "His contributions to shaping the Macdonald-Laurier Institute's thought leadership as a member of our distinguished Advisory Council will be essential in an age when our democracy's most cherished values are being tested in every quarter of the world."
In addition to a long and prestigious career of public service, Mr. Mulroney is a Distinguished Senior Fellow at the University of Toronto's Munk School of Global Affairs and is a J.W. Dafoe Prize winning author for his book Middle Power, Middle Kingdom.
"Few Canadians can draw upon the depth of experience and distinguished record of David Mulroney: Canada's engagement in Afghanistan, G7/8 diplomacy, and the strategic test of China," said Shuvaloy Majumdar, program director for MLI's Centre for Advancing Canada's Interests Abroad.
"Mulroney's thoughtful and irreverent proposals, then and now, are indispensable in informing how Canadians consider their national interest."
For more information media are invited to contact:
Brett Byers
Communications and Digital Media Manager
613-482-8327 x105
brett.byers @macdonaldlaurier.ca