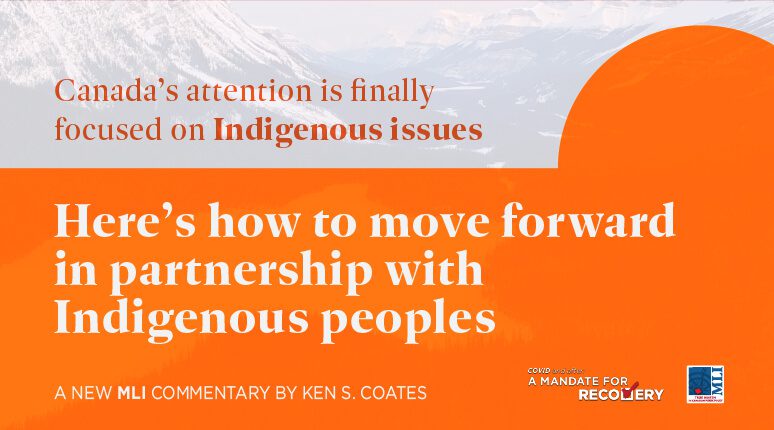 OTTAWA, ON (August 24, 2021): Tragic headlines about residential schools have finally caused many Canadians to pay attention to the generations of trauma experienced by Indigenous peoples. But as MLI Munk Senior Fellow Ken Coates writes, Indigenous peoples have known about and discussed the deaths of children and the existence of unmarked graves at residential schools for decades. And there is a long history in Canada of waves of concern over residential schools followed by inaction or apathy.
Ottawa's typical approach of empty apologies is never going to be sufficient; meaningful action is needed. Coates writes that this time can be different, if Canada can get past federal government paternalism and move ahead in full partnership, and with Indigenous peoples taking the lead on reconciliation.
In a new MLI commentary titled "Canada's attention is finally focused on Indigenous issues. Here's how to move forward in partnership with Indigenous peoples," Coates develops a framework for what a new approach might look like to finally achieve the reconciliation so many are seeking.
This commentary is the first publication for MLI's new series "COVID and after: A Mandate for Recovery." The series provides independent policy thinking for a new Parliament facing historic challenges in restoring Canadians' health, security and prosperity after many months battling COVID-19.
"We need to remember that federal government policies, including residential schools, are the cause of many of the difficulties facing Indigenous peoples," argues Coates. "Changing a trajectory that has worked against Indigenous peoples for generations is not easy."
In his commentary, Coates provides necessary context for the revelations around unmarked burial sites that have captured Canadians' attention. He outlines how they fit into the broader pattern of pain and suffering caused by residential schools that successive governments in Canada have long ignored.
With such deep and lasting impacts within Indigenous communities, Coates urges that Canadians "finally listen carefully to what Indigenous people have said for generations … about the past and what they believe is needed to repair the damage."
"Canada needs to stop apologizing and start acting in ways that will finally set the past right if that is ever going to be possible."
According to Coates, policy-makers have an opportunity to set Canada on a new path to partnership with Indigenous communities. In particular, he recommends that political leaders:
Depoliticize Indigenous policy and meet with Indigenous representatives to establish Indigenous priorities and the best path forward to achieve them;
Set all Indigenous policy under the common goal of improving government services and infrastructure to the national standard;
Commit to negotiating more self-government agreements with those communities that are interested in such arrangements;
Fundamentally overhaul the federal government's approach to resolving legal disputes, seeking inspiration from solutions such as New Zealand's Waitangi Tribunal;
Consider additional land and resource transfers to Indigenous peoples, as has already occurred in Northern Quebec, the Yukon, and the Northwest Territories; and
Develop a fair, transparent, and appropriate process to better tie funding for Indigenous governments to the general development of the Canadian economy, with local Indigenous authorities ultimately setting priorities for how to allocate their own budgets.
If policy-makers are interested in a new approach to Indigenous issues, they must strive to move past the incrementalism that has defined Indigenous policy for generations. The national response cannot simply consist of "[a] few more houses, a new teaching position, money for a fire truck, a training program, improved water supply, and some economic development planning money," writes Coates.
"Major and transformative change is called for – and, in the wake of the discovery of the residential school graves, the Canadian public might well be ready for a radically new direction."
To learn more about what a forward-looking partnership with Indigenous peoples might look like, read Coates' full commentary by clicking the button below. To find out more about the Mandate for Recovery series, click here.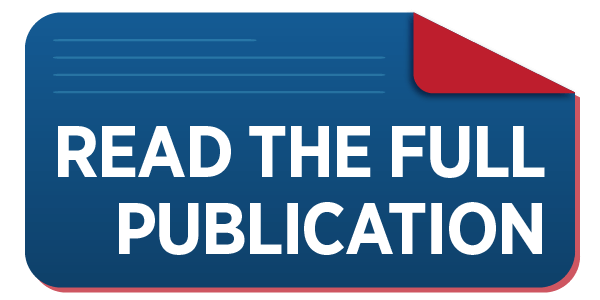 ***
Ken S. Coates is MLI's Munk Senior Fellow in Aboriginal and Northern Canadian Issues. He is the Canada Research Chair in Regional Innovation in the Johnson-Shoyama Graduate School of Public Policy at the University of Saskatchewan.
For more information, media are invited to contact:
Brett Byers
Communications and Digital Media Manager
613-482-8327 x105
brett.byers@macdonaldlaurier.ca