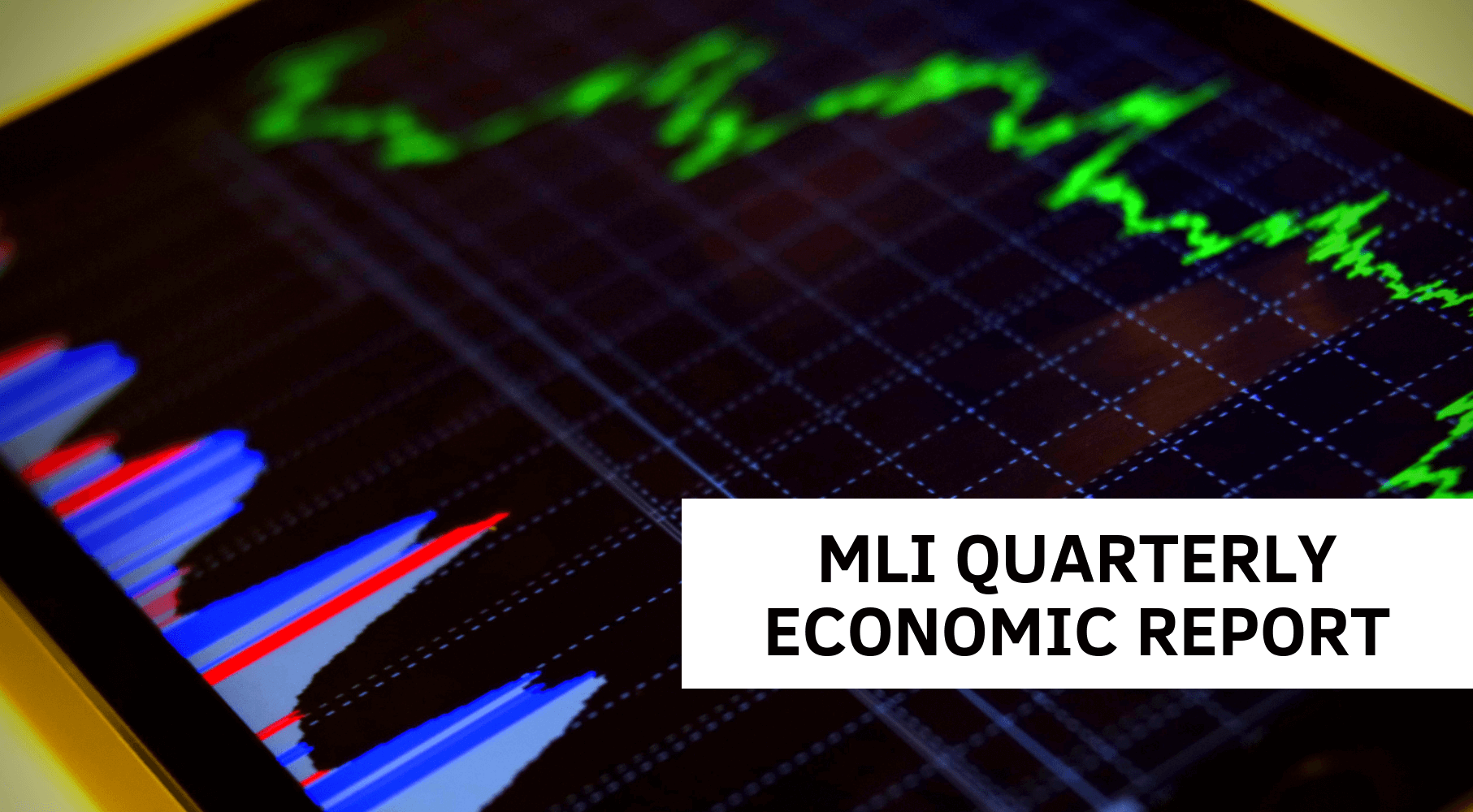 OTTAWA, ON (December 13, 2018): Despite the successful conclusion of the US-Mexico-Canada trade agreement, Canada's economic outlook has only darkened. Uncertainty over the NAFTA negotiations has been replaced by even deeper concerns about the global economy, including a slowdown in China and Europe, falling commodity prices and increased turbulence in global financial markets.
Munk Senior Fellow Philip Cross, author of the Macdonald-Laurier Institute's latest Quarterly Economic Report, points to a number of high-profile developments that together reveal the deteriorating outlook for Canada's economy.
"Most significantly, prices for Western Canadian Select crude oil fell to a record low," notes Cross, "prompting another wave of cutbacks in investment and output and calls for government to mandate cuts by all producers."
Cross also points to the recently announced closure of the General Motors assembly plant in Oshawa and Bombardier's announced layoffs in its aerospace division. The only bright spot seems to be in BC with the "launch of work on two LNG projects in BC that will export natural gas to Asian markets where prices are higher than in North America."
Canada's economic growth remains sluggish. Real GDP is up 0.5 percent, while annualized growth has been 2.0 percent or less every quarter since early 2017.
Yet Canada's slowing economic growth only tells part of the story. We also need to account the significant surge in population growth. "Over the past year, Canada's population has risen by 1.4 percent," says Cross, "its largest increase in 30 years and the most in the G7." Notably, this surge in population growth has not had any meaningful impact on the economy.
MLI's leading economic indicator reveals weakness across a range of sectors, including consumer sentiment, employment insurance claims, commodity prices, and the stock market. The only exception seems to be housing.
The weakness in business investment and exports for growth is especially worrisome in light of the sudden downturn in Alberta's oil industry in late 2018.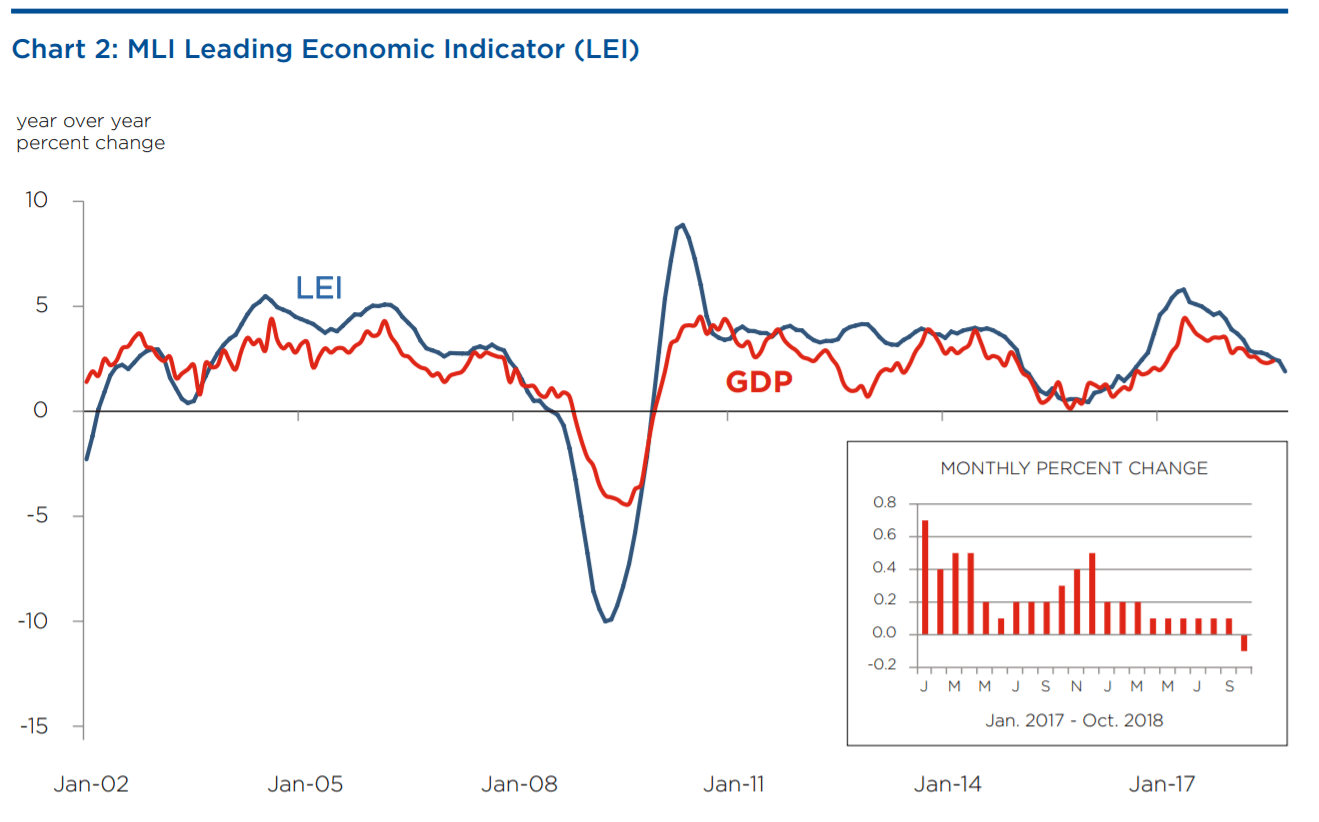 To learn more, read Cross' full quarterly economic report, Economic outlook darkens even after free trade deal with US and Mexico.
***
Philip Cross is a Munk Senior Fellow with the Macdonald-Laurier Institute. He previously served as the Chief Economic Analyst for Statistics Canada, part of a 36-year career with the agency.
Cross's Quarterly Economic Reports provide analysis of the latest economic data and results of the Macdonald-Laurier Institute's Leading Economic Indicator, designed to signal an upcoming turn in the business cycle, either from growth to recession or from recession to recovery, six months in advance.
For more information media are invited to contact:
Brett Byers-Lane
Communications and Digital Media Manager
613-482-8327 x105
brett.byers-lane@macdonaldlaurier.ca