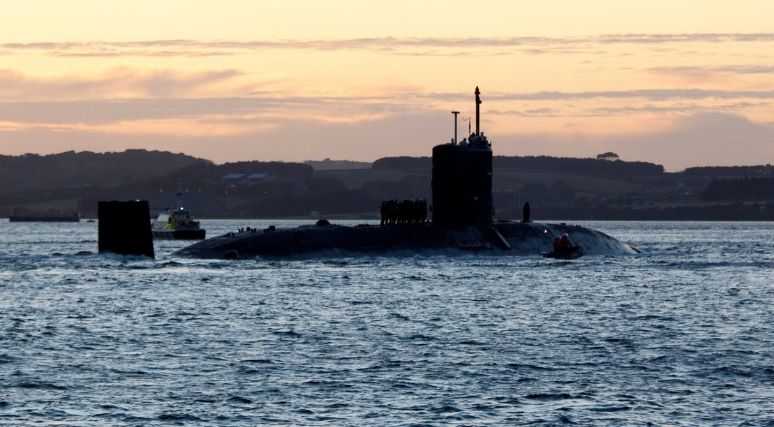 The Royal Canadian Navy has been clear that it sees an Arctic ice capability as necessary for a future submarine replacement, writes Jeffrey F. Collins. Below is an excerpt from the article, which can be read in full here. 
By Jeffrey F. Collins, November 8, 2021
A Department of National Defence briefing note identifies the urgent need to "kick off without delay" a replacement project for the Royal Canadian Navy's (RCN) four Victoria-class submarines. The British built vessels, acquired second hand in 1998 by the Chrétien government in a nearly $900 million lease-to-buy contract, are due to be retired or "paid off" 15 years from now, between 2036 and 2042 . At that point the submarines will be 50 years old.
Mirroring an assessment produced in a  recent  Macdonald-Laurier Institute report, the January 2021 note, obtained through an access-to-information request, makes clear that from start to finish it will take a "minimum" 15 years to deliver a new submarine. This estimate jumps to twenty-five years depending on which procurement model the DND adopts: 1) buy new from overseas; 2) build in Canada with a foreign design; 3) or build in Canada with a new design.
Should delays in deciding on a new submarine fleet emerge, both the note and the institute report state that Canada will encounter a capability gap. Simply put, with the vessels removed from service and the replacements not yet delivered, RCN crews would be without any operational submarines for a period of time.
Such a scenario is not mere conjecture. In  2015-16 , the RCN lost its two aging supply ships due to hull erosion and a fire, respectively, forcing Ottawa to rent sea days on Chilean and Spanish ships and lease a converted container ship as interim solutions given the delays in building new supply ships. Unfortunately, there are no surplus submarines available from any of Canada's allies. Getting a new replacement, spending billions more on a total overhaul, or losing the RCN's submarine force altogether are the only options.
***TO READ THE FULL ARTICLE, VISIT THE NATIONAL POST HERE***