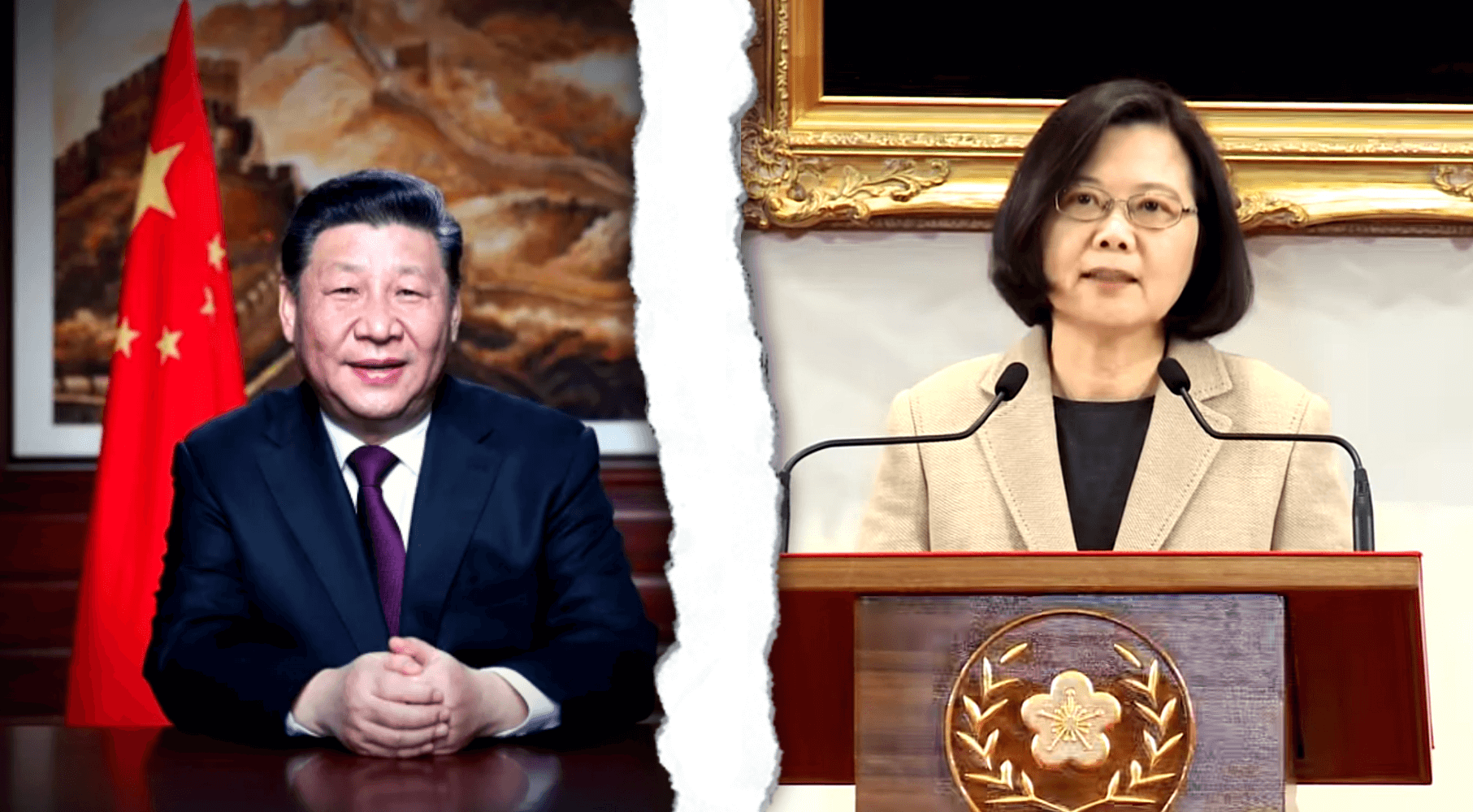 Canada should respond to China's "New Year's" threat to Taiwan by embracing a peaceful and democratic Taiwan, writes Scott Simon.
By Scott Simon, January 10, 2019
The year 2019 is an important milestone in Chinese history, including the 70th anniversary of the founding of the People's Republic of China (PRC) and the 30th anniversary of the massacre at Tiananmen Square. It is also the 40th anniversary of the New Year's "Message to Compatriots on Taiwan," when the PRC's Fifth National People's Congress announced the end of bombardment of Kinmen and other islands.
In 1979, the Chinese authorities collectively reached out to Taiwan's populace and to the "Taiwan authorities" who have "always taken a firm stand of one China and have been opposed to an independent Taiwan." They intended the common stance against Taiwanese independence to become a basis for cross-Strait relations. Both China and Taiwan, however, have changed considerably in the past 40 years.
Chinese President Xi Jinping began 2019 with a new "Message to Compatriots on Taiwan." In a fervently nationalist speech, he reiterated China's hopes for peaceful unification under the principles of "One China" and "One country, two systems." In contrast to the 1979 message of peace, Xi said that the issue of unification cannot be pushed forward to future generations – that military options to forcibly annex Taiwan remain possible. The 1979 document was a collective missive, whereas the new message was delivered directly by Xi. The increased urgency of unification may signal an important policy shift by the Chinese president, who removed term limits last March to become president for life.
Xi has been fixated on further isolating Taiwan since 2016, when Tsai Ing-wen of the Democratic Progressive Party (DPP) became President of the Republic of China (Taiwan). Since then, China has frozen cross-Strait communication, increased military exercises around the island, and persuaded Taiwan's allies to cut formal diplomatic ties with the country. Taiwan now has formal diplomatic ties with 17 states, including the Vatican. In this context, Xi's message is a hostile act, which stands in stark contrast to Tsai's efforts for two years to reach out to China. China has refused to cooperate with Tsai's government, even on such issues as the outbreak of African swine fever which threatens the health of people in both countries.
Tsai replied to Xi immediately, repeating her own New Year message that cross-Strait relations are to be conducted according to "four musts." These are that China 1) must face the reality of the existence of the Taiwan and its democracy; 2) must respect the commitment of 23 million Taiwanese people to freedom and democracy; 3) must handle cross-Strait relations peacefully on the basis of equality rather than intimidation; and 4) must engage in negotiations only with the government or authorized agencies.
Xi's speech ignores the past 40 years of Taiwanese history. In what is known as the Kaohsiung Incident of December 1979, the Taiwan authorities publicly arrested, imprisoned and tried the leaders of a pro-democracy movement. In the following years, public support for democracy swelled, leading to the formation of the DPP by activists involved in the protests and eventually to free democratic elections.
Taiwan has evolved into a mature democracy. The country's fate can no longer be decided unilaterally by "Taiwan authorities," but only through the deliberation of its citizens. Unlike the former British colony of Hong Kong, which China sees as a precedent, there are no authorities who can simply negotiate the transfer of Taiwan to China as if it were a piece of real estate.
China's proposed "one country, two systems" is not as easy to achieve as Xi would hope. Taiwan is already an independent state with its own constitution, elected government, judiciary and military. Putting that "system" under the tutelage of another state would require overwhelming public support to enable the necessary legal reforms and constitutional revisions. Yet, polls taken by the Chengchi University Election Study Centre show that only 3 percent of Taiwanese people support unification as soon as possible. Moreover, 12.5 percent support eventual unification, but want to keep the status quo for now. This means that it is impossible for China to annex Taiwan peacefully in the absence of democratization in China itself.
Xi's speech was not intended for Taiwan alone. He also sent a warning to the international community, saying that China will not tolerate "foreign interference." This is a clear signal to Washington at the 40th anniversary of the Taiwan Relations Act, which committed the US to defend Taiwan. Tsai has asked the world to support democratic Taiwan in the face of Chinese aggression. Xi has made it very difficult for countries such as Canada to maintain the long-standing diplomatic ambiguity required to pursue both official ties with China and substantive relations with Taiwan by refusing to openly take a stance. Nowadays, silence can only embolden Chinese aggression.
The difference between the two sides of the Taiwan Strait is glaring. Tsai is merely asking the world to accept the facts on the ground. Xi is demanding the world to support the unfulfilled aspirations of an authoritarian state. Taiwan is a beacon of freedom, democracy, and human rights. China cracks down on political dissent, destroys churches, and imprisons Muslims in re-education camps. Taiwan only wants to consolidate its own democracy. China has territorial ambitions that extend to the South China Sea and parts of Japan and India.
The United States acted in 2018 by passing the bipartisan Taiwan Travel Act and Asia Reassurance Initiative Act to further enhance relations and security guarantees to Taiwan. If Canada values democracy and wants to protect the freedom of navigation in the Indo-Pacific that enables our shared economic prosperity, we too must support Taiwan as a full member of the free world.
Canada can begin by supporting Taiwan's inclusion in agreements like the Comprehensive and Progressive Agreement for Trans-Pacific Partnership and international organizations like the International Civil Aviation Organization. We can also pass our own legislation similar to the Taiwan Travel Act. It is time for Canadians to wake up from their illusive dreams about China, while also embracing peaceful and democratic Taiwan.
Scott Simon is Professor and co-holder of the Research Chair in Taiwan Studies at the University of Ottawa.