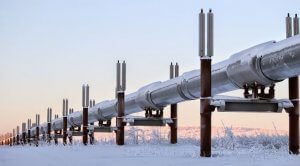 Increasing Indigenous participation in energy development would have been an easy way to improve the standard of living of many First Nations. Instead, the Liberals hobbled Canada's oil and gas industry, writes Melissa Mbarki in the National Post. Below is an excerpt from the article, which can be read in full here. 
By Melissa Mbarki, September 14, 2021
As we get set to go to the polls to cast judgment on a government that made reconciliation a central part of its previous campaigns, it is telling that only 14 of the Truth and Reconciliation Commission's 94 calls to action have been fulfilled.
It is especially poignant given the discovery of so many unmarked graves near former residential schools in recent months. Ottawa declared Sept. 30 to be a federal statutory holiday that is meant to give public servants and those working in federally regulated workplaces an opportunity to recognize the legacy of these schools. But the actual survivors of residential schools would have received far more benefit if the government had actually fulfilled the calls to action.
Many live in deplorable housing conditions, are under short or long-term water advisories and the government is still fighting claimants in court. The 94 calls to actions are meant to emphasize greater investment in health care, education, employment opportunities, economic development, clean drinking water and further promote the well-being of First Nations. The government is continuing to fail on these fronts.
Likewise, in 2016, a national public inquiry was launched into Missing and Murdered Indigenous Women. The report contains 231 calls to justice. Yet the federal government seems more interested in coming up with action plans than actually implementing the recommendations.
In 2015, Liberal Leader Justin Trudeau promised to improve economic outcomes for Indigenous people. According to the 2016 census, 80 per cent of reserves had a median income below the low-income threshold of $22,133 per person. At the lowest end, 27 communities reported median incomes below $10,000.
***TO READ THE FULL ARTICLE, VISIT THE NATIONAL POST HERE***