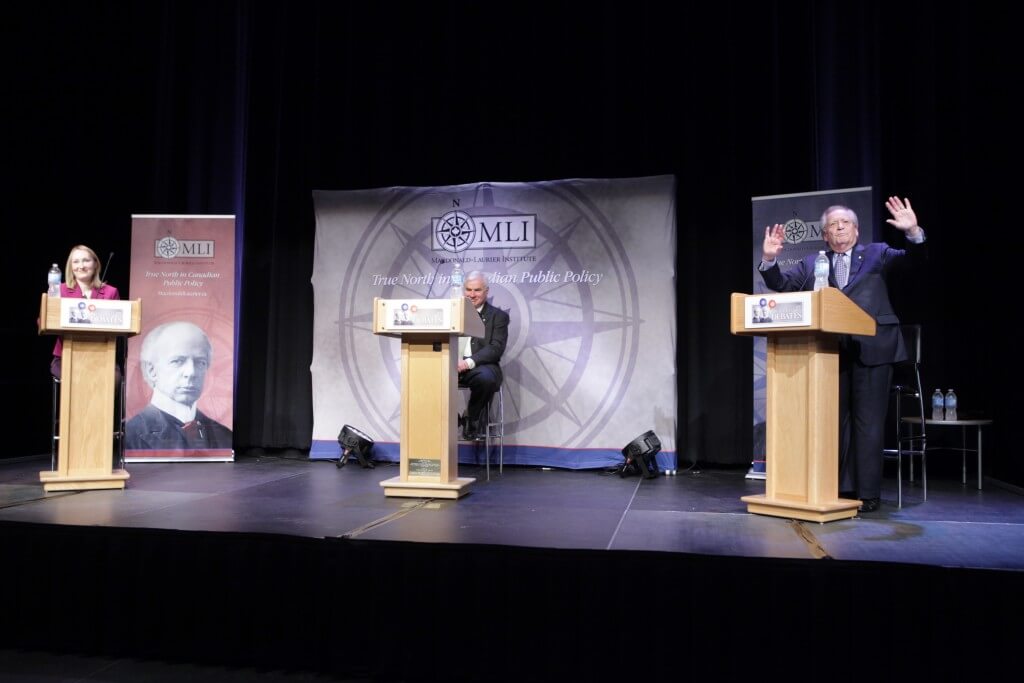 The Macdonald-Laurier Institute's Great Canadian Debates are back with a star lineup of Canada's most influential thinkers!
Conrad Black, David Frum, Elizabeth May, Chris Alexander, Irwin Cotler and Jonathan Kay will hash out the most important topics Canada faces in front of live audiences in April and May.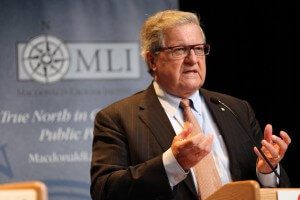 The 2015-16 edition series will also, for the first time ever, hold an event in Toronto.
On April 18, 2016 at the Isabel Bader Theatre in Toronto, Jonathan Kay and Chris Alexander will debate the threat of terrorism in Canada.
Kay, the editor-in-chief of Walrus Magazine, will argue in favour of the motion "The terrorist threat has been grossly exaggerated in Canada". Alexander, a former Canadian diplomat and Minister of Citizenship and Immigration, will argue against.
The series will then return to Ottawa in May.
On May 2, 2016 at the Canadian War Museum in Ottawa, Elizabeth May and David Frum will debate the Syrian refugee issue.
May, the leader of the federal Green Party, will argue in favour of the resolution: "Mass resettlement to Canada is the best thing for the country, and the best thing for Syrian refugees". Frum, a former presidential speechwriter and columnist-at-large in the United States, will argue against.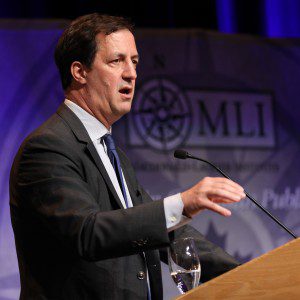 On May 31, 2016 at the Canadian War Museum in Ottawa, Lord Conrad Black and Irwin Cotler will debate whether the Supreme Court is intruding on Parliament's jurisdiction.
Black, a financier, author and columnist, will argue in favour of the motion: "Canada's activist Supreme Court must not be allowed to run roughshod over Parliament". Cotler, a former federal Justice Minister, will argue against.
General admission tickets for each event will be $20; students and senior citizens are $15.
For more information on the Great Canadian Debates, click here.
The 2015-16 season kicked off on Nov. 19, 2015 with a debate between Stanley Hartt and Tasha Kheiriddin on whether the Canadian Senate should be abolished.