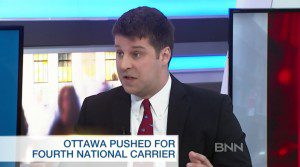 If Canada's new government wants to make good on its promises to spur innovation, a good place to start would be the telecommunications sector.
But, says MLI Senior Fellow Sean Speer in an interview with BNN, it will need to put a stop to years of heavy-handed intervention and free up telecommunications companies to innovate and invest.
"The foundation of the innovation agenda needs to be the digital infrastructure to move new ideas", says Speer.
Speer was discussing his recent MLI commentary, written with co-author Paul Beaudry, that examines how Ottawa can use telecommunications policy to spur innovation.