OTTAWA, ON (September 23, 2021): If Canada wants to respond to the threat posed by a rising China's naval power, contribute to the defence of itself and its allies, and acquire the patrol and surveillance capabilities needed to assert our sovereignty in the Arctic and along our coastlines, submarines are not a luxury but a necessity for the Royal Canadian Navy (RCN).
That is the message of a new MLI paper by Jeffrey F. Collins, which points to the changing geopolitical currents and the proliferation of new weapons among the reasons why a blue water navy needs to incorporate submarines as part of its fleet structure. Subs are vital for four main reasons:
Canada's vast maritime domain requires them;
the relative decline of the US increases the demand for greater defence investment by Canada and other allies and that means more 

submarines

;
the rapid build-up and aggressive posture of China's navy and large maritime militia fleet will foster a market for 

submarine

 acquisitions in the wider Indo-Pacific; and
the proliferation of comparatively inexpensive anti-access/area denial weapons systems increases the importance of acquiring an undersea capability, as surface ships are highly vulnerable to such systems.
The new paper, titled "Deadline 2036 – Assessing the requirements and options for Canada's future submarine force," notes that Canada's existing four diesel-electric Victoria-class submarines represent a quarter of the RCN's advanced warfighting capability, and with the vessels soon due for replacement, it's time to assess our options.
The Canadian military has initiated a "Canadian submarine patrol project" to explore replacing the Victoria-class subs, and Collins' paper is well positioned to inform this effort. As pointed out in the foreword written by RCN Vice-Admiral (Ret'd) Mark Norman, "Dr. Collins' work should be mandatory reading for anyone interested in, or potentially commenting on, a future submarine capability for Canada."
According to Collins, while they were controversial due to accidents and costly repairs, "the Victoria-class submarine plays a key role in ensuring the RCN remains a 'blue water navy' capable of defending the rules-based international order at sea, domestically and internationally."
This paper is particularly timely as Australia made waves recently by announcing its plans to acquire new nuclear submarines as part of a security and technology sharing deal with the United Kingdom and the United States (AUKUS). While the Australians have opted for nuclear vessels, this paper focuses on Canada's options for non-nuclear submarines due to their significantly lower costs, ability to undertake quiet operations (when relying on battery power), and superior fit with the forces already fielded by our allies.
Canada has lost its traditional sources of submarines as the US and UK have ceased diesel-electric submarine production. According to Collins, this leaves three procurement options for Ottawa and the RCN to meet its submarine fleet replacement needs:
Option 1 – Domestic Build – The National Shipbuilding Strategy (NSS) is committed to the continuous, multi-decade domestic construction of federal vessels. For the 

submarine

replacement, one or more NSS yards could build a "made in Canada" design or a Canadianized foreign design.
Option 2 – Canadian Military-off-the-shelf (MOTS): Sweden, Spain, France, Germany, and Japan are established non-nuclear 

submarine

 producers with whom Ottawa could work in buying a Canadianized MOTS 

submarine

. This is the most common and cost-conscious approach used by smaller allies.
Option 3 – Collaborative Build: Canada can work with an established  

submarine

 builder to spilt production between the two countries or enter a joint financing arrangement. This would entail a complex arrangement involving intellectual property negotiations and higher costs than a Canadianized design.
"With both growing maritime threats and changing geopolitical realities emanating from the return of rival­ries among the world's great powers," writes Collins, "a timely submarine acqui­sition that meets Canadian requirements is more necessary today than when the Victoria-class were acquired 23 years ago."
To learn more, click on the button below.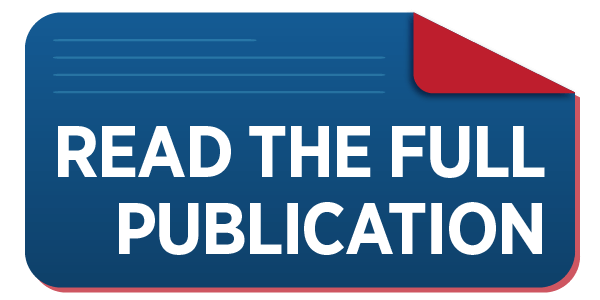 ***
Jeffrey F. Collins is a fellow at the Canadian Global Affairs Institute, as well as a research fellow with the Centre for the Study of Security and Development at Dalhousie University, and the University of Manitoba's Centre for Defence and Security Studies. Jeff is an experienced policy advisor at the provincial and federal levels and has written and spoken widely on Canadian military and foreign affairs.
For more information, media are invited to contact:
Brett Byers
Communications and Digital Media Manager
613-482-8327 x105
brett.byers@macdonaldlaurier.ca