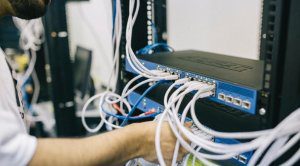 The CRTC has the power to stand its ground based on the evidence before it. It should do so, writes Peter Menzies in the Financial Post. Below is an excerpt from the article, which can be read in full here. 
By Peter Menzies, August 21, 2020
The nation's communications framework was hit by a fresh wave of uncertainty this week when the federal government signalled it had the back of big telcos in a battle that will determine how much Canadians pay for their Internet access.
Cabinet declined over the weekend to overrule last year's landmark, consumer-friendly regulatory decision on the rates big companies charge competitors to access their networks. But, in an extraordinary move, it agreed with the arguments of the telecom companies asking it to do so. As such, the Canadian Radio-television and Telecommunications Commission (CRTC) was sent the clear message: "We're not going to tell you what to do but we expect you to read between the lines and do it." Bell Canada wasted no time taking cabinet's opinion to federal court in a bid to bolster its case there.
The CRTC regulates the amount of money large facilities-based companies can charge smaller Internet companies that compete with them for subscribers on their networks. The lower the rates, the lower the cost to the end-customer. A year ago, in what was hailed as a huge victory for everyday Canadians, the CRTC not only reduced those rates significantly, it ordered the large telcos to repay $325 million they had previously collected from those companies. That 2019 decision seemed very much in tune with the direction the government had given the regulator just three months earlier to "consider how its decisions can promote competition, affordability, consumer interests and innovation." Not surprisingly, the large carriers appealed in court, demanded a review, petitioned cabinet and launched a lobbying blitz.
Fifteen months later, the government's inclinations appear to have changed. Innovation, Science and Economic Development Minister Navdeep Bains announced on the weekend that cabinet would not overrule the CRTC but thought the regulator was wrong and the big telcos such as Bell, Rogers and Telus were right. "The Governor-in-Council considers that the rates do not, in all instances, appropriately balance the policy objectives of the wholesale services framework and is concerned that these rates may undermine investment in high-quality networks, particularly in rural and remote areas," he said in a statement. "… we will continue to monitor the CRTC proceedings closely."
***TO READ THE FULL ARTICLE, VISIT THE FINANCIAL POST HERE***