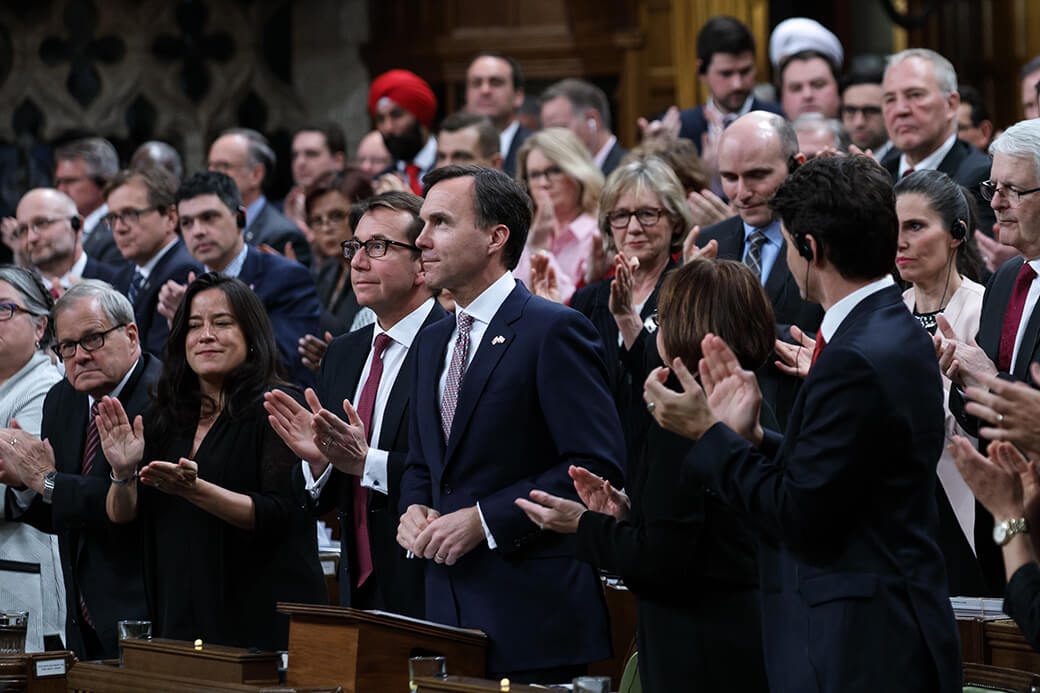 What stands out about Bill Morneau is not his deficits but his income taxes, which he brought to all-time highs, writes William Watson in the Financial Post. Below is an excerpt from the article, which can be read in full here. 
By William Watson, August 22, 2020
So what's the line on Bill Morneau, as they say when the pitcher walks off the mound and the announcers tell you how many innings he pitched, how many runs and hits he gave up, how many batters he struck out and, if he's being pulled in the middle of an inning, how many men he's leaving on base?
Morneau is leaving in the middle of what is turning into a very big inning — there's about 150 runners on base, it seems — but, with him now sitting on the bench, icing his arm and nursing his ego, it's time to start assessing his record. On this sort of thing the fiscal equivalent of Bill James' Baseball Handbook is a new website, Finances of the Nation, that carries on the work of the annual monograph of that name that the Canadian Tax Foundation published for almost 60 years.
Morneau was sworn in as finance minister on Nov. 4, 2015, and yanked by his manager on Aug. 18, 2020, so almost five years served. Most evaluations of his innings have emphasized his deficits, which were through the years 2016 through 2019. He wasn't fully responsible for 2016's fiscal outcomes, of course — a new finance minister takes a while to have influence. And his story obviously doesn't end with 2019, though how much of the all-time-high pandemic deficit ends up being his depends on whether it finishes above or below the $343 billion he signed off on.
But despite Bill Morneau having brought real per capita income taxes and real per capita program spending to all-time highs, his manager apparently feels the Brave New Re-Built Canada he has been envisioning needs much more program spending — NDP levels of program spending, in fact, packaged in bold new initiatives, even though the NDP has never come close to winning a federal political pennant.
It remains to be seen whether the tough new relief pitcher the manager is bringing in — who in this Cabinet is in a league of her own and may herself want to take over as skipper of the team — will obey his signals or shake them off. First order of business, though: does she throw from the right or the left?
***TO READ THE FULL ARTICLE, VISIT THE FINANCIAL POST HERE***