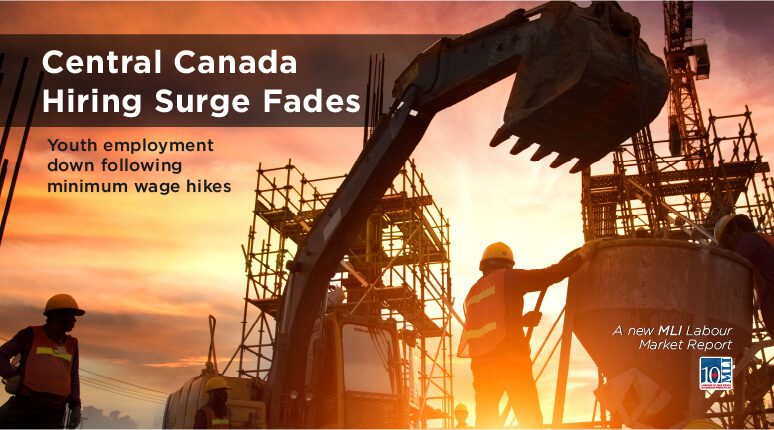 OTTAWA, ON (September 10, 2019): The Macdonald-Laurier Institute's Labour Market Report for Q2, 2019 has been released, suggesting a return to employment normalcy following a surprisingly strong Q1.
Overall, job growth increased by an average of 0.7 percent from April to July, although all of the increase occurred in April. The employment rate edged up slightly to 5.7 percent by July. More generally, the economy has been showing improved GDP performance over a dismal end to 2018 and a slow start to 2019.
As hiring has increased in central Canada, there has been a decline in average hours worked. Munk Senior Fellow Philip Cross, author of the Labour Market Report, suggests that this might be the tail end of a hiring trend that was witnessed following the election of more pro-business governments in Ontario and Quebec.
"In the year before provincial elections for Ontario in June 2018 and for Quebec in September 2018, employers were reluctant to hire more employees. Instead, they extended the workweek of their existing employees,"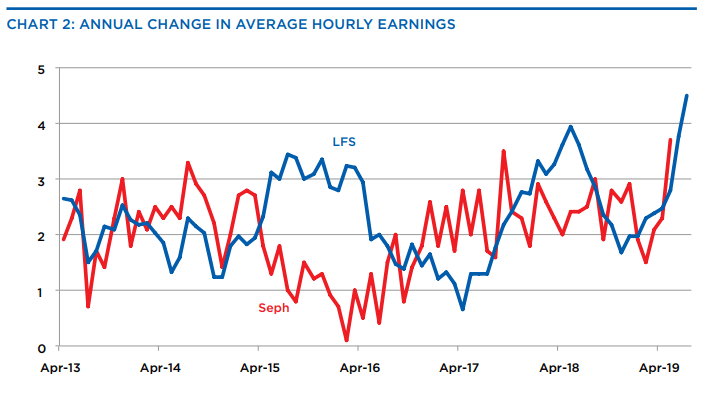 explains Cross. Following the changes in government, "employers hired more people which reduced the need for some employees to work long hours. Since their peak in mid-2017, the number of people working long hours has fallen by 13.6 percent in Ontario and 10.3 percent in Quebec."
However, the benefits of a solid labour market have not been felt evenly by all Canadians. For instance, surging job growth in Ontario has largely bypassed young people aged 15 to 24, a cohort whose unemployment rate languishes at 12.9 percent. These poor prospects seem to be intimately tied to the 2018 minimum wage hike. Quebec's lower minimum wage and lower youth unemployment rate, as well as a recent minimum wage reduction in Alberta that seems to have potentially spurred wage jobs held by young people, suggest that harsh minimum wage hikes are a poor way to improve outcomes for young people.
According to Cross, "this is another example of the failed attempt by the former government to manage better labour market outcomes in Ontario."
Other observations in this quarter's report include some analysis on wage growth trends. While average hourly earnings do appear to have increased by a significant rate, weak consumer spending and increased prices for retail goods point to real wage growth remaining largely unchanged.
Cross also observes that government measures to boost incomes for low income families have in some ways failed to live up to expectations. For instance, while the number of people living in low income did decline after the Canada Child Benefit was introduced by the federal government, the report shows that low incomes actually improved at an increased rate during periods of faster economic growth.
As Cross explains, the upshot of this data is that "the incidence of low income fell more during a period of relatively strong economic growth, without policies such as the CCB explicitly aimed at reducing low incomes."
"This is an example of the beneficial effect of government policy focusing on boosting economic growth rather than redistributing income."
Read the MLI Labour Market Report for Q2, 2019 to find out more.
For more information media are invited to contact:
Brett Byers-Lane
Communications and Digital Media Manager
613-482-8327 x105
brett.byers-lane@macdonaldlaurier.ca
***
Philip Cross is a Munk Senior Fellow with the Macdonald-Laurier Institute and former Statistics Canada Chief Economic Analyst.