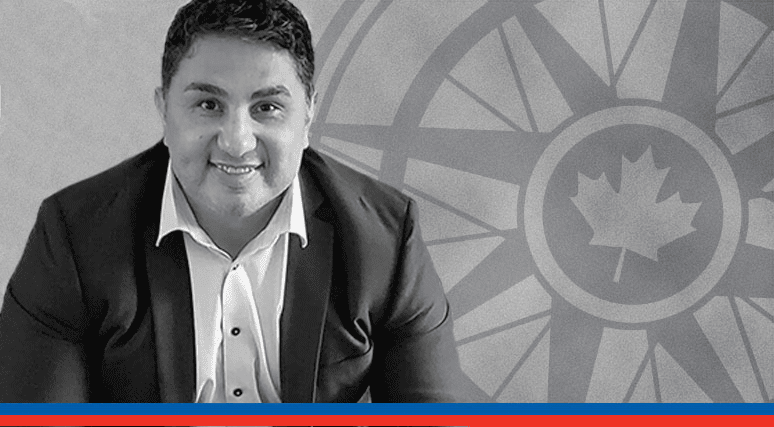 OTTAWA, ON (March 1, 2021): The Macdonald-Laurier Institute is pleased to welcome Chris Sankey as our newest Senior Fellow, covering issues including Indigenous affairs and Indigenous economic reconciliation.
"It is no surprise Chris Sankey is the top choice as an advisor for Canada's public and private sector leaders. His relentless work ethic in business, alongside his experience as an elected First Nations Councillor, makes Chris a formidable thought leader that Canadians need to listen to," says MLI Managing Director Brian Lee Crowley. "We could not be more pleased to welcome Chris to the Institute."
Sankey is President/Chief Executive Officer for Blackfish Enterprises, Chairman of Blackfish Industries, a heavy civil construction company, and Director/VP of BitCrude Energy, a company moving solid energy by rail. Sankey also provides advice, direction, and strategic planning to the energy sector on engagement with Indigenous communities in British Columbia.
Sankey is a member of the Coast Tsimshian community of Lax Kw'Alaams near Prince Rupert, British Columbia. He is a former elected Councillor for the Lax Kw'alaams Band and previously served as Chair to the Economic Development Committee for the Governing Council. He sat on the Board of Directors for Lax Kw' Alaams Business Development Ltd, chaired the Human Resources Committee, was Chair for the Finance and Audit Committee, and sat on two other local community-based business boards.
With years of experience working in Indigenous engagement with Canada's natural resource sector, Sankey implemented the first ever Emergency Response and Marine Safety table in the Coast Tsimshian territory and was part of a team that helped negotiate and facilitate the $36 billion Pacific Northwest LNG agreement. He was one of two negotiators for Lax Kw'Alaams Band that reached the first ever Environmental Monitoring Agreement between the Coast Tsimshian and Provincial and Federal Governments of Canada.
According to MLI Munk Senior Fellow Ken Coates, "you only need to look at Chris's accomplishments to know that he is an influential leader in fostering positive relationships between Indigenous communities, governments, and the natural resource sector. Chris will strengthen MLI's work on Indigenous affairs and we are truly fortunate to have him join the team."
"I have always believed in strengthening communities, one person at a time, to achieve communal prosperity," says Sankey. "In my new role as an MLI Senior Fellow, I look forward to contributing to the Institute's immense body of policy work advancing Indigenous economic independence."
To learn more about Chris Sankey, read his bio here.
***
For more information media are invited to contact:
Brett Byers
Communications and Digital Media Manager
613-482-8327 x105
brett.byers@macdonaldlaurier.ca