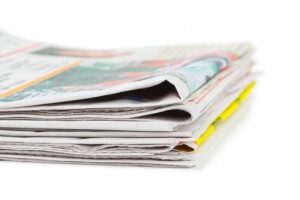 MLI's inaugural justice system report card, the first comprehensive review of how the system performs according to public safety, support for victims, cost and resources, fairness and access, and efficiency, has made a lot of noise in media outlets across the country.
The report was featured in several print and online publications, including: Postmedia papers, CBC News, the Winnipeg Free Press, Radio-Canada online, Nunatsiaq News, and CTV News (Manitoba).
The authors also did several interviews with radio stations, including: CBC Radio One stations across the country (Toronto, Vancouver, Calgary, Ottawa, Quebec City, Winnipeg, Edmonton, New Brunswick, Saskatchewan, Victoria, St. John's, Kelowna, Whitehorse, Yellowknife and Iqaluit), News 1130 (Vancouver), Geoff Currier, CJOB (Winnipeg), News Talk 770 (Calgary) and National Post radio.
The report has already caused a lot of reaction, both at the highest levels of government and in the media. This includes: The Canadian Press, Calgary Herald, 660 News (Winnipeg) and editorials in the Victoria Times-Colonist and the Globe and Mail. 
The report generated significant reaction from political leaders in provincial capitals. The Manitoba government promised a review of its justice system in a response to the MLI report. Alberta Justice Minister Kathleen Ganley acknowledged the need for significant reform to her province's justice system. The government of Prince Edward Island, the province ranked first in the report card, issued a press release discussing its ranking. The Mayor of Iqaluit said the report rang true with her experiences with victim support in Nunavut, while many territorial officials responded to their jurisdictions' poor rankings. The report also generated a reaction from Newfoundland Justice Minister Andrew Parsons, who proposed to convene representatives of the various branches of the province's legal system to discuss reforms.