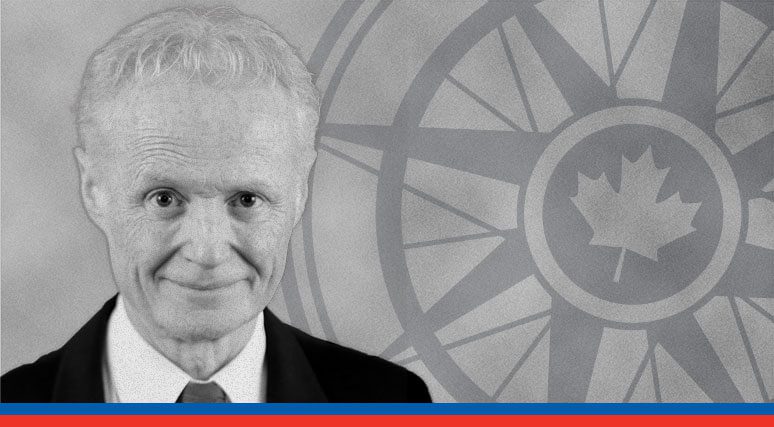 Canada should cut through UN politics and stand up for Taiwan's inclusion at next week's Assembly of the International Civil Aviation Organization in Montreal
By Brian Lee Crowley, Sept. 23, 2016
Nothing could be more emblematic of the growing relationship between Taiwan and mainland China than the fact that there are now 100 direct flights a week connecting the two across the Taiwan Straits, whereas just a few short years ago there were none. And nothing could be more emblematic of the dangers of rapprochement with China than the fact that Beijing is today willing to endanger the safety of its own citizens on those very planes in order to intimidate Taiwan for having elected a moderately nationalist government less compliant to Beijing's wishes.
Boarding a flight is only one part of a very complex international system. Most of us don't think much about the international rules that govern how the world's airports, skies and planes are set. From a small city in a developing country to the most sophisticated global hubs, the rules by which millions of air travellers shall be moved safely every day worldwide are determined in Montreal.
Next week, the International Civil Aviation Organization, a UN agency headquartered in Montreal, will convene its 39th Assembly, a triennial event. Unsurprisingly, like all other UN bodies, it is not immune from being affected by politics that have nothing to do with its mandate.
In 2013, China permitted the Taiwanese to participate in the forum under the name "Chinese Taipei," with the status of a guest. It was an encouraging signal from Beijing to acknowledge the bustling air traffic over Taiwan's skies, and Chinese intentions to support a safe international rules-based commercial system. The move was lauded around the world as a responsible step by the Chinese government.
Yet in the last years, to distract attention from weak economic performance at home, President Xi appears determined to stoke the nationalist sentiment that is never far from the surface in China. His crackdown on Chinese dissidents in the name of anti-corruption efforts, silencing of religious minorities in advance of hosting the G20, subversion of Hong Kong's Basic Law guaranteeing autonomy, and illegal unilateral conquest of the South China Sea are all examples. Now, Beijing appears intent to end Taiwan's legitimate participation in multilateral organizations such as the ICAO.
Because Taiwan's economic performance vastly exceeds its small geography, it is vulnerable on the air safety front. Researchers at McGill's Centre for Research in Air and Space Law, Ram S. Jakhu and Kuan-Wei Chen, released a report this month citing that the island is "linked to 135 cities globally through 301 scheduled passenger and cargo routes, in 2015, its 17 airports processed over 58 million passengers, of which 80% were international, cross-Straits or transit passengers. Taipei's main airport was the world's 11th busiest passenger airport in 2015, and the 15th busiest air freight hub in 2013." Over the last years, the Taiwanese have been among the world's top performers in their compliance to ICAO standards, often leading in Asia.
The exclusion of the Taiwanese from the Assembly next week is a reckless demonstration of how Beijing is only too willing to abandon an established, stable, and rules-based approach to domestic and international policy in favour of intimidating its neighbours for the sake of stoking nationalism for domestic audiences. If Beijing did not consider Taiwanese participation in ICAO three years ago to undermine their cornerstone "one China" policy, it is hard to see why such participation should be any less acceptable today, when the new Taiwanese president publicly committed herself in her inaugural speech to  abide by existing laws and agreements with Beijing. President Tsai went on to say, "Since 1992, over twenty years of interactions and negotiations across the Strait have enabled and accumulated outcomes which both sides must collectively cherish and sustain; and it is based on such existing realities and political foundations that the stable and peaceful development of the cross-Strait relationship must be continuously promoted."
Taiwan runs an important piece of the air traffic control system in Asia. To exclude its participation from these important proceedings imperils global aviation safety, including the safety of Chinese and Canadian air travellers. In a world that is increasingly interconnected, the decision to deny Taiwan access to the standards governing air safety is a victory of intimidation over common sense and a rules-based international order.
The Trudeau government has recently embraced Beijing and sung the praises of multilateralism. Given that the ICAO is the only UN agency headquartered in Canada, then, all the more reason for Ottawa to be at the forefront of defending the integrity of the world's air safety system by insisting that Beijing honour the precedent set in 2013. Taiwan should be a welcome guest in Montreal next week.
Brian Lee Crowley is Managing Director of the Macdonald-Laurier Institute.