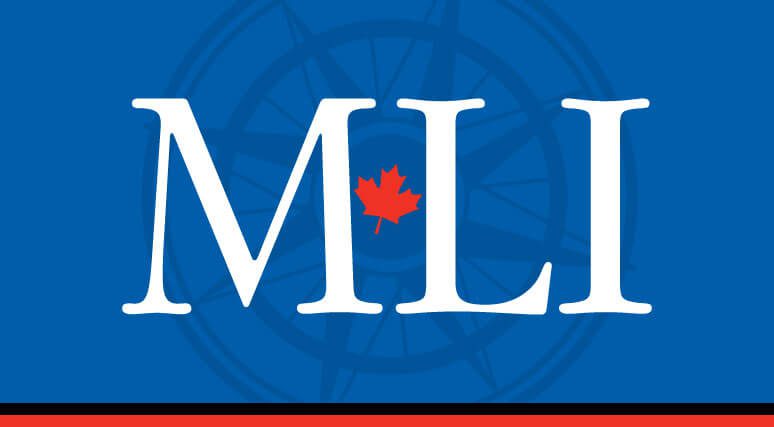 Authors of a new paper recommend collaboration with Indigenous peoples to clarify the standards for Indigenous acceptance of resource projects
OTTAWA, April 28, 2016 – The debate over what the concept of "free, prior and informed consent" means for Canada has reached a fever pitch since the Trudeau government committed itself to implementing the United Nations Declaration on the Rights of Indigenous Peoples. A new paper from the Macdonald-Laurier Institute finds that there is a real opportunity to clarify the terms for Indigenous support for resource projects on traditional lands.
To read the full paper, titled "Understanding FPIC", click here.
But, warn authors Ken Coates and Blaine Favel, there is also the potential for significant disruption of an already improving process based on the current standard of "duty to consult and accommodate" which emerged from Supreme Court of Canada decisions more than a decade ago.
The paper by Coates, an MLI Senior Fellow, and Favel, an influential Plains Cree leader, attempts to get past the assertion and assumption that characterizes the current debate over free, prior and informed consent, and examines the best course for government, Indigenous peoples and industry. It finds that a major effort will be required on all sides to clarify the standard for Indigenous acceptance of resource projects in Canada, and create a new international standard for co-operation.
The United Nations Declaration on the Rights of Indigenous Peoples (UNDRIP) – and the concept of "free, prior and informed consent" which emerges from it – has garnered lots of attention in recent years. Many Aboriginal groups feel it represents a logical extension of their ability to influence major natural resource projects. Some even go so far as to claim it gives them a "veto" over development. Other observers contend that UNDRIP has no legal standing in Canada.
Natural resource companies, meanwhile, worry that free, prior and informed consent will introduce more uncertainty into a system with which they were just getting familiar – and which has helped share the wealth with Aboriginal Canada like never before.
The weight of international legal opinion supports the view that UNDRIP is "aspirational" and does not have legal effect in Canada absent government action to implement its articles, and "free, prior and informed consent" in any event likely would not bestow a veto on development.
"Implementing FPIC can be an opportunity to improve the Canadian model of government, Indigenous, and business engagement or it can impose new obstacles to progress and development", write Coates and Favel.
The Trudeau government has promised to implement UNDRIP in its entirety. Coates and Favel applaud the principles contained in the United Nations declaration. But, they say, simply adopting free, prior and informed consent is the wrong solution for Canada.
Coates makes several recommendations for a "made-in-Canada" implementation plan for free, prior and informed consent that will help to further build the relationship between Aboriginal Canada and the rest of the country:
Ottawa and national Indigenous organizations should seek to develop a common declaration that articulates support for the spirit and intent underpinning the

UN Declaration on the Rights of Indigenous Peoples

as it relates to resource development.

The Government of Canada and the provinces and the territories – working in full cooperation with Indigenous organizations and peoples – have to define the manner in which they will determine when and how the "national interest" intersects the interests of a specific Indigenous community or group with regard to resource development. There will be instances where government will decide that a project must proceed despite some opposition, and all sides need greater clarity on what the standard will be.

The federal government, provinces, territories, and national Indigenous organizations could seek to negotiate a national framework or regional ones that clarify existing case law on Indigenous rights regarding resource development and the role for Indigenous participation.

Canada requires a decision-making and conflict resolution system that is culturally sensitive, timely, and fair. The establishment of a non-judicial arbitration body, staffed by commissioners acceptable to all parties and with a mandate to resolve disputes, would go a long way toward providing a transparent mechanism that respects Indigenous cultures and political processes, and spells out the relative rights and responsibilities of Indigenous peoples, governments, and corporations.

Indigenous communities could contribute to resolving the uncertainty with respect to UNDRIP and in turn FPIC by issuing a declaration that sets out Indigenous requirements and expectations for participation in resource development. Indigenous peoples could, in effect, define what "free, prior, and informed consent" means for them.
***
Ken Coates is a Senior Fellow with the Macdonald-Laurier Institute and Canada Research Chair in Regional Innovation at the Johnson-Shoyama Graduate School of Public Policy at the University of Saskatchewan.
Blaine Favel is Chancellor of the University of Saskatchewan. An influential Plains Cree leader, he is former Grand Chief of the Federation of Saskatchewan Indian Nations and he has served as Canadian Counsellor on International Indigenous Issues.
The Macdonald-Laurier Institute is the only non-partisan, independent national public policy think tank in Ottawa focusing on the full range of issues that fall under the jurisdiction of the federal government.
For more information, please contact Mark Brownlee, communications manager, at 613-482-8327 x105 or email at mark.brownlee@macdonaldlaurier.ca.