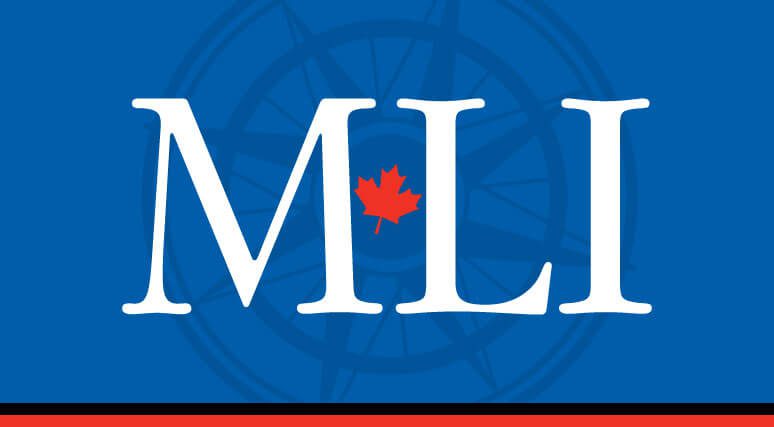 OTTAWA, ON (July 13, 2018): The federal government recently announced it would extend Canada's mission to Latvia for another four years until 2023 and increase its deployment to 540 troops. This was followed by an announcement the very next day that Canada was taking command of a NATO-training mission in Iraq.
The Macdonald-Laurier Institute is delighted to see that the work of our authors and other subject-matter experts made an important contribution to the government's decision to increase its commitments to NATO, which represent an important means to reinforce Alliance solidarity at an increasingly uncertain time for the organization.
MLI Munk Senior Fellow Christian Leuprecht recently co-authored an MLI report – alongside Joel Sokolsky from the Royal Military College of Canada and Jayson Derow from the NATO Association of Canada – on the need for Canada to renew its mission in Latvia.
"Canada should renew its commitment to the enhanced Forward Presence (eFP)," say the authors, "because it is in Canada's strategic interest to do so, and because of the dilemma in which Canada, allies, and fellow NATO members would find themselves were Canada not to renew."
The report garnered significant media attention. It was featured in an in-depth article by Terry Glavin for Maclean's. In addition, Leuprecht spoke to Global News and CBC Radio, Sokolsky commented in a Murray Brewster article for CBC News, and Derow was interviewed by The Canadian Press.
MLI also hosted a successful panel discussion on the importance of European and Baltic security, and the need to demonstrate Canada's continuing commitment to NATO. This event featured the report co-author Joel Sokolsky, former national security advisor Richard Fadden, Elinor Sloan from Carleton University, and the American Foreign Policy Council's Stephen Blank. Both Fadden and Blank later spoke to MLI Munk Senior Fellow for Foreign Policy Shuvaloy Majumdar in our Pod Bless Canada podcast.
Coinciding with this Ottawa panel event, MLI Senior Fellow Alexander Moens reached a high-level European audience when he spoke at a NATO-sponsored conference in Riga, Latvia.
With the NATO summit this week, MLI experts have also appeared to offer their views on Canada's military mission in Latvia. Senior Fellow Marcus Kolga spoke to CBC News on this mission and wrote an op-ed in the Toronto Star outlining what Canada could do to strengthen the transatlantic link. And MLI research associate Jeffrey Collins, author of a new MLI report on ballistic missile defence (BMD), talked to Danielle Smith on Global News Radio about Canada's role in NATO and BMD.
Moving forward, MLI will continue to release additional papers, host more events, and frame the national conversation around defence issues.
For more information, please contact:
Brett Byers-Lane
Communications and Digital Media Manager
613-482-8327 x105
brett.byers-lane@macdonaldlaurier.ca