Former Canadian naval leader Eric Lerhe charts new course to defend Canada's interest in the region
OTTAWA, ON (December 9, 2021): Canada recently celebrated the safe return of Michael Kovrig and Michael Spavor, but the painful lessons of their arbitrary detention should not be forgotten. While the ordeal of China's hostage diplomacy may be over, Canada is facing a range of possible hotspots across the Pacific that emphasize the need for a robust strategy and coordinated action.
In a new paper by Munk Senior Fellow Eric Lerhe titled "Canada's approach to Pacific Security: In the absence of a plan, a modest proposal," the author notes that, despite public proclamations of being a Pacific nation, the Canadian government has committed few resources to Pacific security. As a result, access to important Indo-Pacific security groups like AUKUS (between Australia, the UK, and the US) and the Quad (involving Australia, India, Japan, and the US) remain limited, to the detriment of Canada's future in the region.
Historically, Canadian leaders have shown little interest in the Pacific despite persistent hotspots. Only after diplomatic, political, and public pressure have leaders abandoned their inert position, but delays have led to deployments plagued by inadequate planning and high costs.
Today, there is plenty of tension in the Indo-Pacific region in places like North Korea, the Himalayas, Hong Kong, the Senkaku Islands, the South China Sea, and Taiwan. Yet it seems as if history is likely to repeat itself as Canada remains unprepared to face these potential challenges. Lerhe finds that military assets devoted to the region are meagre; for instance, the lack of a dedicated supply ship remains a glaring shortfall for the Royal Canadian Navy. This is symptomatic of a broader issue: Canada lacks a standalone strategy for the region.
"Odds are strong that Canada will yet again be forced into a rushed engagement in the Pacific with all the attendant problems of last-minute tasking changes and inadequate training and equipment," writes Lerhe.
Moreover, on the diplomatic front, Ottawa appears to have little interest in confronting an increasingly assertive China. As Lerhe notes, a policy reorientation towards the Indo-Pacific is long overdue, but more importantly, Canada's overall policy regarding China needs significant revision.
Taking stock of these myriad issues, Lerhe offers a modest proposal to help strengthen Canada's approach to Pacific security. This proposal includes the following recommendations:
Respond to China's increasing aggression by identifying our capacity and our potential shortfalls in a Pacific crisis and quietly prepare for US-led coalition efforts;
Adopt legislation similar to Australia's Foreign Influence Transparency Scheme, which would require citizens who act on behalf of foreign countries to register and identify that relationship;
Enhance relations with Japan – a critical ally;
Increase engagement through military exercises with the Quadrilateral Security Dialogue, an informal arrangement between the US, Australia, Japan, and India;
Assist the US effort to build a real-time understanding of air and maritime activities for the South China Sea;
Push for Taiwan's inclusion in the Comprehensive and Progressive Agreement for Trans-Pacific Partnership (CPTPP), and seek opportunities to expand security links with the island-nation; and
Permanently assign a frigate to critical Pacific tasks and fund this deployment.
The paper concludes with an overview of Canada's defence posture in the Indo-Pacific. As it suggests, Canada needs to develop a new defence policy – one that prioritizes units that can engage targets across land, sea, and air, and are not reliant on other services for self-defence. Specific priorities should include improved lift, connectivity, and greater missile capability for the army and the air force.
According to Lerhe, "Canada has historically committed little to Pacific security and does not have a reputation for being a significant ally there. If Canada wants support, now is a good time to start demonstrating its commitment to the region."
To read the full paper, click on the button below.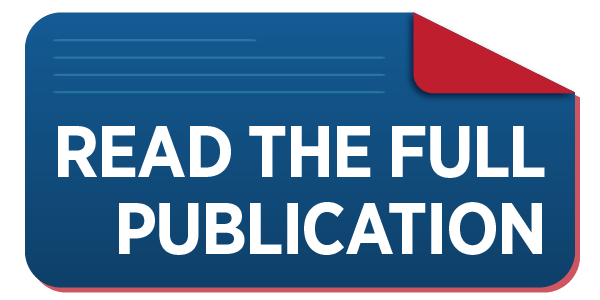 ***
Eric Lerhe is a Munk Senior Fellow at the Macdonald-Laurier Institute. He formerly served as a Commodore in the Royal Canadian Navy as well as the Commander of the Canadian Fleet Pacific. He was awarded his PhD in 2012 and his dissertation on the sovereignty implications of Canada-US interoperability was published by Dalhousie University's Centre for Foreign Policy Studies.
For more information, media are invited to contact:
Ai-Men Lau
Communications Officer
613-482-8327 x 111
ai-men.lau@macdonaldlaurier.ca