Idle No More was "one of the most transformative events in Canadian political history", Macdonald-Laurier Institute Ken Coates told the Saskatoon StarPhoenix in an interview about his latest book.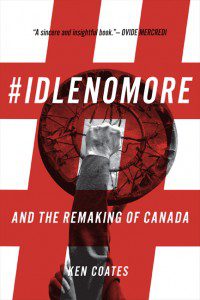 Coates is the author of #IdleNoMore and the Remaking of Canada. The book examines the lasting legacy of the protests that in 2013 drew greater attention to the issues facing Aboriginal Canadians.
Many Canadians still misunderstand the significance of Idle No More, Coates. The movement sparked a feeling among Aboriginal Canadians that will be felt across Canada in the years to come.
The Macdonald-Laurier Institute recently released an excerpt from the book as a commentary.
To read the full interview, click here.