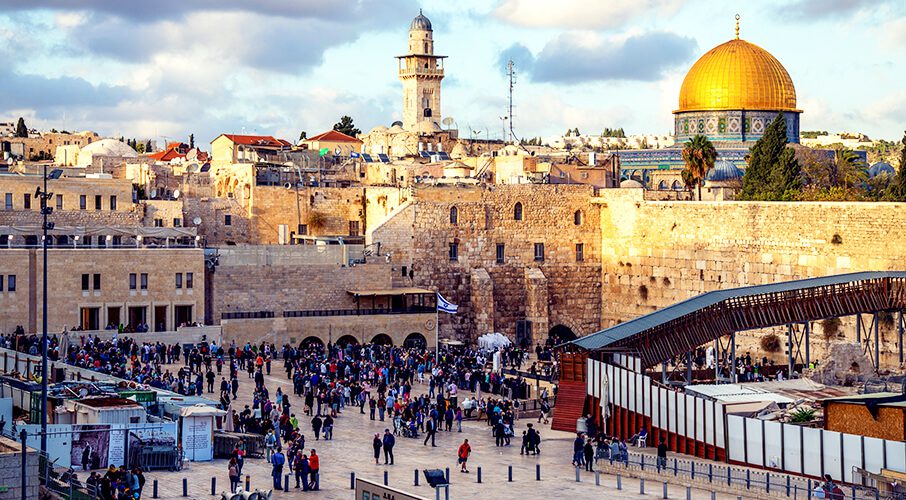 Ambassador Stadelbauer enters her post at a historic juncture in the Middle East and with an opportunity to maximize Canadian diplomatic, economic, and strategic interests and expand Canadian influence in Israel, the Arab world, and beyond, writes Becca Wertman.
By Becca Wertman, April 13, 2021
After a year of vacancy, Canada has finally appointed its newest ambassador to Israel – career diplomat Lisa Stadelbauer, whose first posting abroad was in Tel Aviv in 1992. A lot has changed in the nearly 30 years since her last engagement in Israel and with it comes significant opportunities. Here are five recommendations for the new ambassador:
Engage in the Abraham Accords
As a country with a normatively driven foreign policy (that is to say, a foreign policy guided by our values and commitment to universal rights), Ambassador Stadelbauer should prioritize Canada's involvement in the Abraham Accords. Canadian diplomacy can play a leading role in encouraging other players in the Middle East to access the potential of the Abraham Accords as a foundation for new Arab-Israeli cooperation.
Canadian Ambassador to the United Arab Emirates Marcy Grossman has already invited Stadelbauer to participate, tweeting "look forward to working with you in this new and exciting role. #AbrahamAccords." There is also a possible economic dividend alongside the diplomatic one. Ambassador Stadelbauer should hardwire opportunities for Canadian businesses to help animate these Accords, such as supporting regional infrastructure, energy and its technologies, investment and finance, education, and beyond.
Learn from Israel's COVID-19 Vaccination Campaign
Ambassador Stadelbauer's arrival comes at a strategic time for Canada, given the country's own lagging vaccination efforts against COVID-19. The new ambassador could work with Israeli officials to understand what practical lessons Canada can learn from Israel's vaccination policy. For example, given vaccine scarcity, we should consider Israel's policy of not wasting any vaccine doses by distributing extra doses at the end of the day on a first-come-first-serve basis.
Additionally, the ambassador could learn from Israel's "Green Passport" program, which provides all citizens with a pass enabling those vaccinated to attend concerts, enter shopping malls, or dine in restaurants. The program has served to incentivize the mass population to get vaccinated to return to "life as normal."
Stop Funding Organizations that Violate Canadian Policy
Ambassador Stadelbauer should review Canadian domestic and foreign policy guidelines and ensure that Canadian aid to the region is in line with such values. As detailed by the Jerusalem-based NGO Monitor, Canada provides millions of taxpayer funds to organizations that violate such policy, including groups that promote antisemitism, BDS (boycott, divestment, and sanction) campaigns, and groups with ties to Canadian-designated terrorist organizations. The ambassador should assist Ottawa in understanding the realities of these entities, audit how such discrepancies even occurred, and ensure that new protections are introduced into grants to prevent the abuse of Canadian taxpayer funds.
Address Iran's Threat to Global Peace and Security
The Iranian regime remains the principal regional threat – one that is an affront to Canadian values and also directly implicated in the deaths of 57 Canadian citizens, killed when missiles took down Ukraine International Airlines Flight 752 in the skies over Tehran. Iranian proxies across the region continue to launch missile attacks, wage proxy wars resulting in famine and genocide, and develop a sectarian bloc underpinned by extremist ideologies.
Canada and Israel could work together to confront these challenges, as well as Iran's nuclear weapons aspirations and its mass violations of fundamental human rights. Canada can also work with Israel in providing critical support to the Iranian people, who strive for democracy and freedom from their oppressive regime.
Enhance Understanding on Issues of Strategic Bilateral Importance
Given Canada's support for the International Holocaust Remembrance Alliance's (IHRA) working definition of antisemitism and universal human rights, Ambassador Stadelbauer is in a unique position to enhance Ottawa's understanding on the need to reform its voting patterns at the UN and engage with other international institutions. In 2019, Canada altered its longstanding bipartisan tradition, voting for a resolution that singled out Israel.
Additionally, as a member of the International Criminal Court (ICC), Canada should deploy every tool it has against the ICC's specious investigation of the "Situation in Palestine," as it undermines the founding intentions of the Court as one of last resort in a jurisdiction to which the Court does not belong. Indeed, Israel's domestic courts are fully capable of trying alleged crimes, satisfying complementarity.
Ambassador Stadelbauer enters her post at a historic juncture in the Middle East and with an opportunity to maximize Canadian diplomatic, economic, and strategic interests and expand Canadian influence in Israel, the Arab world, and beyond. As the past year of blossoming regional peace has shown, and as stated by the founder of modern political Zionism Theodor Herzl, "if you will it, it is no dream."
Becca Wertman was born and raised in Vancouver and lives in Jerusalem. She worked as political aide to Member of Knesset Michal Cotler-Wunsh and prior to that as Managing Editor and Canada Liaison at NGO Monitor.