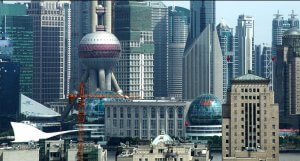 OTTAWA, ON (April 30, 2018): For the latest edition of the Macdonald-Laurier Institute's Straight Talk Q & As, MLI spoke with Dr. Mohan Malik, professor at the Daniel K. Inouye Asia-Pacific Center for Security Studies in Honolulu. This Straight Talk is based on Malik's recent podcast with MLI's Pod Bless Canada.
China has devoted considerable resources to expand and project all elements of its national power. And, as Dr. Malik explains, this "new era" of Chinese power has many troubling characteristics. Click here to read.
MLI and Mohan Malik discuss:
President Xi Jinping's growing authoritarianism
The Doklam stand-off between China and India
China's Belt and Road Initiative and its ambitions in the Indian Ocean
How the international community should respond to China
"Over the last few years, the Chinese have been saying that the China model is far better than any other political model," says Malik. "So now China is openly exporting its form of governments to other countries. How do we counter that? This is the key challenge for western democracies." To read the full Straight Talk Q & A, click here.
For more information media are invited to contact:
David Watson
Managing Editor and Director of Communications
613.482.8237 x103
david.watson@macdonaldlaurier.ca
(Image Source: Avel-Breizh/Flickr Commons)