Christian Leuprecht bolsters MLI's thought leadership on anti-terrorism, national security and international affairs
OTTAWA, March 30, 2015 – The Macdonald-Laurier Institute is delighted to announce that it has added Christian Leuprecht, an expert on anti-terrorism, international affairs and national security, to its growing roster of Senior Fellows.
Leuprecht, Associate Dean and associate professor of Political Science at the Royal Military College of Canada and cross-appointed to Queen's University, has distinguished himself with a stellar track record of highly original research and timely media commentary on a wide range of issues.
In 2014, Leuprecht made a big splash with the release of a paper for MLI on the skyrocketing cost of policing in Canada. The study earned him coverage in newspapers and other media outlets across the country, including the Globe and Mail, TVO's The Agenda, CBC, Postmedia and the Toronto Star and this month in a column by the Globe and Mail's Marcus Gee.
Recently he led the debate on Bill C-51, the federal government's newly-unveiled anti-terrorism legislation. He appeared on CBC, Global and CTV News Channel. He also authored op-eds for the Globe on the subject and gave testimony to the House of Commons' Standing Committee on Public Safety and National Security.
Leuprecht is also well-known for his work linking contraband tobacco and national security issues. He headlined two anti-contraband tobacco events, held in Ottawa and Toronto this year, organized by MLI and Dawson Strategic.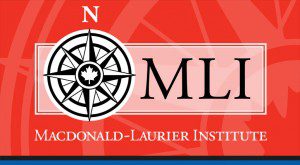 "We're thrilled to add Christian to our growing ranks of Senior Fellows", said Brian Lee Crowley, Managing Director of the Macdonald-Laurier Institute. "His timely media commentary and original policy contributions will significantly bolster our thought leadership in the important fields of anti-terrorism, international affairs, defence and national security".
Leuprecht is the co-author of the April 2013 paper "Organized Crime Beyond The Border", a part of MLI's National Security for Canada series. MLI has also released papers on protecting Canada's infrastructure and preventing radicalization in Canadian prisons.
Leuprecht is also the co-author of "What Do Muslim Canadians Want?", a study of the values and opinions of Muslim Canadians that was released in 2011.
***
The Macdonald-Laurier Institute is the only non-partisan, independent national public policy think tank in Ottawa focusing on the full range of issues that fall under the jurisdiction of the federal government. Join us in 2015 as we celebrate our 5th anniversary.
For more information, please contact Mark Brownlee, communications manager, at 613-482-8327 x105 or email at mark.brownlee@macdonaldlaurier.ca.