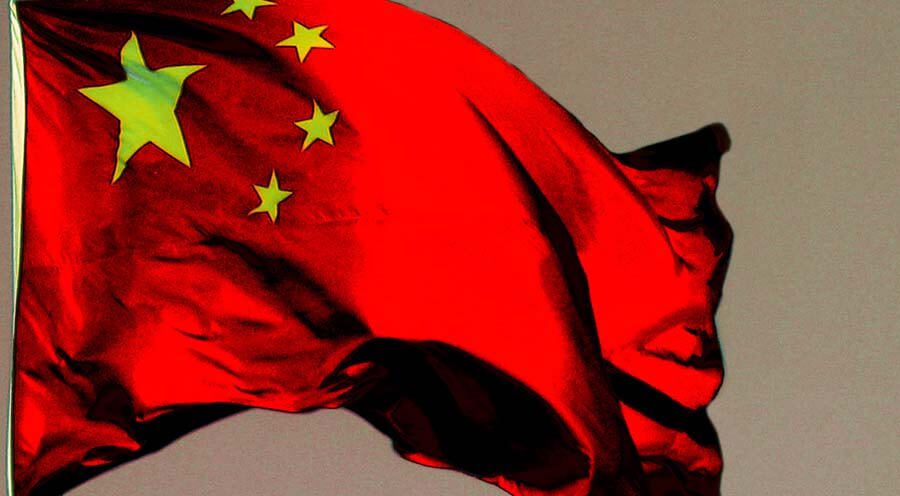 An escalation of incidents since the COVID-19 outbreak demonstrates that China will do anything to advance its strategic interests. In response, Canada must move to strengthen ties with democracies in the Indo-Pacific, writes Scott Simon.
By Scott Simon, March 26, 2020 
In his novel The Plague, Albert Camus wrote, "There have been as many plagues as wars in history; yet plagues and wars always take people equally by surprise." This should remain a warning for the world; and not just because of the COVID-19 virus that originated in China last December.
Considering the severity and scale of the pandemic in China alone, it would be logical for China's military to at least restrain from provocative actions beyond its borders. However, since January 23, the day when Wuhan was locked down for virus control and as other cities were shut down, China has in fact done just the opposite. As in previous years, Chinese actions are aimed at Taiwan, Japan, and the United States.
Tensions Around Taiwan's Off-shore Islands
In March alone, China escalated tensions with Taiwan by twice using supposedly civilian boats to provoke Taiwanese Coast Guard Administration (CGA) vessels. On March 1, three Taiwanese coast guard cutters were swarmed by Chinese fishing boats near Little Kinmen, and had to drive them out of Taiwanese waters by firing non-lethal pellets. On March 16, more than 10 Chinese speedboats attacked the 9th Kinmen Offshore Flotilla, and began throwing rocks and empty bottles at personnel. One of the Chinese vessels rammed the brand-new Taiwanese CP-1022 patrol boat, causing damage to its hull and two outboard motors. Again, the Taiwanese patrol had to fire non-lethal ordinance to repel the attacks. In both cases, they were on routine patrols removing illegal fishing nets in Taiwanese-controlled waters.
These incidents happened near Taiwan's off-shore islands just off the coast of China's Fujian Province. These small island groups, known as Matsu, Wuciou, and Kinmen, are on the west side of the median line in the centre of the Taiwan Strait; and are inhabited by 153,000 people. As the only Taiwan-controlled territories closely intertwined with the Chinese mainland, they are the country's most vulnerable assets, but also the most important to keeping Taiwan secure. Any Chinese aggression toward these islands should be viewed by the international community as a serious escalation of tensions.
Airspace Aggression
More provocative yet are air force activities closer to Taiwan's main island. Out of mutual respect, both sides usually avoid coming too close to the median line in the middle of the Taiwan Strait that separates the two air defence identification zones (ADIZ). Taiwan's Ministry of National Defense reports that Chinese warplanes approached Taiwan's airspace at least four times since February 1. This happened three times in February, when China also conducted two days of drills on their side of the median line, and most recently on March 16. One bomber crossed the median line in the Taiwan Strait before being expelled. On February 10, a Chinese warplane did a radar lock-in on a Taiwanese aircraft, usually seen as a precursor to attack. China has increased military flights that circle the island of Taiwan.
On March 16, J-11 jet fighters and KJ-500 early warning aircraft flew over waters near southwestern Taiwan. In a question session, Minister of Defence Yan Da-fa explained that this is the first time Chinese warplanes have approached Taiwan's airspace at night. In all these cases, Taiwan scrambled F-16 jets to monitor the Chinese jets and confirmed that they did not enter Taiwanese air space. Following these incidents, the United States also sailed warships and flew military planes over the Taiwan Strait, demonstrating its will to protect Taiwan.
Taiwanese leaders have taken China's actions very seriously. After the March 16 incident, Taiwanese legislator Wang Ting-yu noted that the escalation of incidents since the COVID-19 outbreak could indicate that China is preparing to use external conflicts to whip up nationalist sentiment and draw attention away from domestic troubles. Taiwan's Premier Su Tseng-chang reiterated that Taiwan is prepared to protect itself. Taiwan's most effective preparation is the so-called Tengu Plan, ramping up airbases during the period from April to September when weather conditions in the Taiwan Straits are favourable for Chinese military action.  The most likely action, said Wang, would be a controllable conflict in the off-shore islands or in the South China Sea.
Grey Zone Incursions into Japan's Waters
China has also not reduced pressure on Japan. On March 22, Japan's Sankei News raised concern about the Chinese Coast Guard sending patrol boats near the Japanese Senkaku Islands for the 17th consecutive day.* These incursions happened in the waters around the uninhabited Senkaku Islands in the East China Sea, which were returned to Japan by the United States in the 1971 Okinawa Reversion Agreement.
In a "grey zone" strategy, China intentionally sends Coast Guard ships, which are considered to be non-military, rather than warships through these waters, as this allows them to penetrate Japanese territory without provoking escalation from the Self-Defense Forces. These coast guard ships are then mixed in with what ostensibly look like fishing vessels and other commercial ships; however, these are part of China's paramilitary maritime militia under the purview of its armed forces. The goal is to normalize the presence of Chinese ships in those waters. Japan has responded by strengthening island defences in Okinawa and its other remote islands; as well as by raising international awareness of the Senkaku in diplomatic initiatives with the US and other partners.
In addition, Japan's Ministry of Defense on March 19 raised concern about the passage on the previous day of a Chinese Luyang III-class guided missile destroyer, two frigates, and a replenishment ship passing 80 kilometres off of Miyako in Okinawa Prefecture headed toward the South China Sea. China frequently violates protocol by passaging through the Miyako Strait, which is located entirely within Okinawa Prefecture, without first seeking Japanese permission.
Extension into the Pacific
The greatest change is that China seems increasingly poised to directly challenge the United States. On February 17, a PRC navy destroyer used laser against a US Navy P-A Poseidon maritime patrol aircraft flying in international waters some 380 miles west of the US territory of Guam. Such action, which could potentially cause injury to aircrew or damage aircraft systems, violates the 2014 Code for Unplanned Encounters at Sea and a Memorandum of Understanding between China and the US regarding rules of behaviour for air and maritime encounters. On March 3, US Secretary of Defense Mark T. Esper raised concern about this incident with Chinese Minister of National Defense General Wei Fenghe.
Staying Prepared
The Chinese military has clearly not gone on lockdown during the COVID-19 pandemic. At a time when most countries are pre-occupied with securing a source of face masks, protective medical clothing, and ventilators, China even made the unusual choice of announcing in the Global Times a purchase of 1.4 million units of body armour, saying it is preparation for a war against Taiwan and the US.
The social and economic disruption caused by the COVID-19 virus emanating from China should be a wake-up call to the danger that China poses to the world. The decision of Minnesota-based 3M to produce surgical masks in China now seems foolish, as China requisitioned the masks for their own needs, and the US needed to evoke the Defense Production Act to ramp up domestic production. Chinese actions, which include accusing the US military of having created the virus, demonstrate that continuing vigilance toward China is warranted.
Security scholars in Canada's closest allied countries have begun raising the alarm, arguing that the democratic countries must openly signal their support of Taiwan. Brendan Taylor at Australia's Lowy Institute argued in a February 25 policy brief that Australia should, in a low-key fashion, both advocate for more robust cross-strait crisis management and collaborate with other like-minded nations on risk reduction. Ian Easton, research fellow at the Project 2049 Institute, went further and advocated putting a small number of American troops on Taiwan as a preventive measure.
Once Canada begins dealing with the economic fall-out of the pandemic, difficult choices will have to be made about government priorities. In order to stave off yet another major disruption out of China, we should even increase resources to Global Affairs, including continued relations with China. Yet, the experience of the past years, including Chinese hostage diplomacy, proves the limits of strategies of engagement.
Instead of encouraging Canadian investment and private sector involvement in a China that increasingly acts like a rogue state, we should prioritize ties with neighbouring democratic countries like Japan, South Korea, Taiwan, and the Philippines. As we rebuild global supply chains after the epidemic, we should include Taiwan as a reliable partner in the CPTPP. This is the time to strengthen our relationship with Taiwan, just as Japan, the US and the EU are doing. In order that war does not take us by surprise, we must also dedicate more resources to our navy, while enhancing interoperability with our allies, including Taiwan, to insure a Free and Open Indo-Pacific.
Camus was right. Wars and plagues have a lot in common. The best option is to avoid them entirely; but we can never afford to be unprepared.
Scott Simon, Ph.D., is Professor in the School of Sociological and Anthropological Studies at the University of Ottawa and Co-holder of the uOttawa Research Chair in Taiwan Studies. He has done research on Taiwan since 1996, including an accumulated 10 years of residence in the country, and published three books about Taiwan. He was doing research in Guam when the pandemic hit and took refuge in Taiwan, where at the time of writing he was under preventative in-home quarantine.
*This sentence has been amended.