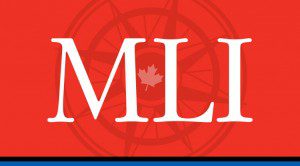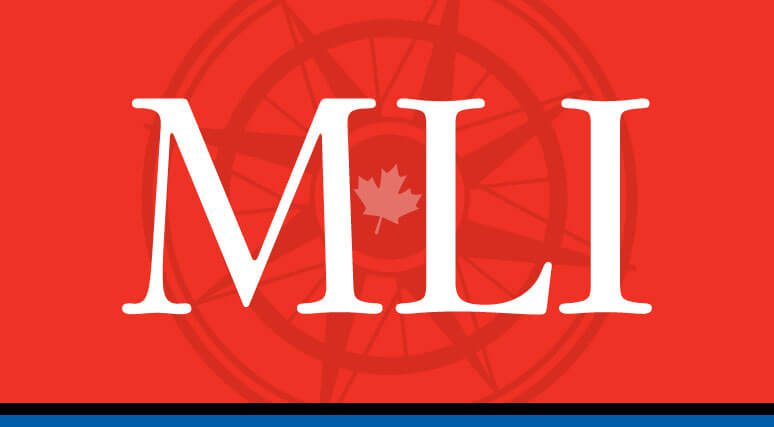 The government needs to be willing to enforce supervision conditions on child predators like Randall Hopley, writes Scott Newark.
By Scott Newark, December 13, 2018
Canadians were understandably shocked when the Vancouver Police announced that notorious child abductor, sex offender, and career criminal Randall Hopley was being released from custody and would be residing at an unnamed community facility in Vancouver. The notification described Hopley as posing "a risk of significant harm to the safety of young boys."
Hopley gained notoriety in September 2011 when he abducted Kienan Hebert, a three-year-old boy, from his home in rural BC and held him for four days amidst public pleas from his parents that grew into a national outcry for the boy's safe return. When that finally happened and Hopley was confirmed as the child abductor, there was both relief that the child was returned safely and public outrage when Hopley's criminal history was revealed after his arrest two days later.
Hopley is a career criminal whose crimes include sexual abuse of children as well as multiple break and enters with links to potential abduction and abuse of children. He was convicted in 1985 of sexually assaulting a five-year-old boy and was sentenced to two years in prison with three years of probation thereafter. He also has a documented history of child abuse while he was in foster care and multiple psychiatric reports describe as being unremorseful, pedophilic, refusing to take treatment, and a high risk to reoffend.
In 2008, Hopley had been allowed to enter a plea bargain in BC where he was convicted of break and enter but attempted child abduction charges were inexplicably withdrawn. The sentencing judge specifically referenced the child abduction motive for the break and enter : "This matter is not, in any way, similar to a break and enter and theft, a property offence. It is an offence against a young child, a child that is entitled to be protected in his home." Hopley had told the court he wanted to take the boy from his foster parents and return him to his biological parents. The judge sentenced Hopley to 18 months in jail and three years probation.
Hopley served his entire custodial sentence, which is rare and occurs only in perceived high reoffending risk cases. That probation order was still in effect in 2010 when he was charged in Alberta with break and enter and possession of stolen property offences; this was clearly related to him setting up what appeared to be a place where children could be lured to and held against their will. Despite his past record and being on probation for a related offence, he was granted bail.
It remains unclear as to whether the Crown was aware of him being on probation or opposed bail. Hopley's probation was also not revoked and he was never charged with breaching probation, which strongly suggests a systemic dysfunction in information sharing.
While still on probation, and now bail, Hopley was also charged with assault in BC. Once again, there was no revocation or charges relating to the existing probation and bail orders he had breached.
When these gross systemic errors were revealed after his arrest for the abduction of Kienan Hebert in 2011, there were multiple calls, including from the Macdonald-Laurier Institute, for a systemic analysis to be undertaken and made public about how such a repeat offender was free from custody and able to commit this latest horrific crime. Unfortunately, that review and public explanation were never done.
In 2012, Hopley pleaded guilty to break and enter and child abduction relating to Kienan Hebert and break and enter and possession of stolen property relating to the Alberta offences. Following his guilty pleas, the Crown sought the special sentence of having him declared a dangerous offender, which allows for indefinite imprisonment (parole eligibility at seven years) or the lesser designation of a 'long term' offender that allows for a specific sentence followed by up to ten years of community supervision.
In a detailed ruling in late November 2013, BC Superior Court Justice Holmes concluded that while Hopley met the legal criteria to be considered a dangerous offender, in her opinion he did not show the necessary "pattern of repetitive behaviour"  and a "failure to restrain his behaviour, and a likelihood of causing death, injury, or severe psychological damage to others through failure to restrain his behaviour in the future," as required by s. 753 of the Criminal Code.
Justice Holmes acknowledged Hopley's criminal past, including crimes involving and related to child abduction but ultimately concluded,
 The dangerous offender provisions…must be applied with restraint. The standard of proof is high….I cannot conclude beyond a reasonable doubt that the offence of taking Kienan is part of a pattern of repetitive behaviour with the necessary characteristics…. I do not make a dangerous offender finding. [Para 85] R. v. Hopley (2013) BCSC 2427
Instead, Justice Holmes declared Hopley a 'long term' offender and gave him a theoretical six-year sentence for the Hiebert abduction and a one-year consecutive sentence for the Alberta offences. I say theoretical because Justice Holmes invoked her discretion under s. 719(3) of the Criminal Code and gave Hopley 'credit' of twenty-six months for the time he was in custody awaiting the resolution of his case. This meant the actual sentence was four years and ten months. That explains why he is being released now and not in 2020. It is important to stress that the section in question creates a discretion and not an obligation to award pre-trial custody credit sentencing. 
Given that our current law (s. 515) specifically authorizes denial of bail based on a person's previous criminal history, why should a career criminal like Hopley be given any pre-trial custody credit?
Hopley was on probation for a related offence and on bail for another related offence when he committed these new crimes. His 'earned' bail denial and credit for that time ignores reality and undermines public confidence in our criminal justice system.
Ironically, Hopley's taxpayer-funded lawyer actually went to the BC Court of Appeal to increase the pre-trial custody credit Hopley was given but that absurd request was appropriately dismissed. It does not appear that the Crown appealed the sentence imposed by Justice Holmes which, given the case circumstances and the long-term supervision, is not surprising.
What is noteworthy is that Justice Holmes' conclusion of Hopley's non-dangerousness was actually rejected by Correctional Services of Canada (CSC) officials and the Parole Board of Canada. Hopley was not released on parole and was actually detained for his full sentence pursuant to the rarely used s. 129 of the Corrections and Conditional Release Act.
Both CSC and the Parole Board agreed that, if released, Hopley was likely to commit an offence that would cause death or serious harm to another person or would commit a sexual offence involving a child. This meant that he was required to serve his entire sentence. Clearly CSC (probably not the Terry Lynn McClintic case management folks) and the Parole Board viewed the evidence differently than Justice Holmes did – which is a good thing.
The conditions imposed on Hopley include residing in a CSC community residential facility, following an 8pm-6am curfew, not associating with persons under sixteen and "Not to be in, near, or around places where children under the age of 16 are likely to congregate, such as elementary and secondary schools, parks, swimming pools and recreational centres, …unless accompanied by an adult previously approved in writing by his parole supervisor."
These restrictions are intended to protect the public and reduce the opportunity for Hopley to commit more crimes. They are entirely appropriate, and it should also be noted that breaching the conditions of the supervision order is itself a criminal offence, with a penalty of up to ten years imprisonment. I testified before Committee on the Bill that created these measures back in the 1990s and I referred to this consequence as "life on the installment plan". If Hopley breaches his conditions he should be prosecuted and punished to the full extent of the law. We don't need to wait for another victim before action can be taken.
While these targeted conditions are welcome, it is strange that CSC has chosen not to use its specific authority under s. 57.1 of the Corrections and Conditional Release Act to require the offender to be subject to electronic monitoring to ensure the imposed conditions are followed. (Full disclosure: I'm aware of the capabilities of electronic monitoring as a result of my assisting a Canadian company that supplies the technology.)
Modern GPS supported technology allows for the creation of pre-determined 'no go' zones that will proactively detect violation of conditions as well as allow real time audio alerts and communications which is infinitely preferable to responding after the fact when an offence may have been committed. In short, it's better to be proactive today rather than reactive tomorrow.
Public Safety Minister Ralph Goodale recently asked pointed questions of CSC officials relating to the Terry Lynn McClintic case, which resulted in revelations of systemic deficiencies and directions from the Minister for specific reforms. The Minister should consider taking the same approach in the Hopley case to assess whether CSC has a properly functioning capability for the targeted deployment of electronic monitoring of offenders so as to provide the public safety enhancements that are intended.
The systemic failures that allowed Randall Hopley to be free and able to abduct Kienan Hebert in 2011 were exposed following his arrest. They remain relevant today because they are an integral part of our ongoing justice system. In the latest actions, Canadians have seen the discretionary parts of the justice system being applied from the decision not to declare him a dangerous offender, to giving him pre-trial custody credit, to keeping him for his full sentence to releasing him under strict conditions, albeit without using an available and authorized monitoring tool.
While it is possible to disagree with how the systemic discretion has been exercised following his latest conviction, the good news is that thanks to legislative reforms, derived from past preventable crimes, he is now under a supervision order that, if properly enforced, will significantly reduce his opportunity to reoffend. Hopefully, we'll never hear his name again.
Scott Newark is a former Alberta Crown Prosecutor who has also served as Executive Officer of the Canadian Police Association, Vice Chair of the Ontario Office for Victims of Crime, Director of Operations for Investigative Project on Terrorism and as a Security Policy Advisor to the governments of Ontario and Canada. He is currently an Adjunct Professor in the TRSS Program in the School of Criminology at Simon Fraser University.