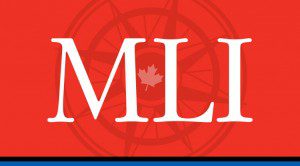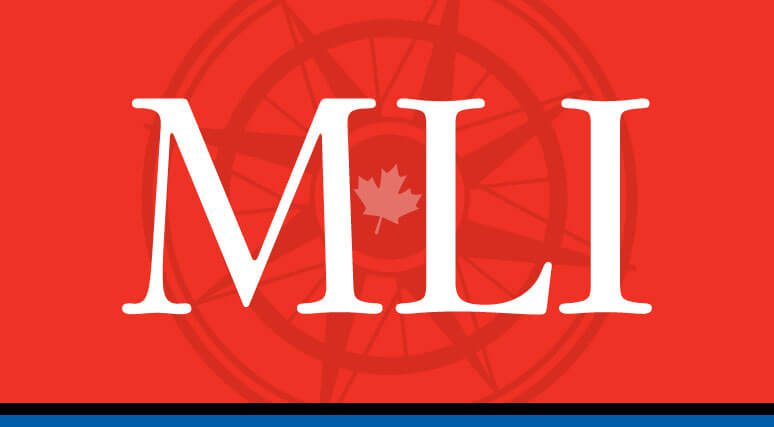 A significant contrast can be found in how Canadians and Americans perceive NAFTA's future, with Ottawa being pessimistic in its outlook and Washington having guarded optimism. Christopher Sands discusses the reasons for this difference.
By Christopher Sands, Jan. 26, 2018
The renegotiation of the North American Free Trade Agreement (NAFTA) returned to Canada for Round Six in Montreal on January 21-29. It is striking that most Canadians I talk to are pessimistic to the point of fatalism concerning these talks, most under the impression that US President Donald Trump is determined to withdraw the United States from NAFTA and that these talks are designed to fail.
Meanwhile in Washington, DC the outlook is far better. The prospect for an updated agreement that keeps North America competitive while satisfying the concerns of those who felt that the original NAFTA forced some workers and communities to bear a disproportionate share of NAFTA's impact.
What accounts for the contrast in perspective? Three things stand out as having shifted opinion since Round Four of the NAFTA renegotiations in Washington, DC. First, the characterization of certain US positions as "poison pills" by Canadian officials. Second, the puzzled and unenthusiastic response in the United States to the Trudeau government's "progressive trade agenda." And third, the angry reaction to the Trudeau government's broad indictment of US trade remedy legislation in a case filed before the World Trade Organization.
Canadian negotiators characterize five US negotiating positions as poison pills: (1) an 85 percent rule of origin for automotive products; (2) replacement of NAFTA Chapter 19 arbitration of disputes with litigation over government actions in domestic courts; (3) an end to Canadian dairy supply management, a demand carried over from the Trans-Pacific Partnership (TPP) negotiation; (4) domestic set-asides for government procurement, particularly infrastructure; and (5) a sunset clause terminating the agreement after five years unless all three NAFTA countries agree to continue it.
To Washington, these are opening bids designed to signal a direction on issues rather than dictate terms of a final settlement.
Accepting all five of these demands would be politically impossible for Ottawa, which views them as poisonous to NAFTA's future. But to Washington, these are opening bids designed to signal a direction on issues rather than dictate terms of a final settlement.
The rule of origin proposal is complex, particularly for the auto sector. The 85 percent threshold is high, but as Unifor's Jerry Dias and Mexican economy minister Idefonso Guajardo have said publicly, a higher figure than the current 62.5 percent rule of origin for the auto sector is not out of the question.
Replacing arbitration of disputes with domestic courts would be a departure, but the proposal could spark needed reforms to the process, panelist quality and timeliness of arbitration under NAFTA. U.S. proposals to end Canadian dairy protectionism and to allow some degree of "buy American" set-asides are not new positions for the United States.
The NAFTA Free Trade Commission, established under Chapter 20 of the agreement, already exists to review the need for new negotiations. Giving this review process a stronger mandate linked to the annual North American Leaders Summits might help keep NAFTA up to date.
A second puzzle is the Trudeau government's "progressive trade agenda." The Canadian goals for progressive trade remain ill-defined in practical terms. Into this vacuum Washington inserts the memory of former President Barack Obama, who invoked a "progressive trade agenda" in his 2015 State of the Union Address. President Trump is a sharp critic of his predecessor's trade policy, making Canada's embrace of this idea seem like a rebuke.
This is the risk of letting others define your ideas in the public square, especially with Americans who know their own politics better than Canada's. A charitable view of Canada's appropriation of the progressive trade banner is that it a gesture to Canadian voters tempted to vote for the New Democratic Party, in an effort to hold onto the left end of the Liberals' center-left base. Understandable if true, but as Dickinson Wright's Dan Ujczo observed, it undercuts the message to Midwestern state governors and congressional Republicans.
Washington views the Canadian case against US trade remedy law at the WTO as an attempt by the Trudeau government to show that it will stand up for Canadian interests. A year of "sunny ways" diplomacy failed to prevent US trade remedy actions against Canadian softwood and Bombardier's C-Series jets. The cynical Washington view interprets Canada's WTO case a sign of domestic political weakness. The small chance of a moral victory for Canada at the WTO comes at the cost of alienating the architects of US trade remedy law, Republicans and Democrats in Congress, whose support could preserve the NAFTA status quo should Trump give notice of withdrawal – and will be necessary to bring a renegotiated NAFTA into force.
A year of "sunny ways" diplomacy failed to prevent US trade remedy actions against Canadian softwood and Bombardier's C-Series jets.
We will soon know whether the conventional wisdom about NAFTA 2.0 in Ottawa or Washington is more accurate. There is speculation that Trump will give notice of the US intent to withdraw from NAFTA in his 2018 State of the Union address, scheduled for January 30, one day after the Montreal round ends.
If he does, I will be surprised. My guess is that Trump will expand on his recent statements that he sees encouraging signs of progress in NAFTA renegotiations, pivoting from the shock and awe tactics of Round Four to a charm offensive in Round Seven intended to build momentum and extract additional concessions on the way to a final agreement.
For now though, consider the irony of gloom from the land of "sunny ways" and cautious optimism from what President Trump characterized in his inaugural address as "this American carnage." Canada-US relations can be full of surprises, and role reversals, like this. Who would have thought in 1993 that the next NAFTA debate would see the United States call for domestic protection and Canada and Mexico championing free trade?
Christopher Sands is Senior Research Professor and Director of the Center for Canadian Studies at Johns Hopkins University's Paul H. Nitze School of Advanced International Studies (SAIS) and a member of the research advisory board of the Macdonald-Laurier Institute.