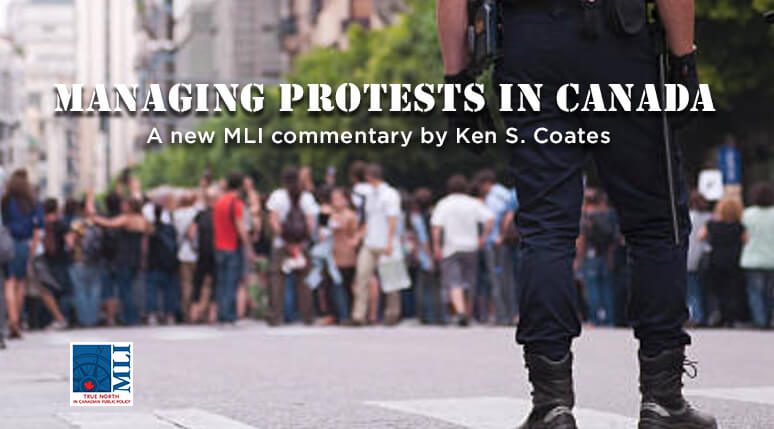 OTTAWA, ON (November 16, 2021): Recent years have seen an escalation in protest activity and police responses in Canada. However, despite this growing challenge, there has been an absence of a coherent strategy for dealing with protesters lawfully, with integrity, and with decency. A new MLI commentary warns that the present situation presents serious threats to democracy and the rule of law in Canada.
In the publication titled "Managing protest in Canada," MLI Senior Fellow Ken Coates details the uptick in protests, the increasing use of unlawful tactics by protesters, and the inappropriate responses from authorities throughout the country.
Protests around the environment and climate change, infrastructure development, Indigenous rights and interests, social issues, and recently, public health measures have all seen mixed responses. Coates identifies "government inaction and disturbing passivity," as the typical order of the day, leading protesters to exercise undue influence over Canadian policy, economic activity, and more. The circumvention of established legal norms, such as was the case in the nation-wide disruptions ostensibly in support of the Wet'suwet'en people in early 2020, have come at significant costs.
"Many innocent people paid an unacceptable price for the actions of self-appointed activists reacting to a development project thousands of miles away," argues Coates. "A small group of activists blocked the mainline of the CN Railway, disrupting Toronto-area commuters and causing millions of dollars in economic harm. The government response to these clearly illegal acts was tepid, at best."
Without clear and coherent direction from elected decision-makers, Coates argues that police forces have been put in an awkward position of protecting other elements of society from emboldened protesters. Far too often, this has resulted in confrontation and the application of inappropriate and unacceptable conduct from police, with Coates citing the RCMP's actions in response to the Fairy Creek protests as a prime example.
As a result, Coates argues that to protect the rights of protestors as well as the integrity of the rule of law in Canada, a clear system must be implemented. He proposes three guiding principles, all of which he argues were observed during the 2012-2013 Idle No More protests:
Laws and regulations must be set by duly elected governments, not by activists or protesters
Protesters rights must be respected, though their conduct must be within the scope of the law, regulations, and court orders.
Police must be held to high standards of appropriate conduct as representatives of the government.
With protests likely to increase in the coming years due to the rising challenges posed by climate change and global uncertainty, Coates urges policy-makers to clearly articulate an approach which enshrines the legitimate rights of protesters and adheres to the rule of law as protected by the police and overseen by the judiciary.
"Canada flourishes or founders on the rule of law," writes Coates. "Whatever we might think of our politicians, political parties, parliaments, policies, and legal processes, these institutions collectively represent one of this country's greatest strengths. We ignore or reject political and legal processes at our collective peril."
To read the full commentary, click on the button below. A version of this commentary was republished in the Globe and Mail and can be read here.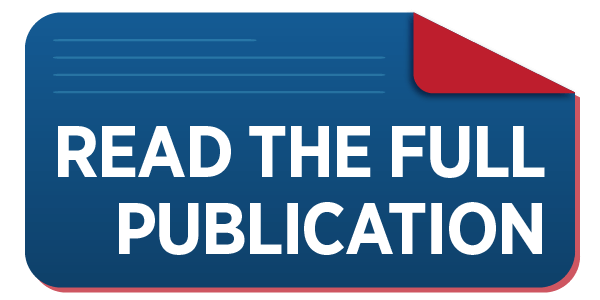 ***
Ken S. Coates is MLI's Munk Senior Fellow in Aboriginal and Northern Canadian Issues. He is the Canada Research Chair in Regional Innovation in the Johnson-Shoyama Graduate School of Public Policy at the University of Saskatchewan.
For more information, media are invited to contact:
Brett Byers
Communications and Digital Media Manager
613-482-8327 x105
brett.byers@macdonaldlaurier.ca