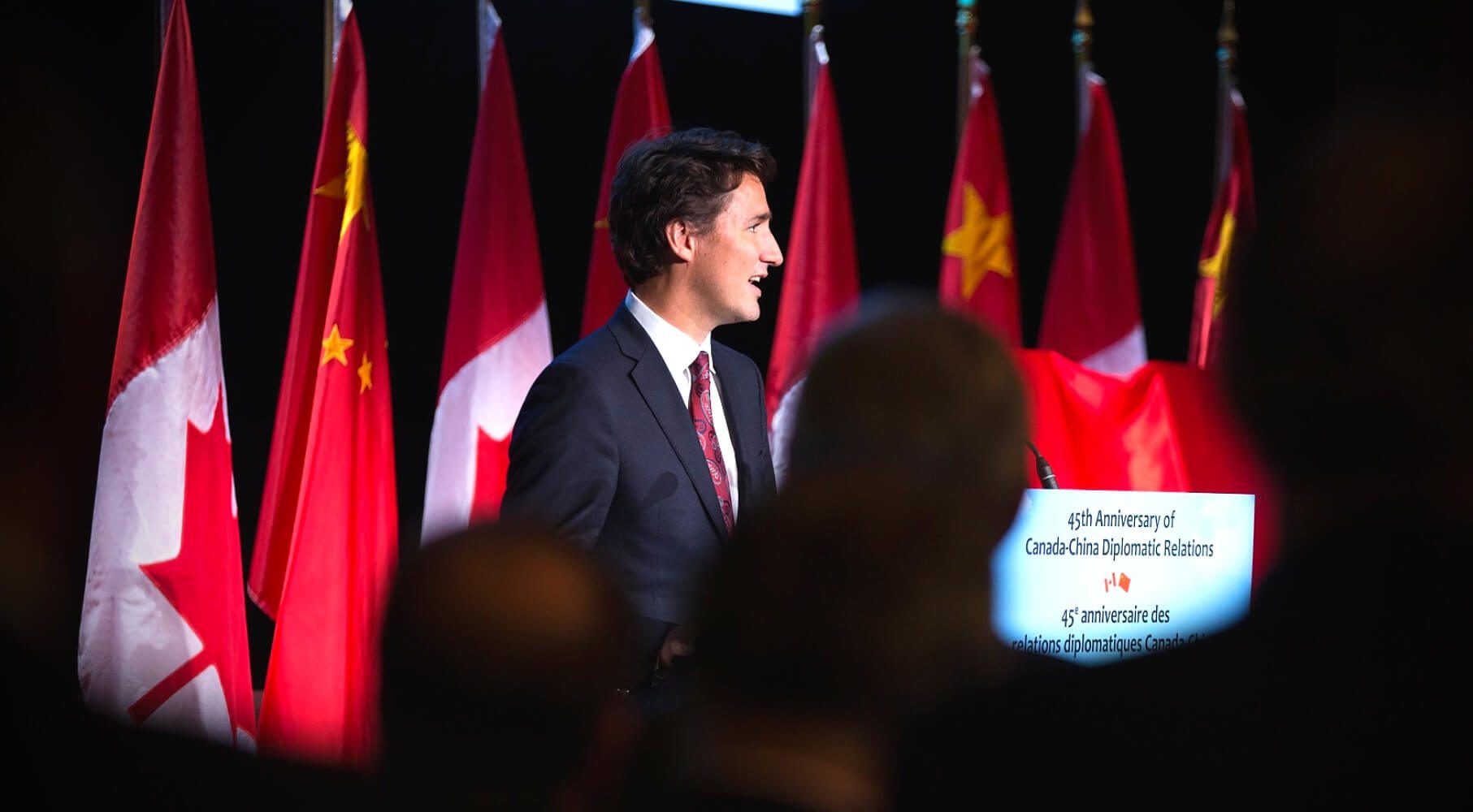 Canada's years of appeasing China's Communist regime, in the hope of obtaining economic favour, has led us to this horrendous mess. We must regain Canadian self-respect in our relations with China, by honest reassessment and a reboot to get it right, writes Charles Burton.
By Charles Burton, March 11, 2019
China's spurious excuse for suspending some Canadian canola imports this week makes it clear that Ottawa needs to get serious about asserting Canada's interests in diplomatic engagement with this rising global power.
Beijing absurdly claimed that our $2-billion-a-year canola shipments are riddled with weeds that evidently do not even grow in Western Canada.
This isn't about canola. China is resolved to intimidate and coerce Canada, and wants us to realize this beyond any doubt.
Tragically, this diplomatic shambles is partly of our own making, given the horrendous possibility that Michael Kovrig and Michael Spavor, both detained since Dec. 10, could end up in a Chinese prison for life, or even face a death penalty on bogus charges of espionage – all occasioned by Huawei chief financial officer Meng Wanzhou's extradition case.
Beijing bungled things, too, first by assuming Ms. Meng could land in Canada and not be detained under our extradition treaty with the United States, then by misjudging the ability of Prime Minister Justin Trudeau (who they assumed was a charter member of their Canadian pro-China club) to overrule Canada's judicial process.
Now, China wants to abate any loss of face with a succession of get-tough measures that exterminate any goodwill remaining in the avaricious hearts of Canada's business elite and their political friends. On Friday, China's Foreign Minister saidthat Beijing will take "all necessary measures to resolutely safeguard the legitimate rights and interests of Chinese enterprises and citizens."
The thing is, China no longer wants to comply with the Westphalian system of equal sovereign countries that underlies a rules-based international order, and that is hard for Ottawa to accept. Mr. Trudeau was seriously misled when he thought China would accede to international standards on environmental, gender and labour rights to get a trade deal with a Group of Seven country, but none of his incompetent advisers suffered any consequences for the ensuing fiasco.
Ottawa's feckless appeal to Beijing's moral decency over the Chinese fentanyl manufacturers, whose product kills thousands of Canadians, was met with a Chinese demand to allow a police liaison officer to be installed in China's Vancouver consulate – a request that was rejected over national-security concerns. This impudence squares with Beijing's insistence that Canada allow Huawei equipment to run our telecommunications networks even though China fiercely restricts foreign components in its telecom systems.
Canada must change the channel, immediately. The current dynamic is poisonous to future Canada-China relations, and damages our credibility with our allies, including the United States.
We made a good start by removing John McCallum as ambassador, who seemed to believe that defending Chinese interests in Canada was as important as representing Canadian interests in China. We need someone who actually understands non-democratic kleptocratic regimes, someone who is fluent in a Chinese language to reach beyond the Foreign Ministry gatekeepers and engage directly with China's power-holders. Would we send an ambassador to Washington to engage Congress who could not speak English?
Ottawa missed a huge opportunity when it learned that China was blatantly violating the Vienna Convention on Diplomatic Relations by pressing Michael Kovrig, under severe duress. Mr. Kovrig would have been party to confidential files as part of the Five Eyes intelligence consortium when he had served as a Canadian diplomat. We should have immediately expelled some of the large cohort of Chinese security agents operating semi-openly in Canada.
But again, by our own design, CSIS is weak and misinformed on China. The best we could do was a pathetic exhortation to "please cease and desist." This only inspired Beijing to play harder at saving face over their failure to repatriate Ms. Meng safely away from tough U.S. questions about Huawei's relationship with China's intelligence apparatus.
Canadian law-enforcement agencies have established that the fentanyl that is killing Canadians is almost entirely from southern China factories, sent here via shipping containers or in the mail. Surely we must have the spine to initiate slow, thorough inspections of all Chinese mail and shipments into Canada, until Beijing takes serious, verifiable measures to address this scourge on our national well-being.
We also need to stop laundering, through Canadian casinos and urban real estate, the corrupt earnings by persons associated with senior levels of China's Communist Party. We have laws that address this sort of thing, we need to enforce them.
And we can no longer stand idly by as China detains a million or more Uyghurs in its cultural genocide "re-education" internment camps. We have a Magnitsky law list of gross violators of human rights who are unwelcome in Canada. Why are there no Chinese names on it?
Canada's years of appeasing China's Communist regime, in the hope of obtaining economic favour, has led us to this horrendous mess. We must regain Canadian self-respect in our relations with China, by honest reassessment and a reboot to get it right.
Charles Burton is an associate professor of political science at Brock University, a senior fellow at the Macdonald-Laurier Institute's Centre for Advancing Canada's Interests Abroad and a former counsellor at the Canadian embassy in Beijing.