Pledges during the election sent expectations about progress on Indigenous affairs soaring. But since then, write Ken Coates and Brian Lee Crowley, Ottawa's failure to deliver with results has brought sorrow and frustration.
By Ken Coates and Brian Lee Crowley, Dec. 2, 2016
In October 2015, indigenous people in Canada were elated. Frustrated by what many saw as the "dark days" of the Harper government, they threw their hopes — and many of their votes — behind Justin Trudeau and a Liberal party that promised change.
Trudeau had said all the right things. He embraced the Assembly of First Nations and other indigenous organizations. He committed his government to the United Nations Declarations on the Rights of Indigenous Peoples (UNDRIP). He said, famously, that "governments grant permits, communities grant permission" on the matter of resource development. When the Truth and Reconciliation Commission reported in December 2015, he endorsed the commission's 94 key recommendations.
Prime Minister Trudeau and his lead cabinet colleagues, Justice Minster Jody Wilson-Raybould and Indigenous and Northern Affairs Minister Carolyn Bennett, handled the first months of their term brilliantly, visiting communities, meeting indigenous organizations and promising to govern differently. The Liberal party's first budget committed the government to a substantial lift in funding for indigenous programs.
But the enthusiasm failed to last a year — and frustration has returned with a vengeance. Faced with the facts, the government prudently backed down from its unwise commitment to enshrine UNDRIP in Canadian law. The Truth and Reconciliation Commission's recommendations languish. Decisions on the Site C dam in British Columbia and recent decisions about pipeline construction have convinced indigenous groups (many of whom favored one or more of the projects) that prime minister's pledge of community control over resource development was as hollow as a century and a half of Canadian promises.
The enthusiasm failed to last a year — and frustration has returned with a vengeance
Money was promised, but not delivered. The recent announcement that some $900 million of budgeted Indigenous Affairs money would instead go to pay down the debt was the final straw for communities struggling with undrinkable water and unliveable houses. Cindy Blackstock's brave campaign to secure greater government funding for on-reserve social services got lip service from the political establishment, but few concrete results.
The prime minister's words of sorrow about an appalling epidemic of youth suicides did not placate indigenous leaders, who are becoming ever more vocal about weak government responses to social and economic conditions on their reserves.
However fine and sincere his intentions, the prime minister cavalierly made promises that were not aligned with government finances, Canadian law and policy, or the broader interests of the Canadian economy. The pledges won him friends in indigenous communities, but simultaneously sent expectations soaring; his failure to deliver has brought sorrow and frustration.
The dangerous result is that disappointment is replacing hope among many indigenous communities. While the government that raised their expectations dithers, wounded communities reel from suicides, substance abuse and unacceptable living conditions. Those who hoped for greater control over development in their territories worry now about imposed decisions about dams, pipelines and tanker bans. Activists who warned their people not to count on government promises have been vindicated, using their new authority to mount aggressive anti-development and anti-government campaigns.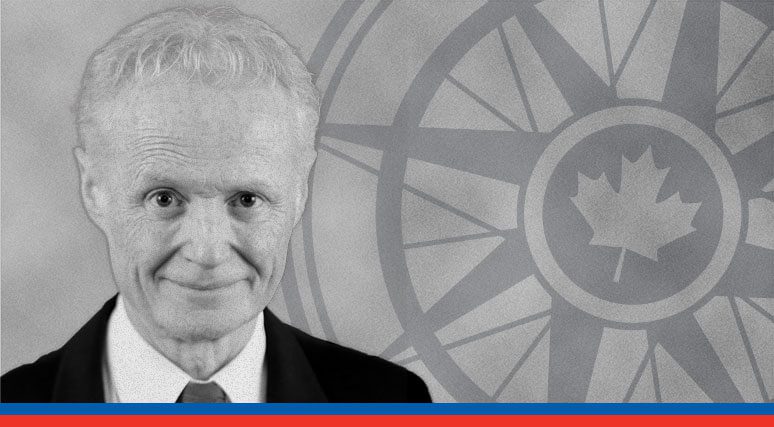 Changing course in the government's relationship with indigenous communities won't be easy, since the initial enthusiasm, openness and goodwill toward the new government has clearly been squandered. Cynicism, despair and mistrust have taken their place.
Unlike the decades when Canadian governments and society could ignore the plight of aboriginals, however, today Indigenous Canadians have real power through treaty and aboriginal rights that have been invigorated by constitutional recognition and judicial patronage, as well as the power of protest and civil disobedience. If the pricking of their consciences isn't enough to motivate Canadians, it's all too likely that aboriginal frustration will hit them in the pocketbook and in job losses, as more and more developments that need indigenous support become bargaining chips in an unnecessary and counterproductive tug-of-war over centuries-old injustices.
Twenty years ago, the Royal Commission on Aboriginal Peoples called for a re-set of government-indigenous relations. Not much happened. A year ago, the TRC urged rapid action on the long-term fallout from residential schools.
It's not that governments have done nothing. Some progress has been made. But the real achievements have come where Indigenous Canadians have forced the government's hand through legal action, or when indigenous communities and organisations have given up waiting for complacent Canadian governments to fix their problems and focused instead on local economic opportunities and effective governance.
The dangerous result is that disappointment is replacing hope among many indigenous communities.
Politicians' hearts are in the right place. The lesson of the last year, however, is that fine sentiments won't get the job done and aboriginal forbearance in the face of unacceptable social and economic conditions is in ever-shorter supply as their power grows. Real opportunity, empowerment and accountable self-government are proving the superior alternative to the old paternalism every day, while Ottawa still deludes itself that it is the solution rather than the problem.