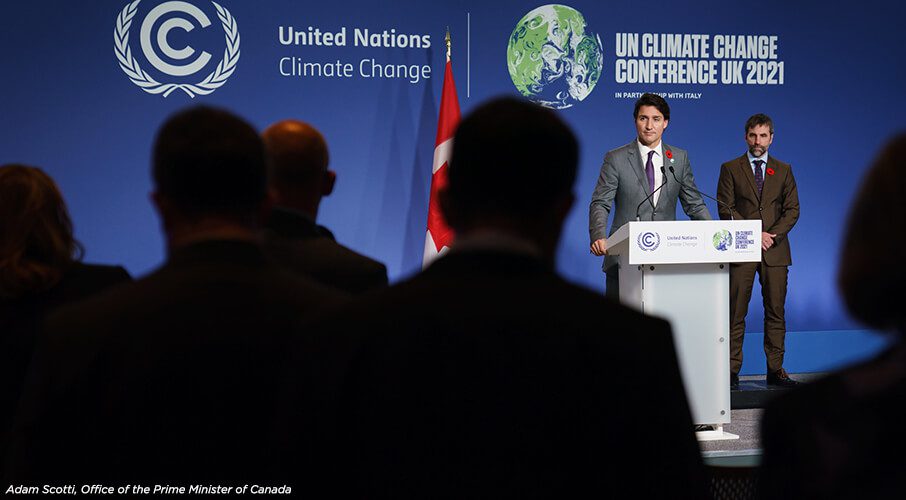 This article initially appeared in print in the Toronto Star.
By Heather Exner-Pirot, March 10, 2022
Carbon capture, utilization, and storage, or CCUS, is an indispensable tool to get to net zero by 2050. As International Energy Association executive director Dr. Fatih Birol argued recently, "in the absence of CCUS, reaching our climate goals will be much more difficult."
However, in January, a group of over 400 academics wrote an open letter to Deputy Prime Minister Chrystia Freeland, asking her to quash the federal government's proposed investment tax credit for CCUS. As the letter itself proclaims, the Liberals' proposed tax credit "at best, prevents some carbon dioxide from polluting facilities from reaching the atmosphere."
Isn't that exactly the point?
The main problem, as articulated at the top of the letter, is that "it [would] constitute a substantial new fossil fuel subsidy." It appears some environmentalists have lost the plot. It has become more important for them to punish oil and gas companies than to reduce emissions from fossils fuels, which constitute nearly 80% of global primary energy demand.
Despite Canada being the world's fourth largest oil and gas exporter, Ottawa is a latecomer to CCUS incentives. In Norway the government committed in 2020 to straight-out subsidizing CCUS, contributing two-thirds of costs versus industry's one-third share. In the United States, the so-called Section 45Q tax credit has jumpstarted numerous CCUS projects, and has bipartisan support to expand it. The Canadian tax credit closely mirrors the American version, although with fewer applications: counterproductively, the proposed Canadian tax credit does not apply to enhanced oil recovery, which is the most economic and popular application of CCUS.
If an open letter opposing carbon capture from experts concerned with climate change confuses you, you are not alone. It is getting harder and harder to make sense of the environmentalist movement's agenda.
After decades of conferences, summits, studies, and lobbying, people agree it is imperative to act on climate change. It is a political winner, and there is strong support from the left and increasingly the right. But it remains a wicked problem because human civilization depends on access to reliable and affordable energy, and fossil fuels are uniquely accessible, energy-dense, and transportable. The expert consensus is that we will need a variety of tools to achieve a global energy transition, including new investments in hydropower, LNG, wind, solar, geothermal, hydrogen, and nuclear energy; in transmission lines and battery storage; and in carbon capture and storage.
And yet there is environmentalist opposition, in one form or another, to all of these. Site C and LNG in BC, a hydro transmission line from Quebec to Maine, nuclear waste storage in Ontario, and mining in the Ring of Fire necessary to produce green infrastructure are prominent Canadian examples, but the phenomenon is worldwide.
The goal doesn't seem to be building back better, but rather not building at all. This hampers progress on climate change – global power generation from coal will break records this year in large part due to inadequate LNG supply – and is making all forms of energy more expensive, spurring inflation and exacerbating poverty.
The perfect is the enemy of the good, warned Voltaire. Our choice is not between zero carbon energy or fossil fuel energy. That is not an option that exists today – and there's scientific consensus around that fact. Around the world, people will be using fossil fuels for energy for decades to come. The trick is to find the fastest, least costly, and most effective path toward emissions reductions and an energy transition in this context.
A good solution to this conundrum is to drive down emissions with LNG and carbon capture, and to pave the way for more non carbon emitting sources. This process is taking longer and is made more expensive by many of the environmentalist movement's actions. It's time for the pragmatic environmentalists to call this out.
Heather Exner-Pirot is a Senior Policy Analyst at the Macdonald-Laurier Institute.