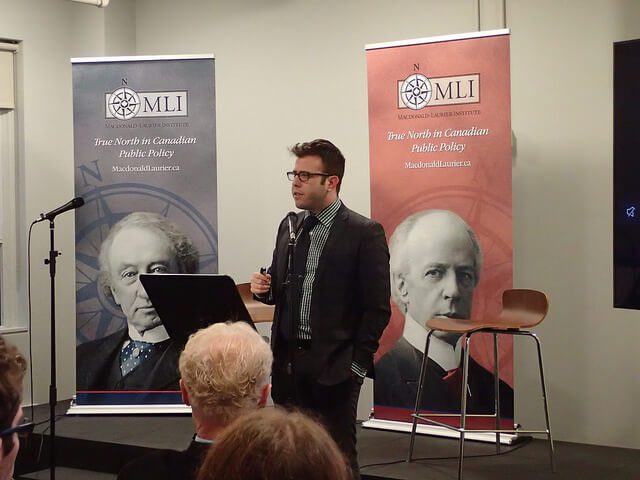 The Macdonald-Laurier Institute and the Free Thinking Film Society welcomed respected author James Kirchick to Ottawa on April 19, 2017 for the launch of his new book, The End Of Europe.
The videos below feature Kirchick's presentation, followed by a Q&A with MLI Munk Senior Fellow Shuvaloy Majumdar.
Click here to see photos from the event.
Based on extensive firsthand reporting, The End Of Europe is a provocative, disturbing look at a continent in unexpected crisis.
James Kirchick is a fellow at the Foreign Policy Initiative in Washington and a correspondent for the Daily Beast. His articles have appeared in the Washington Post, the Weekly Standard, the Wall Street Journal, and Foreign Policy. He lives in Washington, DC.