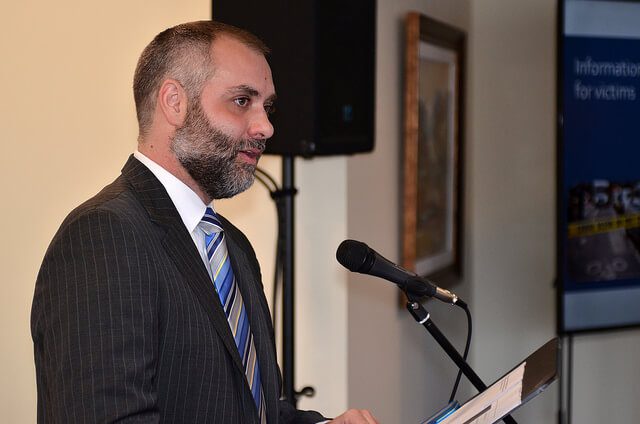 The Macdonald-Laurier Institute welcomed Munk Senior Fellow Benjamin Perrin to Ottawa on March 29, 2017 for the launch of his new book devoted to improving policy for victims of crime.
Perrin launched Victim Law: The Law Of Victims Of Crime In Canada with a reception at the Cardus offices in Ottawa.
The tour was designed to explore ways to make victims policy better at a time when charges as serious as murder and sexual assault are being stayed by the courts for "unreasonable delay".
Click here to see photos from the event.