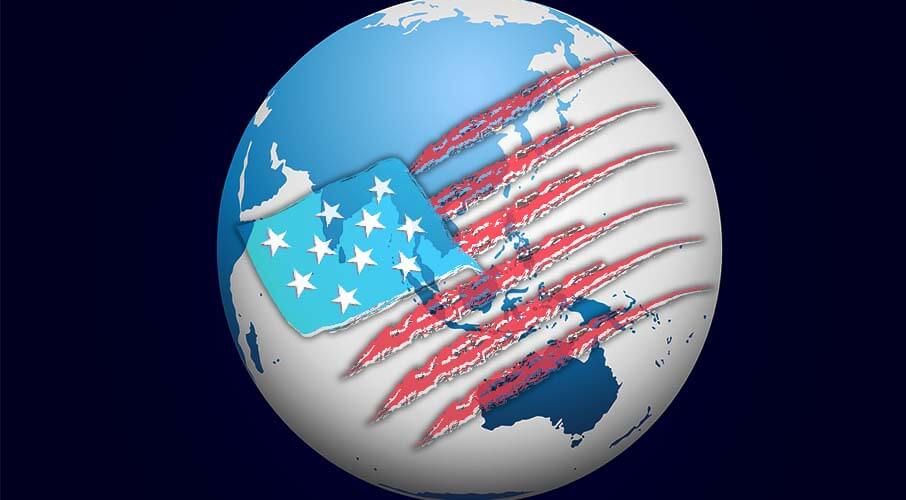 Washington needs to properly anchor itself into regional frameworks, writes Stephen Nagy.
By Stephen Nagy, December 21, 2021
The Indo-Pacific region is heterogenous in economic and political systems and in their China security concerns.
The 10-member Association of Southeast Asian Nations and South Asian states, including India, focus on inclusivity in their Indo-Pacific outlooks, as evidenced by ASEAN's Indo-Pacific Outlook or India's Security and Growth for All in the Region concept. What they do not want to do is alienate their most critical economic partner, China, as they pursue their national security interests.
The same could be said for Japan, South Korea, Australia, New Zealand and Taiwan, for all of which China is their biggest trading partner.
The announcement by U.S. Secretary of Commerce Gina Raimondo of a flexible and inclusive Indo-Pacific framework focusing on supply chains, digital economy and infrastructure is welcome. Still, it demonstrates that Washington continues to misconstrue Indo-Pacific priorities.
Key Indo-Pacific stakeholders prioritize trade, development, peace and stability in their region. And in the COVID era, access to vaccines, medical equipment and pharmaceuticals.
Even the most forward-leaning U.S. allies, such as Japan and Australia, both familiar with economic coercion, gray-zone operations and Chinese threats, have joined the Regional Comprehensive Economic Partnership, which includes China. Furthermore, Tokyo has agreed to infrastructure and connectivity projects in third countries with Beijing according to the four conditions of fiscal and environmental sustainability, transparency and absence of geopolitical conditions.
To create a cohesive, rules-based Indo-Pacific, Washington needs to anchor itself into the regional trading frameworks and work with allies and competitors to shape institutional development.
Key tools should include joining the Comprehensive and Progressive Agreement for Trans-Pacific Partnership (CPTPP); expanding its participation in the Quad alongside Japan, Australia and India with a focus on the provision of public goods; enhancing supply chain resilience by working with the EU, the three other Quad members, Canada and other countries; and expanding the number of partners that will equip Australia with nuclear submarines to create a critical mass of like-minded countries that will shape the region.
Current CPTPP members such as Japan, Canada and Australia should proactively lobby the U.S. to join the trade agreement. Here, Japan's new Prime Minister Fumio Kishida's focus on ameliorating the economic hardships facing Japan's middle class is a good starting point for discussions.
Joining CPTPP would help link the Biden administration's Build Back Better agenda to environmental objectives while creating new chapters that address the digital economy and capital gained through the monetization of data by tech giants such as Facebook and Google.
The Quad is another partnership that needs ad hoc expansion on an issue-by-issue basis to address the needs of regional stakeholders, such as for vaccine production and distribution, and technology initiatives. Canada, France, Germany, South Korea and the U.K. are all prime candidates.
The Quad should also be more inclusive when it comes to security cooperation, with France and New Zealand both ideal partners in the Pacific islands, while Germany, France and the U.K. would be more suitable partners in the west Indian Ocean to deal with piracy, illegal fishing and other emerging threats.
In the South China Sea, various constellations could be formed to deal with security challenges and deter expansionist behavior, as well as equally destabilizing Chinese gray-zone operations and lawfare tactics.
While limited in resources, Vietnam, the Philippines, Indonesia and Singapore could participate in anti-piracy, search and rescue activities, plus humanitarian assistance and disaster relief. China should also be included, as it has tremendous capabilities to lend to dealing with these nontraditional security challenges.
Supply change resilience and diversification is the third area in which the U.S.'s Indo-Pacific framework needs to engage the EU, the other Quad countries, Canada and China, perhaps borrowing from the four conditions laid out by Japan for third-country infrastructure and connectivity cooperation with China.
A regional division of labor on supply chain resilience and diversification may be a better way of synergizing comparative and geographic advantages, with the EU states focusing on the west Indian Ocean and Africa, and the U.S., Canada, Australia and South Korea focusing on the area east of India.
The Pacific islands may be best served by cooperation between France, New Zealand, Australia, Japan, the U.S. and Canada, with Ottawa leveraging its Francophone identity, aboriginal links and commitment to development.
Lastly, with artificial intelligence, quantum computing and cybersecurity likely to shape how stakeholders in the region govern their societies and create wealth, the trilateral pact involving Australia, the U.K. and the U.S. to equip Australia with nuclear submarines, known as AUKUS, is another opportunity to realize a flexible and inclusive Indo-Pacific framework if the number of partners on the technology side is expanded.
Creating a flexible and inclusive Indo-Pacific framework will require a rethink of how the U.S. sees stakeholder priorities in the region. This will include geographical burden-sharing and a real commitment to being part of the region's trade architecture, infrastructure, connectivity and development-focused interests.
Stephen Nagy is a senior associate professor at the International Christian University in Tokyo. He is a visiting fellow at the Japan Institute for International Affairs, and is a Senior Fellow at the Macdonald-Laurier Institute.