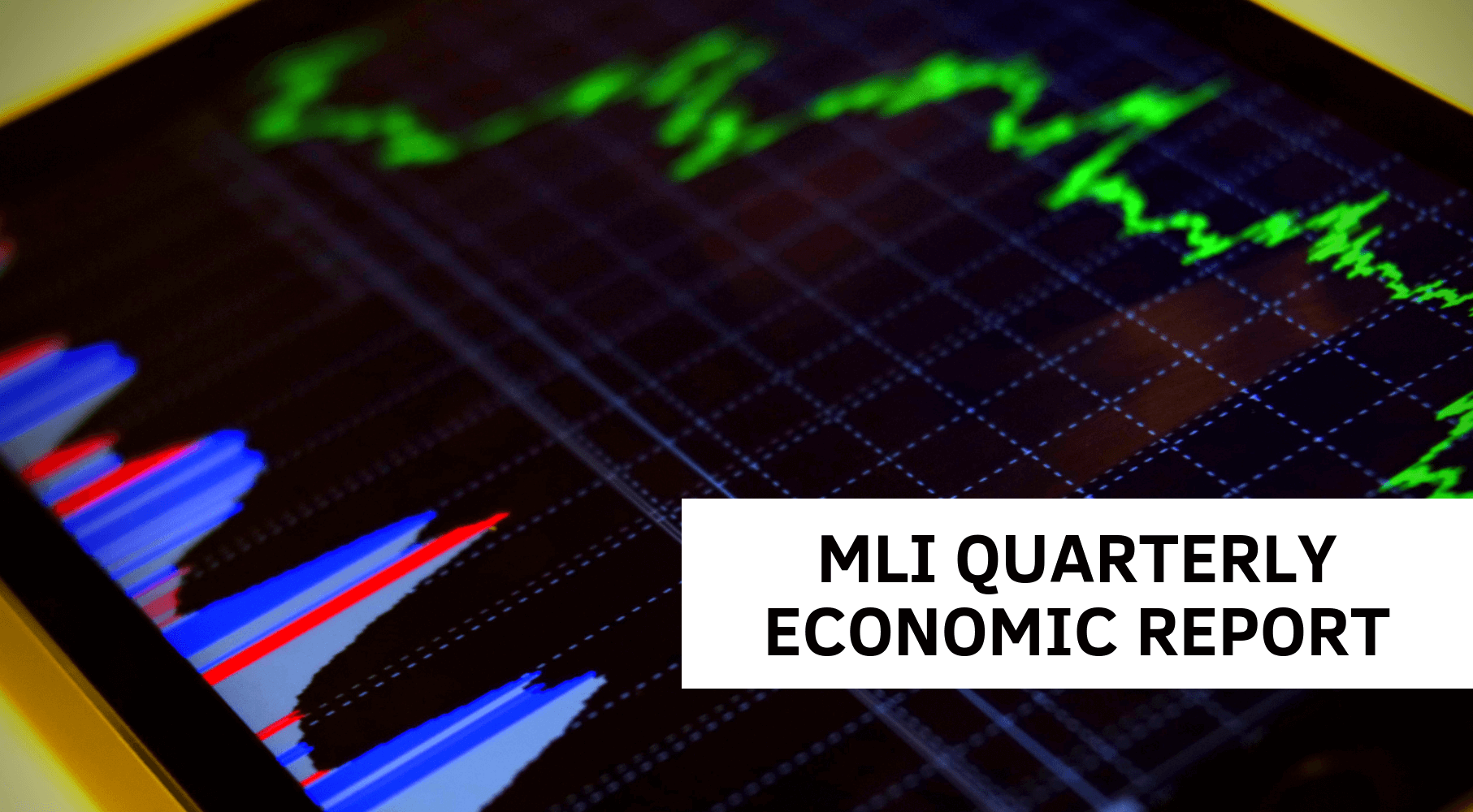 OTTAWA, ON (July 4, 2019): 2019 has so far been defined by one distinct trend: slow economic growth. While Canada may be on track for a resumption of moderate economic growth for the second half of 2019, our economy remains significantly slower than that of the US.
What explains this weakness?
In MLI's latest Quarterly Economic Report, Munk Senior Fellow Philip Cross points to the serious structural problems hampering the Canadian economy. With deficit-fuelled spending running amok and continued weakness in investment and exports, Cross argues that the economy's slow growth was entirely predicable.
"The stall in the Canadian economy over the last six months was predicted by the Macdonald-Laurier Institute's leading economic indicator (LEI), whose growth slowed to a crawl last spring," explains Cross.
"Economic growth continued at an anaemic pace in the first quarter, with real GDP edging up 0.1 percent for the second consecutive quarter. All of the growth originated in the government sector, as GDP generated by the business sector fell 0.1 percent in each of the past two quarters."
The report finds that businesses, consumers, and the public sector are all relying on debt-fuelled spending. This in turn has resulted in lower savings at a time in which income growth is stagnate, suggesting that the economy is more exposed to long-term risk.
In addition, exports have been slumping, particularly when it comes to energy exports. The inability to get Canadian oil products to non-US markets has resulted in a $12 billion annual loss for Canada. Worryingly, export weakness is not limited to the resource sector.
As Cross explains, "persistent weakness in non-energy exports reflects growing concerns in the business community about Canada's competitiveness even with a depreciating dollar."
This is all occurring against a backdrop of over a decade of slow business investment. Government action is also having a negative impact on the investment climate.
"The pipeline industry, for example, is anxious to invest billions in new projects," Cross argues. However, the industry has been "continually frustrated by government regulators refusing or rescinding approval."
By contrast, the US economy is growing at a rate far greater than that of Canada's. Cross notes that "over the past four quarters, real GDP in the US rose 3.2 percent versus 1.3 percent in Canada. Business sector GDP in the US expanded even faster at 3.9 percent, its strongest annual increase in years. By comparison, business sector GDP in Canada rose by only 0.9 percent over the past four quarters."
To learn more, read Cross' full quarterly economic report, Tepid Economic Growth in Canada Points to Structural Problems.
***
Philip Cross is a Munk senior fellow at the Macdonald-Laurier Institute. Prior to joining MLI, Mr. Cross spent 36 years at Statistics Canada specializing in macroeconomics. He was appointed Chief Economic Analyst in 2008 and was responsible for ensuring quality and coherency of all major economic statistics.
Cross's Quarterly Economic Reports provide analysis of the latest economic data and results of the Macdonald-Laurier Institute's Leading Economic Indicator, designed to signal an upcoming turn in the business cycle, either from growth to recession or from recession to recovery, six months in advance.
For more information please contact:
Brett Byers-Lane
Communications and Digital Media Manager
613-482-8327 x105
brett.byers-lane@macdonaldlaurier.ca