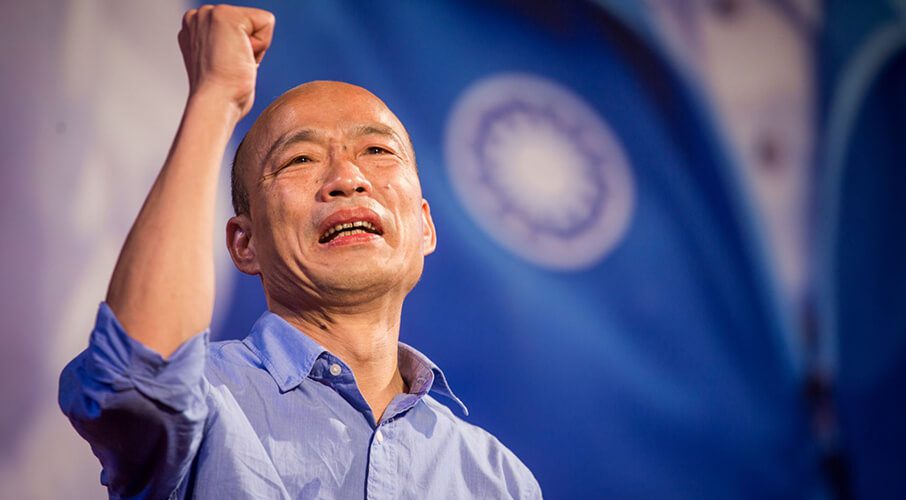 Kuomintang candidate's supporters like his raucous, anti-intellectual populism, writes J. Michael Cole. 
By J. Michael Cole, November 26, 2019
Although Han Kuo-yu, presidential candidate for the Beijing-friendly Kuomintang, or KMT, is currently trailing Taiwan's incumbent, Tsai Ing-wen, by more than 15 percentage points, the wave he has unleashed is a new Trump-like political factor in Taiwan that is bound to linger for many years….
J. Michael Cole is a Taipei-based senior fellow with the Global Taiwan Institute in Washington, D.C., the Macdonald-Laurier Institute in Ottawa and the Taiwan Studies Programme at the University of Nottingham, UK. His latest book, "The End of the Illusion: Cross-Strait Relations Since 2016," was published in July.