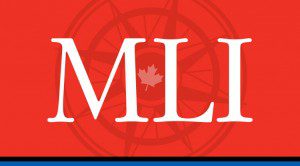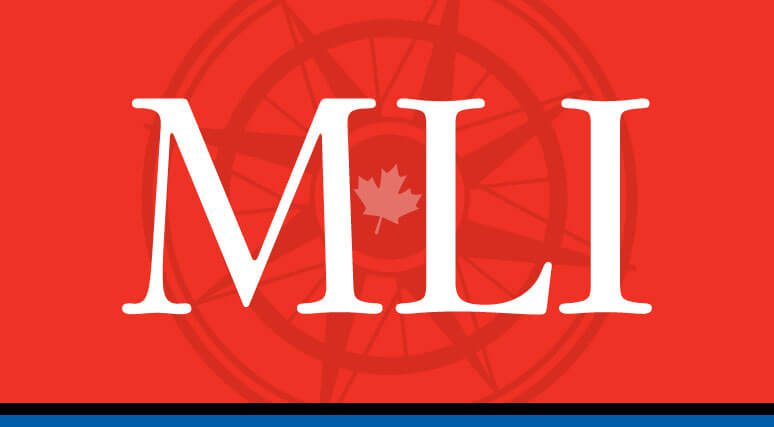 This week's meeting of heads of states shows Russia's attempts to divide and diminish NATO have come up short, writes Aurel Braun.
Braun recently co-authored a commentary for MLI on Canada's Arctic policies.
By Aurel Braun, May 26, 2017
European angst and American anger were on full display at this week's NATO meeting of heads of state in Brussels. Though hardly a love-fest, differences belied important progress. For Russia, this was definitely not a winning outcome.
Yes, U.S. President Donald Trump openly scolded his European allies for failing to fairly share the defence burden and to live up to the 2014 Wales summit commitment to spend 2 per cent of GDP on defence. And, despite the hopes of a number of European leaders, he did not explicitly commit to the bedrock Article 5 of the North Atlantic Treaty that underpins the alliance's collective defence system.
Yet on the day of the opening of NATO's splendid new headquarters, Mr. Trump crucially declared that NATO's future has to include "a great focus" on "threats from Russia and on NATO's eastern and southern borders." He also stated that the U.S. "would never forsake the friends that stood by our side" as he unveiled a Sept. 11 memorial – the only time when NATO invoked Article 5.
The President's aides have claimed that his statement in Brussels was an affirmation of mutual defence. And Donald Tusk, President of the European Council, was emphatic after meeting with Mr. Trump in Brussels that there was no daylight between the allies on Ukraine and on counterterrorism. In fact, NATO now will formally join the fight against the Islamic State. The meeting, accordingly, enhanced deterrence and provided alliance reassurance.
Russia has had high hopes of greatly dividing and diminishing NATO
While more than 20 allies have failed to meet the defence commitment of 2 per cent of GDP and have so far not come up with realistic timetables to reach this goal by 2024, as sought by the Trump administration, there is vital progress. Germany is boosting spending in 2017 by almost €2-billion to €37-billion; Romania is going to allocate 2 per cent of its GDP this year, and even Scandinavian countries such as Denmark and Norway are increasing spending and buying fifth-generation stealth fighters. Sanctions against Moscow have been kept in place. Seminally, NATO is continuing to enlarge. Notwithstanding Moscow's vociferous objections and brutal pressure, Montenegro is joining the alliance as its 29th member.
Let us not forget that Russia has had high hopes of greatly dividing and diminishing NATO. In the leadup to the Brussels meeting, the Kremlin seemed to have many advantages. Most NATO states had greatly shrunk their defence spending, the alliance had difficulties formulating cohesive policies, and the U.S. seemed saddled with a manipulable, bombastic and inexperienced President who had campaign advisers and a former national security adviser with allegedly questionable ties to Russia.
Damaging NATO, of course, has been a long-term Russian goal, but lately the Kremlin's statements and actions have been suffused with a particular tactical cleverness meant to substitute for true power, while it also carried on with some of its traditional modus operandi.
Russia has relied heavily on a variety of political and psychological tools as well as military tactics of intimidation with the employment of hybrid warfare, which in turn includes cyberwar and information warfare. Particularly interesting has been the Russian use of "reflexive control," which is both military and psychological. Developed in the 1960s as part of Soviet intelligence training, including at the 401st KGB school that Russian President Vladimir Putin once attended, it uses psychological and informational warfare elements to manipulate and immobilize by seeking to take advantage of pre-existing positions or predilections among enemies. This is meant to induce them via deception and disinformation to choose the targeter's preferred course of action.
Yet the great Kremlin hopes seem to be turning to dust. In the U.S., Russian ties are the focus of intensive national investigations and unrelenting media scrutiny. In Europe, clever Russian attempts to influence elections failed to yield desired results but instead raised alarms about Russian interference.
There is considerable irony that Russia's clever ploys are having these unintended consequences. Since the end of the Cold War, Russia has never been viewed more negatively. The Putin government's words and actions are now subject to hyper-scrutiny and Russian gestures are viewed with deep suspicion. All potential Russian threats (and there certainly are some very real ones) are explosively magnified. Sometimes, it seems that cleverness just does not pay.
Aurel Braun is a professor of international relations and political science at the University of Toronto and a Center Associate at the Davis Center, Harvard University. His forthcoming book is Russia, the West and Arctic Security.