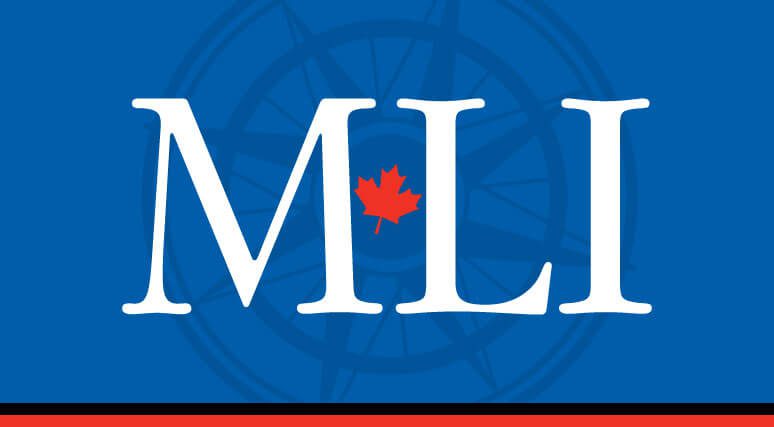 MLI authors outline how Canada can lead NATO to best combat emerging security issues
OTTAWA, Aug. 22, 2016 – The North Atlantic Treaty Organization (NATO) is an anachronistic holdover from the Cold War that has no relevance for global security in the 21st century, right?
Wrong!
A new commentary for the Macdonald-Laurier Institute outlines why an organization that was formed as a response to Soviet aggression in the aftermath of the Second World War is as important today as it was then.
The Western world is facing myriad challenges to the established order – including Russian expansionism in Eastern Europe and the Arctic, cyber security threats and the rise of ISIS – that NATO will need to be prepared to face.Following the July Warsaw Summit and approaching this month's 25th anniversary of Ukrainian independence, the issues facing NATO are front and centre.
Munk Senior Fellow Shuvaloy Majumdar and co-author Marcus Kolga outline the many threats facing Western allies and call for Canadian leadership in strengthening our collective security.
To read the commentary paper titled "How NATO must adapt to a changing world", click here.
"NATO has an important role in securing and preserving the world order, but as the threats arrayed against Western nations evolve and grow, the Alliance must evolve with it," write the authors.
NATO took some important steps in this direction in Warsaw, where member organizations recommitted to the principle of collective security and moved forward on combating cyber warfare.
But there is still more work to do, and Canada can play an important role in helping make it happen. Here's how:
Canada should seize the opportunity to lead at NATO in developing an updated collective defence approach for the Arctic;

Canada should be clear in advocating for a plan to help create the conditions for Ukraine to eventually become a NATO member, defying Russian expansion and welcoming widespread Ukrainian ambitions for a European future;

Canada should further expand on its investments in three NATO Baltic Centres of Excellence on Cyber Security, Energy Security, and Strategic Communications;

NATO and Canada should be developing their own cyber warfare capacity, building on first steps taken at Warsaw;

NATO members must continue efforts toward co-ordinated intelligence sharing between members;

Canada should push NATO to reconsider the partner status it gives to Pakistan, a country well-known for its support of state-sponsored terrorism.
***
Shuvaloy Majumdar led democracy assistance initiatives in Iraq and Afghanistan from 2006 to 2010, and recently served as policy director to successive Canadian foreign ministers. He is a Munk Senior Fellow at the Macdonald-Laurier Institute, and was in Warsaw for the NATO Summit.
Marcus Kolga is an award-winning documentary filmmaker, digital communications strategist, human rights and democracy activist, and publisher of UpNorth.eu. He is the Canadian advisor to the Inter Parliamentary Group for Russian Human Rights and Justice for Sergei Magnitsky.
The Macdonald-Laurier Institute is the only non-partisan, independent national public policy think tank in Ottawa focusing on the full range of issues that fall under the jurisdiction of the federal government.
For more information, please contact Mark Brownlee, communications manager, at 613-482-8327 x105 or email at mark.brownlee@macdonaldlaurier.ca.