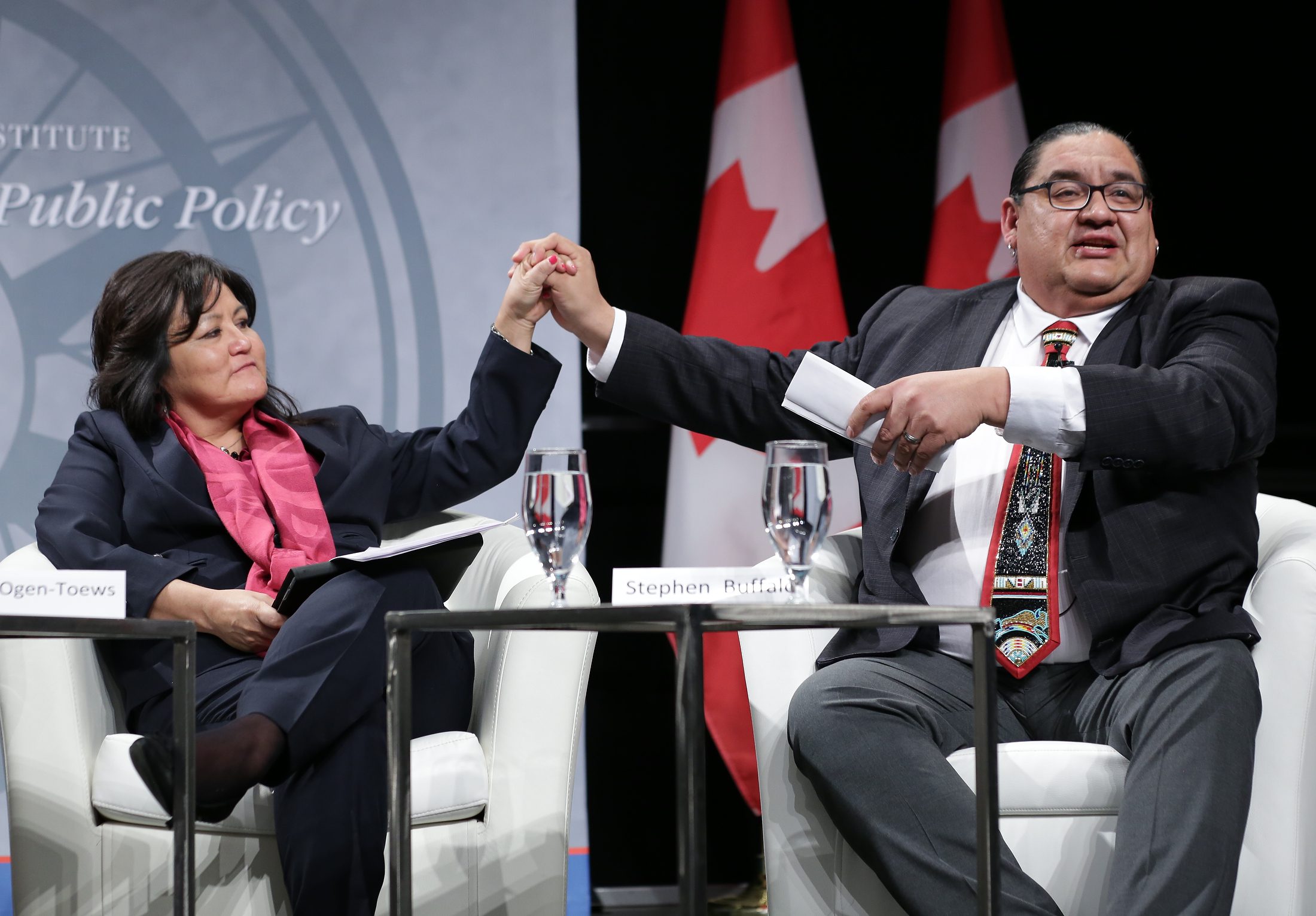 On February 20th, 2019, MLI hosted its annual dinner at the Canadian War Museum. This year's theme was "Beyond Reconciliation: Forging a New Partnership with Indigenous Peoples."
While Indigenous people have historically been sidelined from economic opportunity in Canada, that trend may finally be reversing. MLI was pleased to bring together some of the leading experts and Indigenous voices who are trailblazing this economic Renaissance, including Blaine Favel, Executive Chairman of One Earth Oil and Gas, Sean Willy, President and CEO of Des Nedhe Development, Stephen Buffalo, President and CEO of the Indian Resource Council, Theresa Tait-Day, Founding Member of the First Nations Major Projects Coalition, and Karen Ogen-Toews, CEO of the First Nations LNG Alliance.
These powerful new Indigenous voices shared their perspectives on what the future holds for First Nations communities in the natural resource sector and other industries.While conflict and despair regularly make the headlines, behind the scenes an unknown and unsuspected revolution is transforming the Indigenous world. For the first time since the arrival of non-Indigenous people, Aboriginal people have acquired real power and are asking themselves how to use it to solve the challenges they face.
As Favel noted in his keynote speech, "reconciliation means that Indigenous peoples should not be the poorest people in the lands that belong to them." And, with that in mind, many Indigenous communities are using their newfound power not to oppose economic development but to work in mutually-respectful partnership with other Canadians to unlock opportunity for everyone, especially in natural resources and infrastructure.
The full videos of the event are available below, and a full-album of pictures from the dinner may be found here! 
Video part 1 – key note speeches. 
Video part 2 – panel discussion.