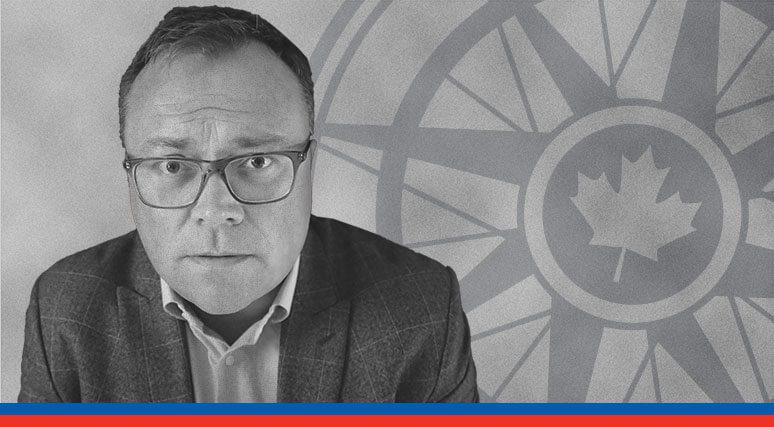 Canada needs to be bold in placing sanctions against human rights abusers through its recently passed human rights legislation, known as "The Sergei Magnitsky Law," writes Marcus Kolga.
By Marcus Kolga, Oct. 30, 2017
In late October, Parliament passed an innovative and historic piece of human rights legislation known as "The Sergei Magnitsky Law." Once implemented, it will allow the government to place targeted sanctions against global human rights abusers, by freezing their Canadian assets and banning their entry into this country.
Vladimir Putin's regime has predictably expressed its disproportionate outrage, which should not discourage the prime minister or his government from fully implementing the sanctions that this law enables. The legislation only targets individuals who engage and profit from the abuse of human rights. Those who observe and respect them have no reason to fear Canada's Magnitsky Law.
The legislation is named in honour of a Russian lawyer who in 2008 discovered a massive $230 million tax fraud committed by Kremlin officials. When Magnitsky reported the fraud, he was detained and imprisoned in Moscow's notorious Butyrka prison. A year later, Magnitsky was handcuffed to a bed and beaten by prison officials. He died shortly afterwards, on Nov. 16, 2009.
Canada's allies have applauded the passage of the Magnitsky Law, and some are already looking to follow Canada's example.
The new legislation, initially introduced by then-justice minister Irwin Cotler and carried through by Sen. Raynell Andreychuk and MP James Bezan, was unanimously supported by all parties and brings Canada to the international vanguard of human rights defence.
Canada's allies have applauded the passage of the Magnitsky Law, and some are already looking to follow Canada's example. It is safe to assume that Russia under Putin will not be among them. His furious reaction at the annual meeting of The Valdai Club in Sochi made international headlines last week.
The Valdai Discussion Club is a Kremlin-sponsored event, organized by Putin sympathizers. The annual event is dressed up as an academic discussion forum, but discussion is aimed entirely at justifying and promoting the Kremlin's positions and interests.
It was in this highly orchestrated setting that Carleton University Prof. Piotr Dutkiewicz asked Putin for his thoughts on Canada's Magnitsky Law. The Russian president responded by dismissing the human rights law as "unconstructive political games" and "anti-Russian hysteria." Putin then lashed into a rant about Bill Browder, the leader of the global campaign for Magnitsky legislation, and issued an international arrest warrant for him through Interpol in efforts to bar him from travelling to Canada with the Magnitsky family this week. The Russian Ministry of Foreign Affairs has also promised swift retribution.
When the United States adopted Magnitsky legislation in 2012, Putin retaliated by banning US families from adopting Russian orphans. However, according to Russia's draconian anti-LGBT laws, Canada's same-sex-marriage laws already prohibit Canadians from adopting Russian children. With minimal trade between Canada and Russia, it remains to be seen how else Russia could possibly retaliate against Canada.
Canada must now be bold in its implementation of the Sergei Magnitsky Law.
Washington Post columnist, Anne Applebaum, noted last week that if the Kremlin's furor about the Canadian Magnitsky Law is taken as a measurement, then it "has its place, and it's having an effect."
We can safely assume that Putin and his global syndicate of likeminded autocrats are ultimately concerned that Canada's unanimous decision to hold human rights abusers accountable will inspire other nations to do the same. To minimize Canada's global effect, The Kremlin will most certainly accelerate its attempts to discredit our government and civil society leaders who support and continue to advocate for Canada's new foreign policy direction.
As other nations adopt Magnitsky legislation and calibrate their own sanctions with Canada's and the US, the world's human rights abusers will have fewer stable western nations in which to hide their assets or travel to. As western nations slam their doors to these abusive regimes, pressure for reform may lead to greater accountability and a rise to freedom in those nations.
Canada must now be bold in its implementation of the Sergei Magnitsky Law and should never allow any repressive autocrats or regimes to influence decisions about who we sanction and where. Just as Canada took a global lead in 1948, in helping develop the Universal Declaration on Human Rights, so have we done by adopting this new human rights legislation. Now let's use it.
Marcus Kolga is a digital communications strategist and expert on Russian disinformation and foreign policy. He helped lead the Canadian Magnitsky Campaign and is a Senior Fellow at the MacDonald-Laurier Institute's Centre for Advancing Canada's Interests Abroad.