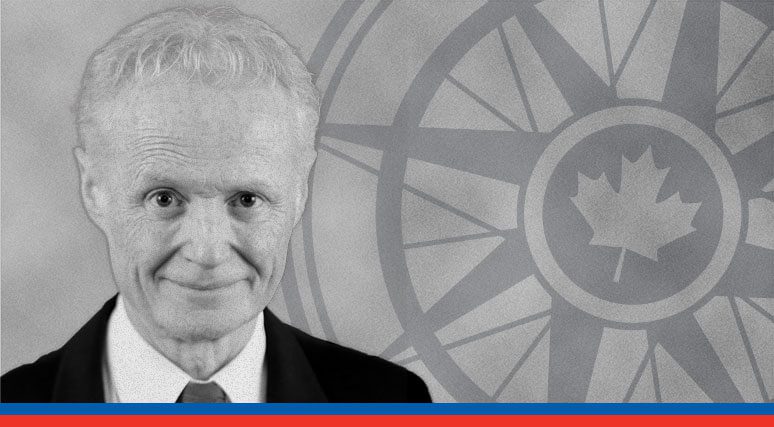 Canada's new government is less forward-looking than it claims in one key area, write Brian Lee Crowley and Sean Speer: deficits.
By Brian Lee Crowley and Sean Speer, May 16, 2016
Six months goes fast in government. It seems like only yesterday the new federal cabinet was sworn in and the slogan "because it's 2015" became shorthand for the Trudeau government's youthfulness and forward-looking vision. Progress and change were the bywords of the day and have been the government's prevailing themes since that sunny afternoon in November.
Yet Ottawa's focus on change ought to be tempered by a dose of history. On key matters of public policy — including taxes and deficits — the government's agenda would benefit from drawing on the lessons of the past.
The most recent example of the government's failure to learn from the past is the minister of finance's jibe about the Tories being "stuck in this whole balanced-budget thing." Ottawa became "stuck" on balanced budgets in the mid-1990s when the then-Liberal government undertook significant fiscal reforms to undo the harmful consequences of more than a quarter century of annual budgetary deficits. Those deficits eventually added up and the government was "stuck" spending roughly 30 cents of every tax dollar on interest payments rather than on productive investments, such as public infrastructure.
It was a major departure from the early postwar era, which was mostly marked by a focus on reducing wartime debt and creating the conditions for entrepreneurship, private investment and upward mobility. This prescription served the country well, ushering in 20 years of growth and dynamism.
How did we go from postwar buoyancy to a "fiscal basket case?" Canada got "stuck" in deficits. It didn't happen overnight. No one planned it. Both Liberals and Conservatives were responsible. It didn't seem problematic at the time. Commentators scoffed at those who warned about the risks of "temporary" deficit spending. And then slowly yet steadily we got stuck. The cumulative effect of more than 25 years of fiscal incontinence was to hamstring governments, drive up taxes, harm our competitiveness, and hold down employment.
It became a vicious cycle that eventually caused Canada to earn the reputation as a "Third World country," our currency derided as the "Northern peso." The cycle only ceased when the Chrétien government brought revenues and outlays into balance. The results were dramatic: total government spending fell from 53 per cent of GDP in 1992 to 39 per cent in 2007. The federal debt-to-GDP ratio shrank from 68 per cent in 1996 to 28 per cent in 2009.
And, most importantly, Ottawa's newfound fiscal discipline — reflected in a decade of budgetary surpluses — provided the government with the flexibility to lower taxes on individuals and businesses and to make key investments to support long-term prosperity. It was a powerful recipe of fiscal discipline, competitive taxation and public investment that produced positive results for Canadians — including a world-leading record of economic growth, investment, job creation and poverty reduction. No wonder that Canadians became "stuck" on balanced budgets.
Ottawa's focus on change ought to be tempered by a dose of history.
Canada's experience of protracted deficits is hardly unique. The postwar norm in many Western countries has been deficit spending. Consider that Washington has run deficits 58 of the past 70 years; the U.K. has recorded 33 deficits in 40; and France has had consecutive deficits for more than 40 years. The point is that the risk of lowering the resistance to deficits — of not being "stuck in this whole balanced-budget thing" — is that it's easy to get stuck in a cycle of deficits.
It's the reason, then, that the government will need to show that its commitment to eliminating the deficit is sincere and that its plan is credible. So-called fiscal anchors are more than political pronouncements; they are fiscal red lines and there are eventual consequences — including credit downgrades (ask Queen's Park) — when a government heedlessly crosses them. It's a painful lesson that the minister would be wise to reacquaint himself with if he wants to ensure that history doesn't repeat itself.
The Trudeau government's first six months have generally been positive. It's made progress on some key files and its forward-looking vision has been well-received by Canadians. But its agenda would be buttressed by a greater appreciation for the lessons of history — because history didn't begin in 2015.
Brian Lee Crowley is the managing director and Sean Speer is a senior fellow at the Macdonald-Laurier Institute.