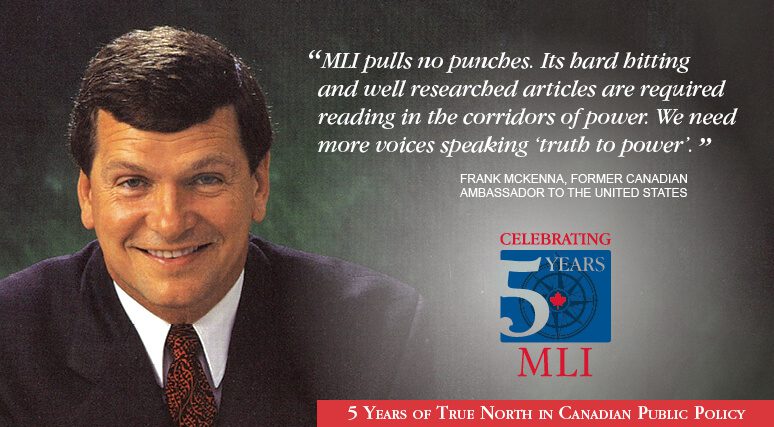 Former New Brunswick premier and Canadian ambassador to the United States Frank McKenna has sent along his best wishes for the Macdonald-Laurier Institute's Fifth Anniversary.
"MLI pulls no punches", said McKenna. "Its hard hitting and well researched articles are required reading in the corridors of power. We need more voices speaking 'truth to power'".
Throughout 2015, MLI is marking five years of true north in Canadian public policy by celebrating its unique contributions to thought leadership in Canada.
This includes our work on fixing Canadian health care, unmasking the true impact of "social licence" claims over natural resource projects, explaining why balanced budgets matter and our developing Aboriginal prosperity.
McKenna joins Prime Minister Stephen Harper, former prime minister Paul Martin, Saskatchewan Premier Brad Wall and others in congratulating MLI on five years.
For a complete review of MLI's fifth anniversary celebrations, check out our special web page.