On April 13, MLI was honoured to host Mr. Stefano Sannino, Secretary-General of the European External Action Service, in a conversation on EU-Canada relations, moderated by Foreign Policy Program Director Jonathan Berkshire Miller.
Among those in attendance were Dr. Melita Gabrič, EU Ambassador to Canada; Richard Fadden, previous National Security Advisor to the PM and MLI Advisory Council member; Dr. Norbert Eschborn, Director of the Konrad-Adenauer-Stiftung in Canada; Michael Kaduck, Director of the Europe and South Asia Division at the Privy Council Office; Arjun Grewal, President of One9 Capabilities Labs, and others.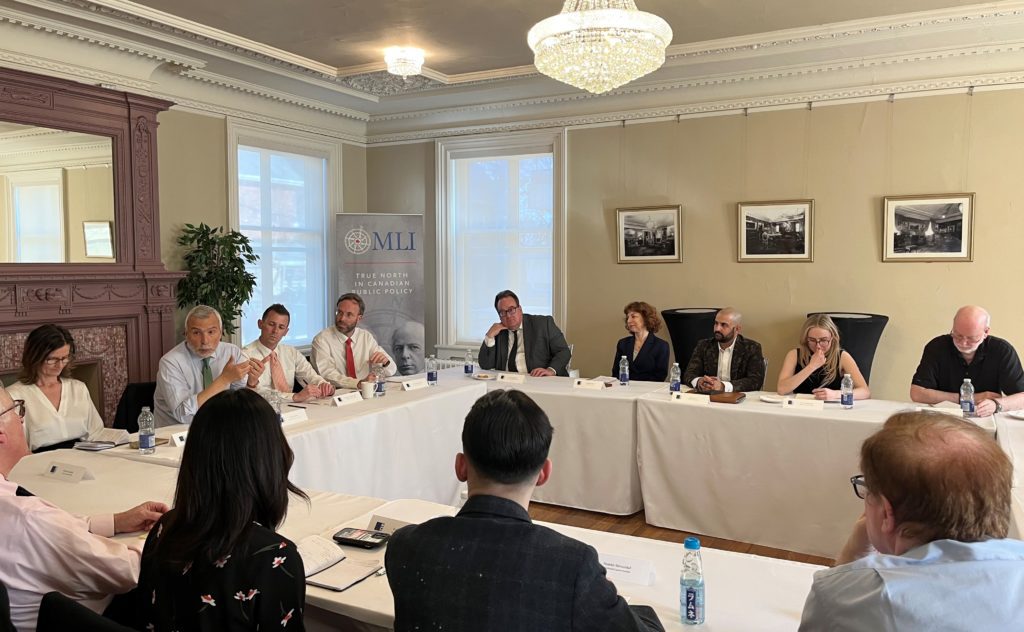 During the discussion taking place at MLI's offices in Ottawa's historic Kildare House, Mr. Sannino explained the mutual benefit of improved coordination between Canada and the EU to satisfy mutual economic, technological, and security interests.
Participants also discussed shared security concerns in Europe and the Indo-Pacific, the importance of addressing migration in times of crisis, shared experiences in efforts to combat disinformation, and the possibility of improving trade ties with Canada.