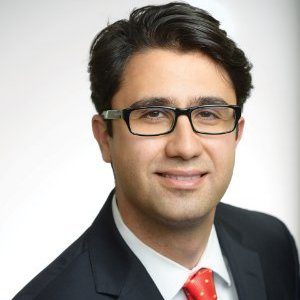 OTTAWA, ON (January 29, 2019): MLI is pleased to formally welcome our newest Senior Fellow, Kaveh Shahrooz. He will be joining the Institute's Centre for Advancing Canada's Interests Abroad, focusing on foreign affairs.
A former Senior Policy Advisor on human rights to Global Affairs Canada, Shahrooz's primary expertise is on international human rights law and institutions, with a particular interest in the deplorable human rights situation in Iran. He has written extensively in Canadian media on these issues.
"Kaveh Shahrooz's thought leadership when it comes to human rights law in general, and Iran in particular, will make an invaluable contribution to our work on human rights at the Centre for Advancing Canada's Interests Abroad," said MLI Managing Director, Dr. Brian Lee Crowley.
"From both a legal and political angle, Mr. Shahrooz has unique insight on both what the government of Canada should be doing and how they can set about doing it when it comes to human rights violators across the globe, including the Tehran regime."
A graduate of Harvard Law School and the University of Toronto, Kaveh Shahrooz is perhaps best-known for his influential advocacy on human rights. For instance, Shahrooz led a recent successful effort to convince Canada's parliament to recognize the 1988 massacre of political prisoners in Iran as constituting crimes against humanity under international law.
"Kaveh's perspectives during the ongoing unrest in Iran have been essential in giving voice to the voiceless, to articulating our Canadian interests, and to shaping how the world should respond," added Shuvaloy Majumdar, an MLI Munk Senior Fellow and the head of the Centre for Advancing Canada's Interests Abroad.
"MLI continues to emerge as the go-to source for foreign policy thought leadership."
In addition to his Senior Fellowship at MLI, Shahrooz practices law in Toronto.
His background and unique voice on human rights issues makes Shahrooz "an exemplary addition to our growing team, and a true asset for advancing Canada's interests abroad," said Dr. Crowley.
Shahrooz's most recent work has focused on supporting peaceful Iranian protesters staring down an oppressive state, as well as calling for Magnitsky sanctions against human rights violators in Iran.
For more information media are invited to contact:
Brett Byers-Lane
Communications and Digital Media Manager
613-482-8327 x105
brett.byers-lane@macdonaldlaurier.ca