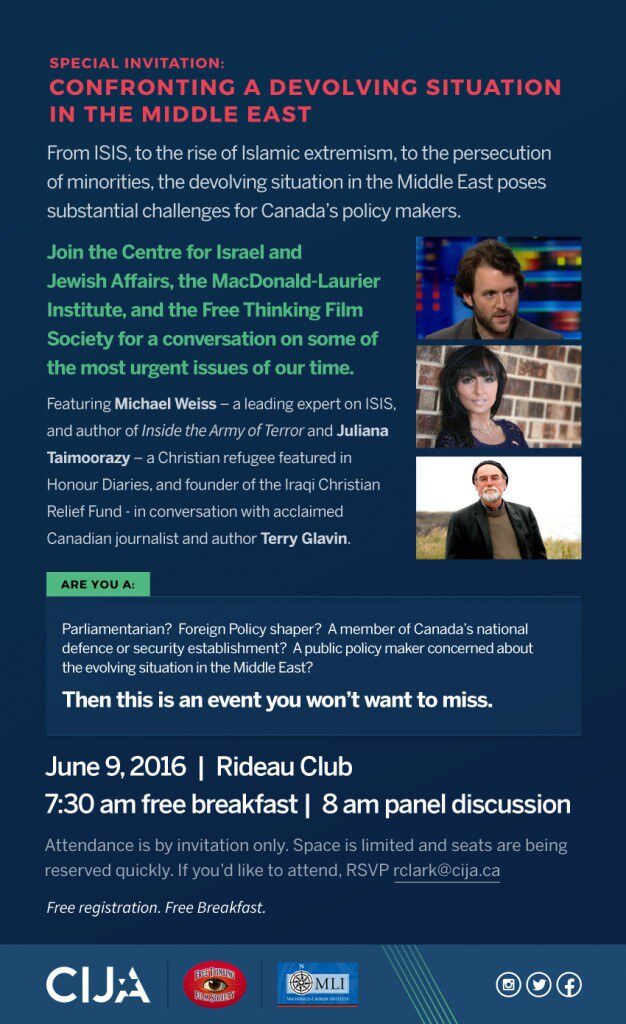 The Macdonald-Laurier Institute is teaming up with the Centre for Israel and Jewish Affairs and the Free Thinking Film Society for a discussion on the Middle East.
The event will take place at 7:30 a.m. on June 9, 2016 at the Rideau Club in Ottawa.
"From ISIS, to the rise of Islamic extremism, to the persecution of minorities, the devolving situation in the Middle East poses substantial challenges for Canada's policy makers", say event organizers.
ISIS expert Michael Weiss, author Juliana Taimoorazy and journalist Terry Glavin will lead the discussion.
Note: Attendance is by invitation only. If you'd like to attend RSVP rclark@cija.ca.