Ian Lee, a Macdonald-Laurier Institute author and Carleton University business professor, is set to speak on the pension issues facing Canadians at an event in Halifax on Thursday, May 14, 2015.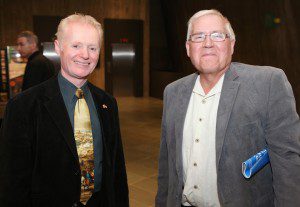 Lee will take part in a panel called "Nest Egg or Goose Egg: Is there really a pension crisis – if so, what is the solution?" It's included in the Human Rights and Labour Law conference that Lancaster House, an information provider on these issues, is organizing.
The event will feature a debate between Lee and Ronald Pink, a partner with the law firm Pink Larkin.
"In this session, two leading experts with opposing views will square off for a lively debate on whether the Canadian pension crisis is a fact or fiction, and what steps Canadian governments should – or should not – be taking", the event website reads.
Lee is the co-author, with MLI Senior Fellow Philip Cross, of a 2013 op-ed for the Globe and Mail that urges the federal government to not expand the Canada Pension Plan.
The op-ed makes the case that those in favour of expanding the CPP are overestimating the amount of income needed to retire and underestimating the value of assets that Canadians hold.
"The broader call for a major reform and increase in CPP benefits and CPP premiums fails to recognize the importance of wealth and assets in savings and ignores the very low levels of elder poverty in Canada", the authors write.
Lee also co-authored, with Vijay Jog, an article on the issue for the April 2013 issue of Inside Policy.